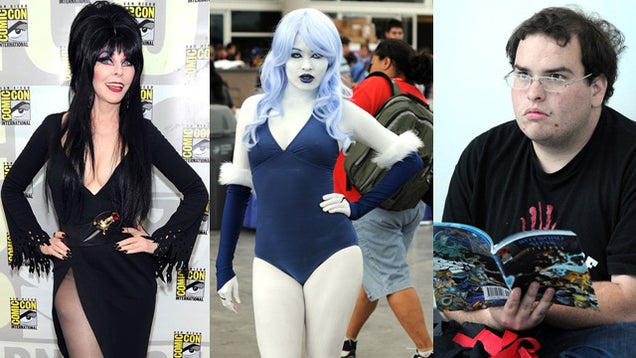 KIDDING! They're probably all sleeping with each other; that's what conventions are about! Anyhow, at this year's San Diego Comic-Con, there were the usual Stormtroopers and fantasy babes, but a smattering of celebrities managed to geek out as well.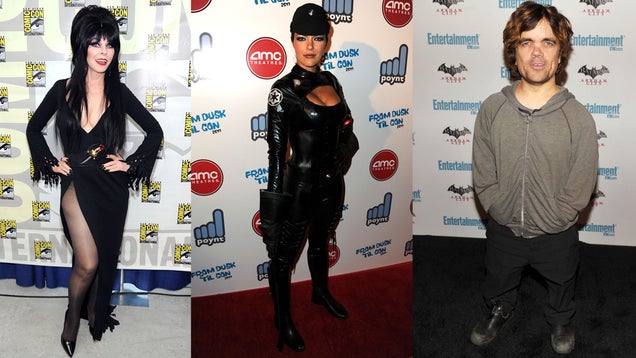 S
Elvira dressed up as herself, Adrianne Curry donned some kind of Star Wars-type costume and Peter Dinklage went as an X-Men message board moderator.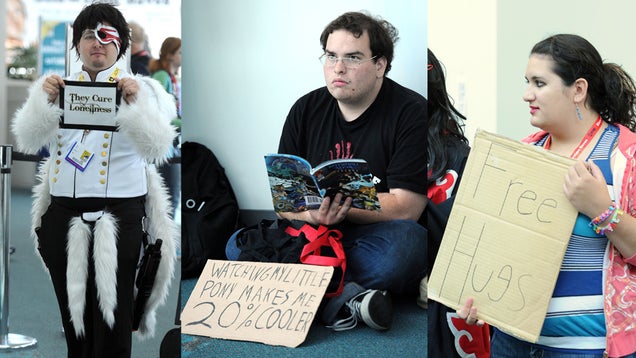 S
One trend this year was for attendees to stand (or sit) around with signs akin to that of homeless people, except much sadder.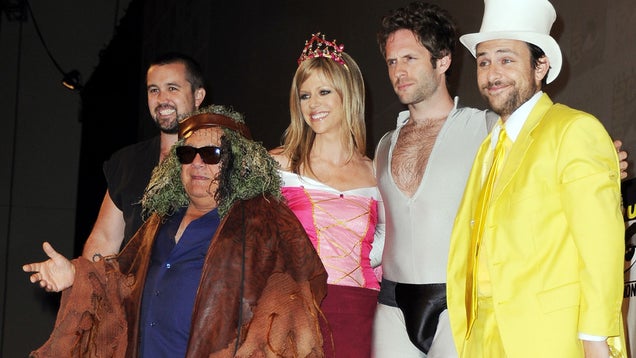 S
The
It's Always Sunny in Philadelphia
cast dressed up in their
The Nightman Cometh
costumes for a panel.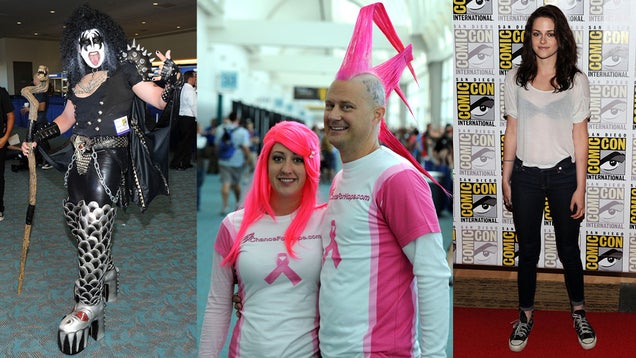 S
A Kiss enthusiast, some breast cancer awareness enthusiasts, and a professional unenthusiast.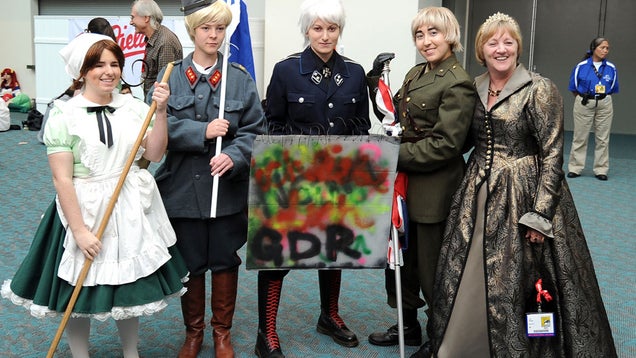 S
From what I can gather, these women seem to be fans of Germany through the ages, minus the whole racial purity era.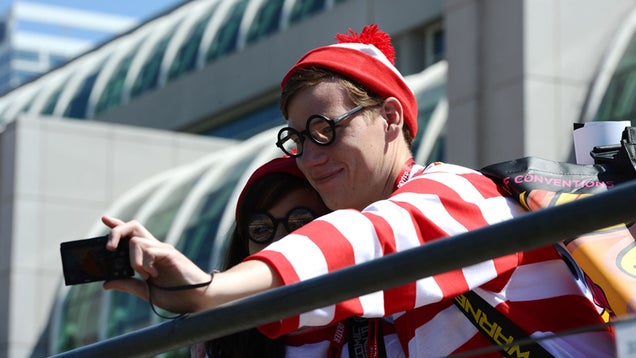 S
Oh, there he is.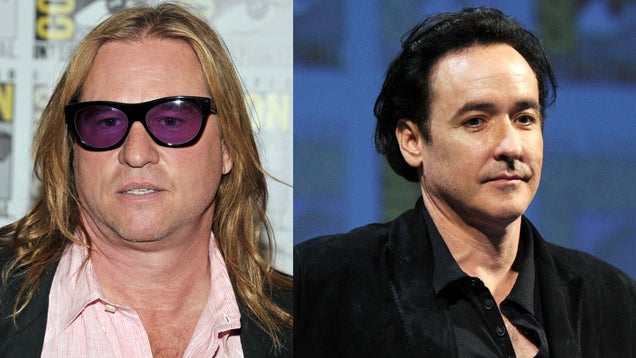 S
Val Kilmer and John Cusack dressed up as scary bloated zombies.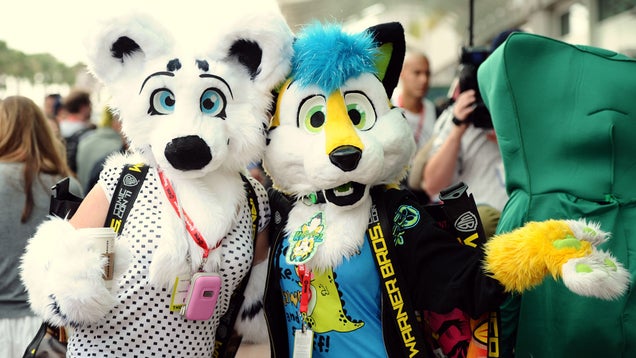 S
These two got lost on their way to the furries sexual fetish convention.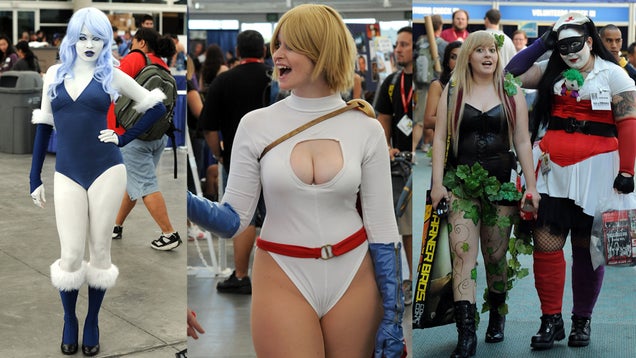 S
Convention babes.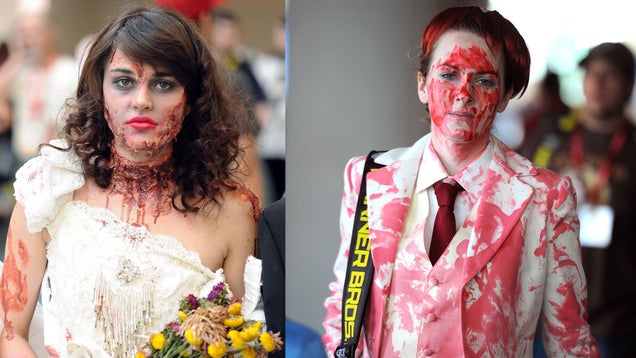 S
The girl on the left totally put everyone else to shame, makeup-wise.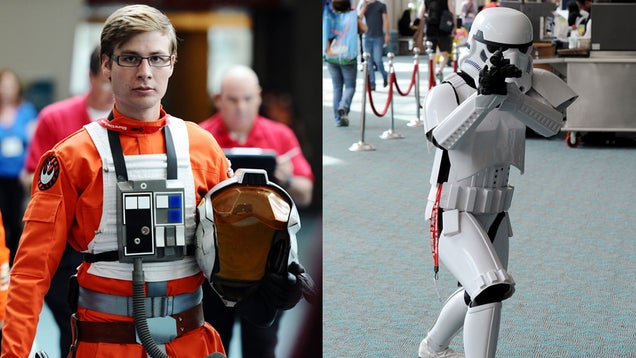 S
When soldiers from the rebel alliance run into Stormtroopers at these things, do they just kind of casually nod "What's up" at one another?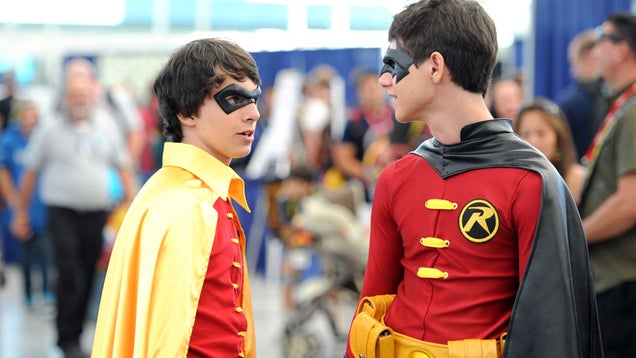 S
Who wore it best?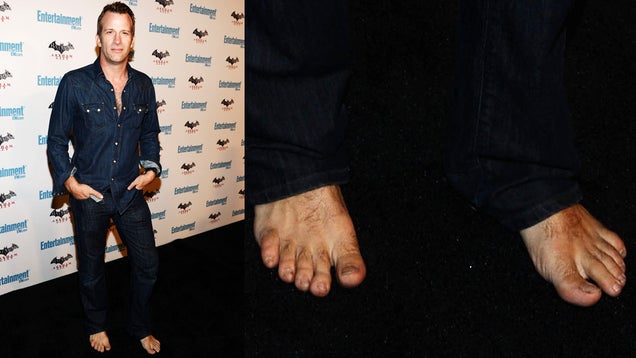 S
It's really hard to embarrass oneself at an event like Comic-Con, but Thomas Jane managed to do so when he walked around barefoot, exposing his fungal toenails.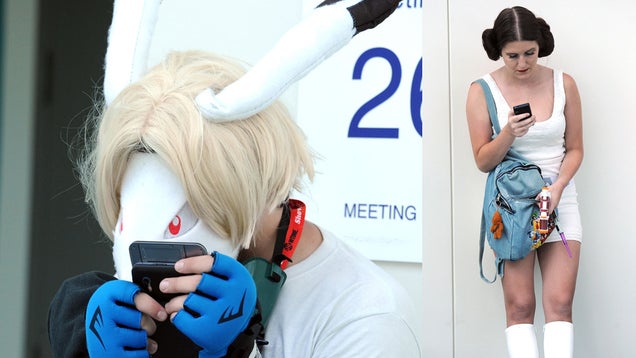 S
"Do U want 2 go w/me 2 Game of Thrones panel?"
"The answer is no, and I can say it in Na'vi and Klingon, which are pretty much the same. I have some theories about that, which I will share with you never. "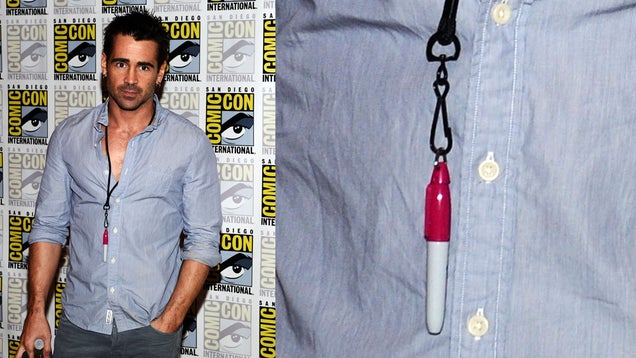 S
So, we've seen some pretty geeky things at Comic-Con this year, but for some reason, Colin Farrell wearing his autograph pen around his neck kind of tops the list.