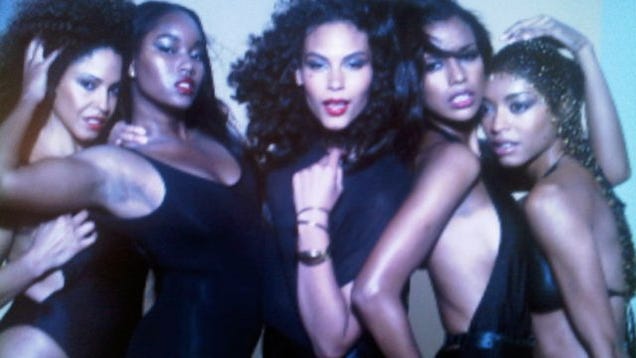 Modeling agency Ford did a promotional shoot featuring all of its black models — including women from all of its various divisions, straight- and plus-size — and some behind-the-scenes snapshots have leaked. (The photos are obviously not top quality, but we've reached out to Ford and hope to publish the final shots.) Jean Paul Gaultier favorite and Levi's face Marquita Pring and Sports Illustrated star Damaris Lewis are among those featured. Highlighting models by race might seem like a weird thing to do, but models are judged on innate physical characteristics all the time (that's kind of the point of the modeling industry), and given plenty of designers still apparently think it's okay to show their collections on all-white casts, we're on board with almost anything that draws attention to the beauty of models of color. Ford previously did a promotional shoot highlighting the blondes on its plus-size board. [Fashionista]
---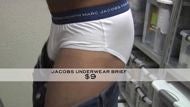 Someone uploaded a video of
Marc Jacobs
president
Robert Duffy
undressing to his underwear to the official brand YouTube account. The clip, which apparently featured a body double, was swiftly removed. Duffy (and the company) are being
sued
by a former executive who
claims
that Duffy fostered a hostile, sexually-charged work environment by
watching porn
on company time and
making employees pole-dance
for him. Duffy and Marc Jacobs International are fighting the lawsuit, and have
accused
the ex-employee of perpetrating a $20 million fraud against the company. Previously, Duffy TwitPic'd photos of a naked man at the brand's employees-only fashion week party. He then removed the shots. [
Fashionologie
,
HuffPo
]
Marc Jacobs International has
yet to comment
on the video. [
WWD
]
---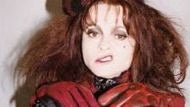 Here's more of
Helena Bonham Carter
pulling faces in the fall
Marc Jacobs
campaign. [
ONTD
]
---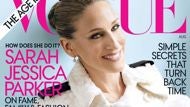 Sarah Jessica Parker
is on the new cover of American
Vogue
. This is the actress's sixth
Vogue
cover, and her second "Age Issue" cover. [
Vogue
]
Women's Wear Daily
says Sarah Jessica Parker is no longer working for
Halston Heritage
: "the actress and fashion brand are working on terminating the agreement, according to sources." [
WWD
]
Yeah, super-top-secret "sources" like, uh,
Vogue
magazine, which
broke that news
with a throwaway line in its profile of Parker. Wrote reporter Eve MacSweeney, "When
Sex and the City
, to her own surprise, made her a fashion star, she launched her own design label and perfumes, as well as signing on to run the
Halston Heritage
label,
a relationship that recently came to an end.
" Obviously,
Vogue
didn't ask for details; that might be
unseemly
. Parker was the president and creative director of Halston Heritage, a sub-brand which focussed on reissuing lightly tweaked versions of archival Halston pieces at slightly-less-than-outrageous prices. Parker, a good soldier, wore plenty of Halston Heritage while promoting
SATC2
. [
Vogue
]
---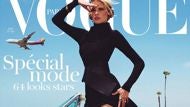 Lara Stone
is on the cover of
Vogue
Paris. It is her sixth cover of the magazine, and her second this year alone. [
Fashion Copious
]
---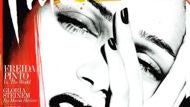 Freida Pinto
is on the cover of the new
Interview
. Interestingly, this issue features
Maria Shriver interviewing Gloria Steinem
. [
TFS
]
---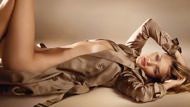 Rosie Huntington-Whiteley
very nakedly stars in the campaign for
Burberry's
latest perfume, Body. [
Telegraph
]
---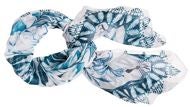 Alice Temperley
designed this scarf for
Twinings
. It tells the story of Earl Gray. This is
as good a time as any
to fire up your kettle. [
Daily Mail
]
---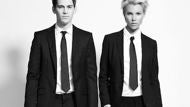 We kind of wish we hadn't seen this new six-piece suit collection from
Rag & Bone
because now we want every item. [
Racked
]
---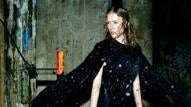 Alexander Wang
hired these trucks which, for the next three nights, will project a video of
Raquel Zimmerman
in a "
Blair Witch
-type setting" onto the sides of buildings around Manhattan. [
WWD
]
---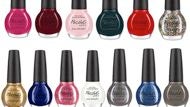 All the kolors in the new
Kardashian/OPI
nail polish kollection are kalled things like
"Kim-pletely in Love,"
and
"Kourt is Red-dy for a Pedi."
[
NYDN
]
---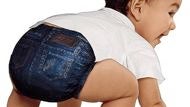 Some parents will pay
13 cents more per diaper
so their babies can shit in trompe l'oeil denim. [
WSJ
]
---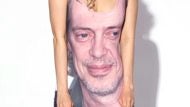 Here is a dress with
Steve Buscemi's
face on it. It costs $100. [
Black Milk Clothing
]
---