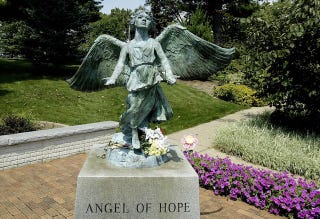 Pennsylvania is about to become the 28th state to issue a birth certificate for stillbirths upon their parents' request.
The bill is the result of five years of campaigning by mothers like Heidi Kauffman, who told The Philadelphia Inquirer, "People think it's only a piece of paper, but it was kind of like saying he never happened," adding, "I was pretty mad at the world, but I was appalled that I could hold that perfect beautiful baby, and the state would say he never existed." A Facebook page for the campaign includes photographs of the stillbirths.
In the debate over this bill, as in other states, some pro-choice legislators raised concerns about the implications of such a bill. That's because the further reaches of the anti-choice movement have tried to introduce fetal personhood legislation in states like Colorado in order to grant embryos and fetuses the same rights as the born, and the worry has been that vague language in a stillbirth birth certificate bill could be a slippery slope to the same.