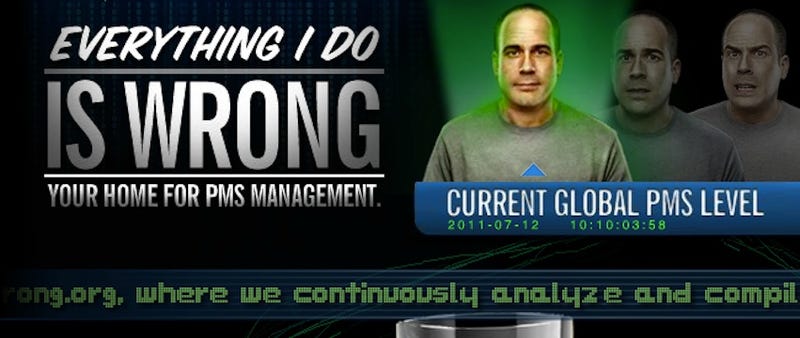 "Are you a man living with PMS?" asks a new ad campaign. The product for sale is milk. But don't feed the trolls.
The same people that brought you "Got milk?" are now trying to sell milk to men by telling them that it's linked, loosely, to alleviating PMS. According to The New York Times, "To make it seem as if the campaign is offering a public service to the men affected by PMS, the Web site's address ends with "dot-org" rather than "dot-com."
Some examples of what can be found on this website:
Bitches are crazy, man.
Men love stocks!
Some of the taglines include, "I'm sorry I listened to what you said and not what you meant," and "We can both blame myself," and "I'm sorry for the thing or things I did or didn't do." This kind of "Take my wife" crap is so hackneyed that it seems beneath us to even point out how dumb and sexist it is. But yes. It is both.
The Milk Board has been marketing to men for a couple of years, but now they're turning to this newfangled Internet. The trouble is with this form, something that the Milk Board sounds both terrified and defensive about, is that it also allows people to talk back to ads. See, for example, the backlash to last year's Super Bowl ads, or the Shiny Suds that were pulled after the target audience didn't find the rapey imagery funny.