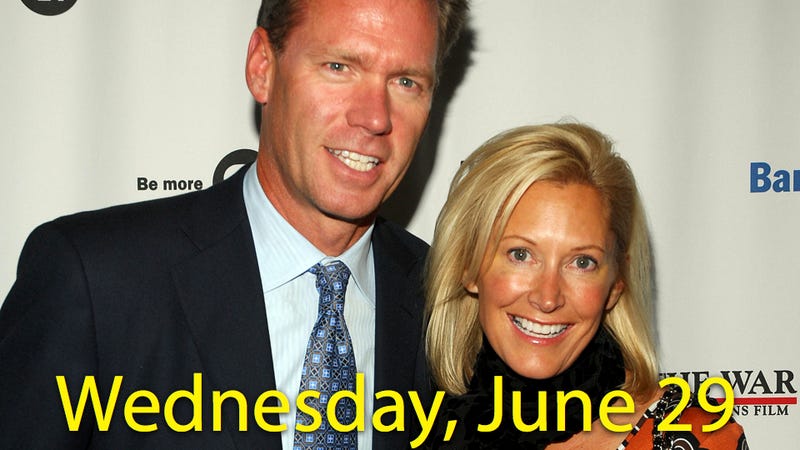 Dateline NBC
's
Chris Hansen
has allegedly been cheating on his wife with
Kristyn Caddell
, a news anchor at the Florida NBC affiliate WPTV, according to the
National Enquirer
. We generally doubt everything the tabloid says, and it's entirely possible this story was concocted solely because it makes an amusing headline. Supposedly hidden cameras caught Hansen and Caddell on a date and leaving her apartment the next morning. We're assuming she told him he was free to go, then he was tackled by a pack of tabloid reporters on the lawn. [
National Enquirer
,
Daily Mail
]
---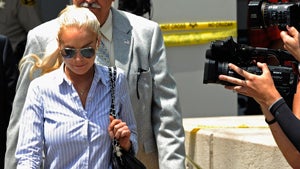 Lindsay Lohan
was set free today after 35 days of arduous partying and TV watching during house arrest. Upon leaving her home, she said, "I'm excited to start community service and focus on my work." [
TMZ
]
You may not see
Lindsay
out and about because she now has what TMZ calls "post-incarceration syndrome." This means she's afraid to leave her home because she thinks there's a "bounty on her head in the paparazzi community." Getting stalked by paparazzi is probably scary, but they just want to take her picture, not freeze her in carbonite and deliver her to Jabba, right? [
TMZ
]
Also, she can't be that scared because she went to Downtown Women's Center to start her community service today. [
TMZ
]
---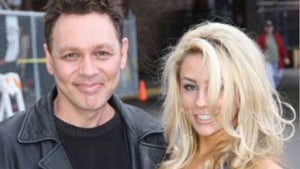 According to teen bride
Courtney Stodden
's birth certificate, she rilly is 16. [
E!
]
---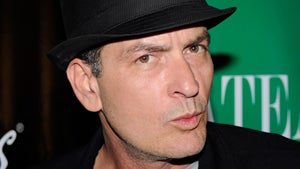 Retro gossip break:
Charlie Sheen
says he took steroids while filming
Major League
. [
Starpulse
]
In other ancient and uninteresting news,
Charlie Sheen
claims he was originally offered
Tom Cruise
's role in
Born On The Fourth Of July
. [
HR
]
---