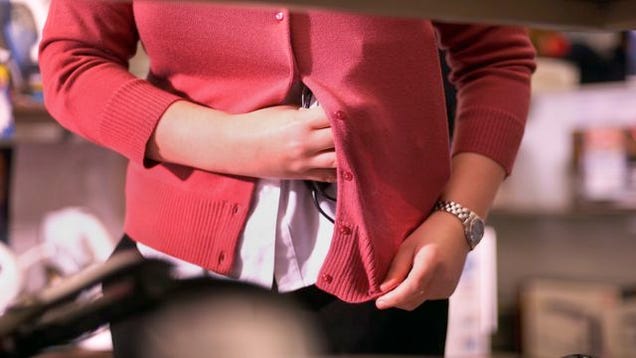 Shoplifting is increasing, and this is good news for the economy, apparently! Last year, shoplifting cost the retail sector $37 billion, up from $33.5 billion in 2009. Because employee theft is the most common form of shoplifting, the fact that workers are increasingly inclined to exercise the good ol' five-finger discount indicates that we are no longer living in complete, perpetual terror of losing our fucking hellacious minimum-wage retail jobs. When folks are clinging to their 15 hours a week of split-shifts cleaning up poop at Target, that is when we as a nation and as an economy are in Big Trouble, you see. [CNN Money]
---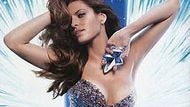 Sex-ay actress
Eva Mendes
is sick to sexy death of being so damn sssssssssssexy all the sexy time. "I actually prefer to be
Team Cute
.
Can I switch?
Cute is way better," she said at a launch party for her
Thierry Mugler Angel
perfume campaign. (Last week, a perfume industry executive
attributed
Mendes' campaign to the fact that although she is very sexy, "she is not threatening." This makes her test well with focus groups, because obviously there's nothing women like less than a woman who's just too sexy.) "I'd rather be on Team Cute, because
I think it's harder to be cute than sexy.
You know what it's like? Every time someone pays you that compliment of being cute or adorable, that feels like a real compliment, because
being hot is all smoke and mirrors
at some point. I think it takes more personality to be cute, so that's a deeper compliment." [
The Cut
]
---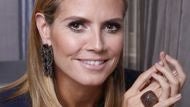 We would like to be writing an item about
Heidi Klum
's just-announced jewelry collection for QVC — apparently it goes on sale in September — but we are completely and totally distracted by how freaking gorgeous she is in this apparently unretouched photo from the press preview. [
WWD
]
---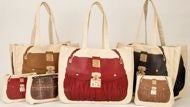 The same company that put a photo of an
Hermès Birkin
on a tote bag has done a version with a
Miu Miu
purse. [
Refinery29
]
---