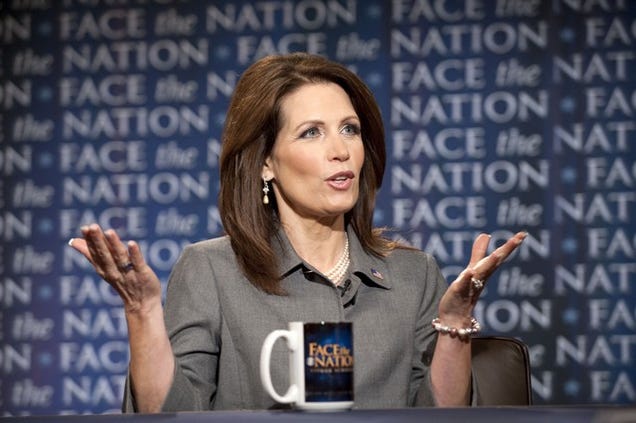 Michele Bachmann, who was at one point known for staring off toward the choir invisible during a State of the Union response that nobody asked for, is now a serious contender to be the first female President of the United States of America.
Not a joke! She sounded so unexpectedly reasonable at the GOP debates that she's now polling in second place, behind grown up Eddie Munster and his unflappable hair. The media has caught wind of the fact that Bachmann's being taken seriously and has become alarmed. Cue the frenzied digging and endless interviews with the Minnesota Congresswoman, lest we forget that, at her core, she's really, really, really out there, ideas-wise.
Without further ado, here's the news from Lake Homo-be-gone, where all the women hate the government, all the men are gay-fixing, and all the children have verifiable American birth certificates.