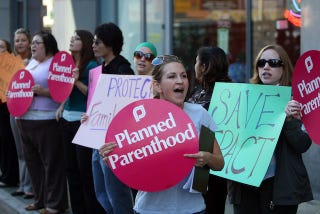 Finally, a bit of good news in Roe V. World.
A federal judge decided to block part of Indiana's new abortion law that would seek to defund Planned Parenthood because the clinics provide abortions.
U.S. District Judge Tanya Walton Pratt granted Planned Parenthood's request for an injunction in striking down the law's defunding provision as unconstitutional, and siding with federal Medicaid officials who have said states cannot disqualify Medicaid providers merely because they also offer abortions.
The state previously argued that Planned Parenthood's Medicaid patients might be using their funds to pay for abortions and thus tried to deny those patients access to any Planned Parenthood services including breast exams and Pap tests: