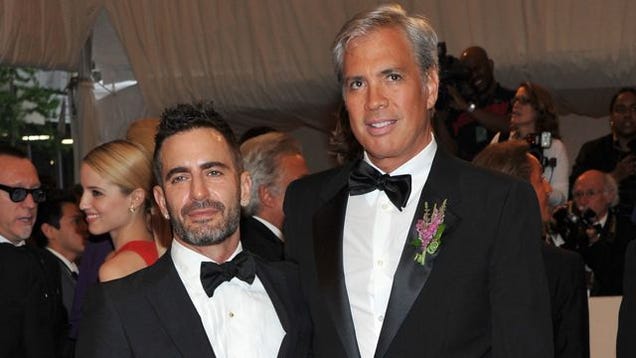 For more than five years, Marc Jacobs International says it was the victim of a $20 million fraud. More details are emerging in the lawsuit and countersuit between Marc Jacobs, his business partner of more than 25 years Robert Duffy, and their former chief operating officer Patrice Lataillade. Lataillade alleged in his suit that Duffy created a hostile work environment by talking about and watching porn on company time (Lataillade specified, for some reason, that it was gay porn), using company funds for personal expenses, and forcing one employee to do a pole-dance for him. Well: Marc Jacobs International has responded with a countersuit alleging that Lataillade was embezzling the company to the tune of $20 million. MJI says Lataillade inflated the company sales figures and hid the true costs of expenses so that he could collect huge bonuses from MJI's parent company, Louis Vuitton Moët Hennessy. The suit says Lataillade perpetrated this fraud by "overstating royalty receivables, understating selling, marketing and administrative expenses, overstating raw materials inventories and failing to write off bad debts." The company also points out that Lataillade was given a salary of $1 million, free private school tuition for his children, an annual family vacation in Paris, and a $10,000 annual car allowance. MJI also allegedly lent Lataillade $60,000 in 2008, which he has yet to repay. The alleged fraud was uncovered after a new director of finance came onboard, and Lataillade was fired. Lataillade's lawyers deny the charges, and point out that the company was audited several times during the period in which he is alleged to have been cooking the books. Even if Marc Jacobs International's allegations against Lataillade are true, one still wonders what kind of financial condition a company must be in for an executive to get away with fraud on that scale for over five years. [WWD, NYPost]
---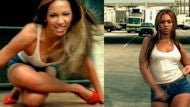 Beyoncé
says she was going for "iconic
James Dean
" in her wardrobe choices for the "Crazy in Love" video. And she's worn heels since she turned 13: "I'm wearing red pumps in the video.
As a child I trained myself to dance in very high heels.
At 13, in Destiny's Child, we were told to wear heels, but at first we couldn't walk in them. We couldn't keep our knees straight. But we learned, and that became the image of Destiny's Child: so young and so glamorous. Now
I have a rule that my dancers have to wear their heels when I'm wearing my heels.
They say, 'Please take your shoes off,
Beyoncé
.' At home, I'm always barefoot. And I have a heavy walk without heels. When they hear me thumping through the house, they say, 'Oh-Beyoncé's up!'" [
W
]
---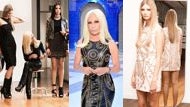 Versace
will be H&M's next guest designer, and the collection will go on sale in
H&M
stores on November 17. [
WWD
]
In 2008,
Donatella Versace
told The Cut
of diffusion lines, "I respect everyone who does it. But the reason I didn't do it is because I work very hard to put the Versace line in the luxury section.
I think to put the Versace line in H&M would confuse the brand.
" Bygones.
---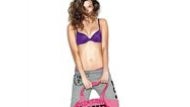 Karlie Kloss
shot for
Victoria's Secret Pink
. It is the first time the 18-year-old model, currently the face of Dior, has worked with VS. [
Fashionologie
]
---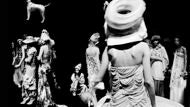 Photographer
Grégoire Eloy
shot backstage at fired
Dior
designer
John Galliano
's runway shows fir six years, but he waited until the week of Galliano's
trial for allegedly making racist and anti-Semitic comments
to two strangers in a café to put the resulting photographs on public show in Paris. Of Galliano, Eloy says, "I think that he had been having trouble psychologically, that he was exhausted, for several years, it was obvious, but no one talked about it." [
TDB
]
Meanwhile,
Azzedine Alaïa
says he was
offered the job of head designer
at
Dior
. He didn't take it. Alaïa, in the words of reporter Vanessa Friedman, was "flattered, but not about to pursue. The story of what happened with John was a sad story, he said when I asked him, and he didn't want to be part of the next chapter." This would have been, to put it mildly, a surprising choice. Writes Friedman, "here's the thing: Mr
Alaia has been perhaps the most vocal advocate of all living designers about the need to change the fashion system, to slow it down
, to stop the relentless demand for more collections and more store openings. Years ago he stopped having official fashion shows, and started showing, and delivering to stores, only when he was ready as opposed to when the schedule dictates. And
one of the houses that most embodies that continuous pressure is Dior
; indeed, when former designer John Galliano imploded, the pressures of the system were cited as major contributing factors...Since I would never under-estimate
Bernard Arnault
, chairman of Dior (which actually owns LVMH), nor CEO
Sidney Toledano
, however, this makes me wonder if perhaps the group
has some interesting plans to change the way it does business up its sleeve
, and will use the new designer as an excuse to do so." [
FT
]
---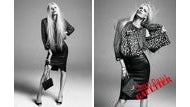 Carine Roitfeld
styled
Kristen McMenamy
for
Jean-Paul Gaultier
's fall campaign. The former editor of
Vogue
Paris also styled
Chanel
's fall ads. [
Fashionologie
]
Gaultier
says of his 1988 single, "How To Do That," of which
we are big fans
, "
I sold around 30,000 records
— almost made it to the Top 50, but I think that was my last foray into the music business as a musician. I prefer to dress the stars." [
Opening Ceremony
]
---