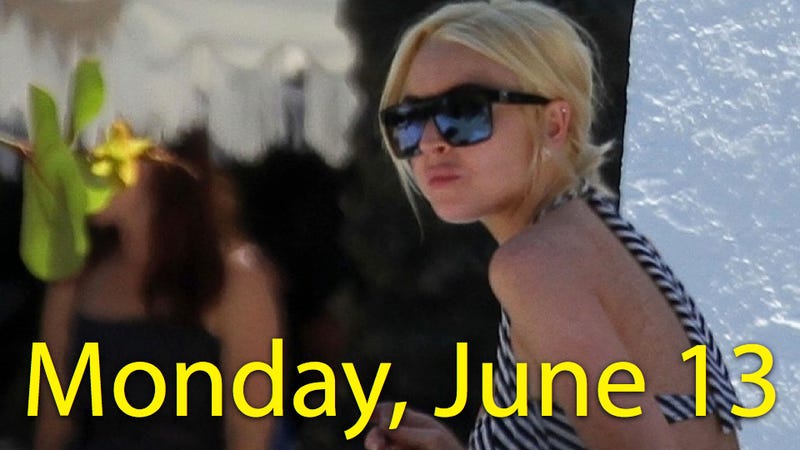 While under house arrest,
Lindsay Lohan
is taking some time to think about what got her into this mess — and catch up on the doings of the Kardashian family. Yesterday Lindsay invited about 10 friends over for a barbecue and
Keeping Up The With The Kardashians
viewing party. Lindsay generated some gossip about her love life by sitting on one dude's lap all night. LiLo isn't allowed to leave her home while she's being punished, but hosting glamorous get-togethers is totally legal. [
E!
]
---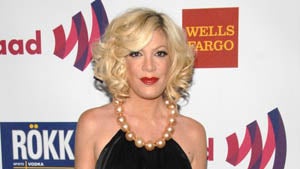 Tori Spelling
, who is pregnant, was in a car accident caused by the paparazzi. She Tweets: "Paparazzi chased me w/the kids 2school ... I was trying to get away from him and had a pretty big accident. Took down whole wall of school. He thn STILL got out to try to get pics. 10 school moms chased him away. Wht will it take? Someone dying for paparazzi to stop? Going to dr now to check on baby. I think its just shock." [
Radar
]
---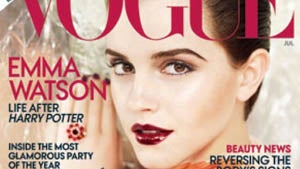 Emma Watson
tells
Vogue
she got advice from
James Franco
when she was at Brown and he was at Rhode Island School of Design. "It was such a relief to speak to someone who is trying to do the same thing I'm doing," she said. "I talked to him about juggling studying and making films and going backward and forward. He's not afraid or limited by what he fears people will say about it." [
E!
]
---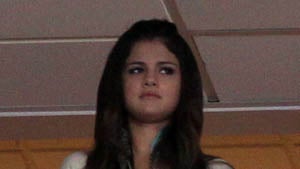 Selena Gomez
has been "in and out" of the hospital. "She spent the weekend resting and feels stronger," says a source. "No more nausea or dizziness." She reportedly had food poisoning and exhaustion (such a classic!), though this morning we heard she's suffering from blood pressure issues. [
E!
]
---