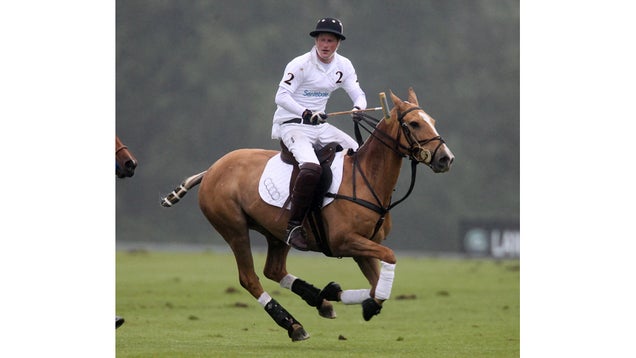 S
Yesterday, Prince Harry and Prince William — sorry, the Duke Of Cambridge — played in the Sentebale Polo Cup at Coworth Park Polo Club, Ascot, Berkshire. William played for team Tusk and Prince Harry played for Sentebale. Tusk won. But. More important: The press is breathlessly reporting that Harry "removed his short-sleeved top to reveal a tighter one underneath." Shall we take a look?
Here we have Harry on horseback. Ride, Harry, ride.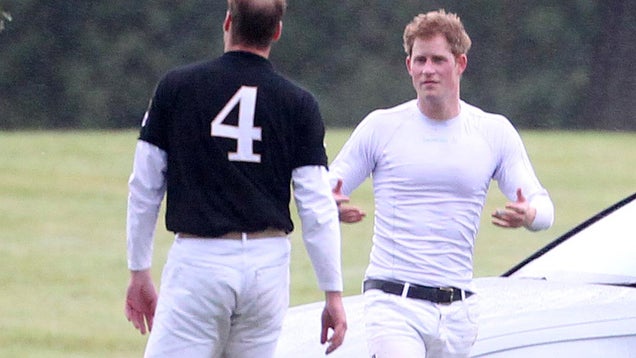 S
Here, Harry is saying, "Dude. I've got abs. Abs! Ladies love abs."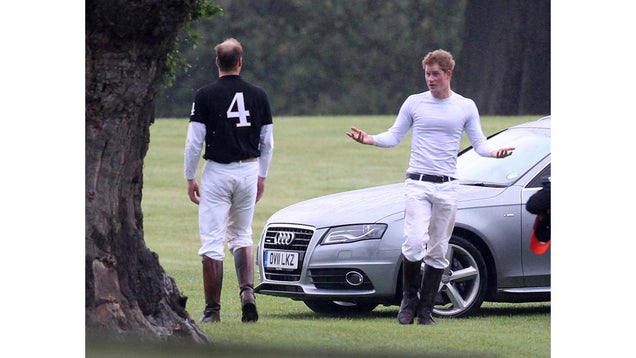 S
"I'm young and single and hot. Deal with it."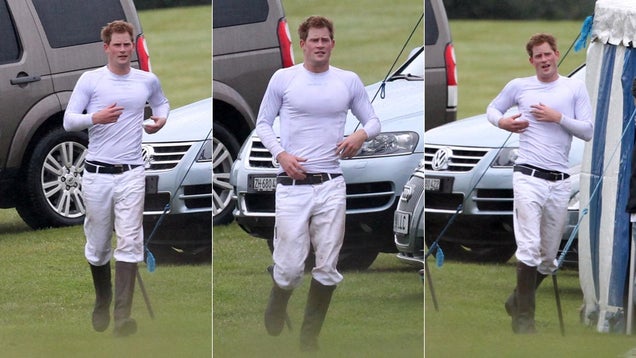 S
Here's Harry rushing to admire himself in a mirror. He also appears to be trying to tweak his own nipple.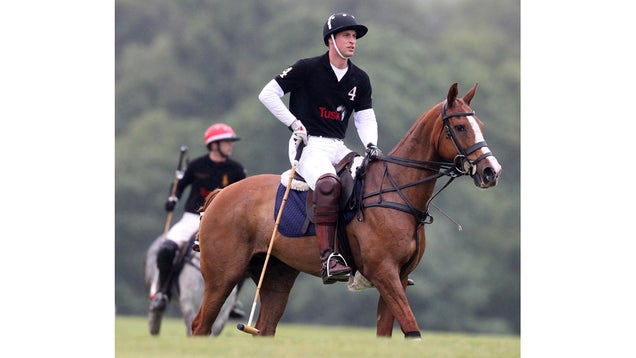 S
If you prefer William, or horses, well, this is for you. Handsome! And the Duke looks good too.
Images via Splash.