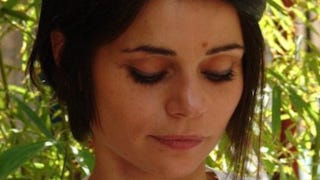 Last week, the blogosphere reacted with concern over the alleged kidnapping of Amina Araff, "an out lesbian blogger who wrote about her daily life in Damascus, Syria.
According to a post on her eponymous blog dated June 6, Amina was kidnapped by strangers as she ran errands. Petitions went up around the internet. People grew concerned.
But then, suspicion grew that Amina may not be a real blogger at all. As we reported earlier this week, Amina's story didn't hold up, and none of the updates on Amina's blog (allegedly posted by relatives) could be corroborated by Syrian media.