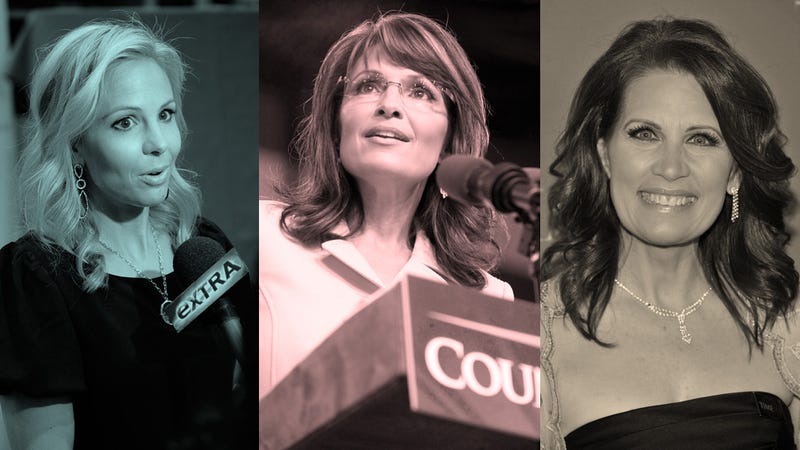 Two high-profile conservative women—Elisabeth Hasselbeck and Michele Bachmann—have reportedly not only distanced themselves from Sarah Palin, but are actively speaking out against her. Sort of, in their own tip-toey political ways.
Bachmann hasn't said anything personally about Palin, but her flack, Ed Rollins—whom Bachmann hired for this pre-primary season to help build her a campaign for 2012—went on the attack on a radio show on Tuesday:
Sarah has not been serious over the last couple of years. She got the vice presidential thing handed to her. She didn't go to work in the sense of trying gain more substance. She gave up her governorship.
He has a point, but Bachmann has said, as recently as last week, that she considers Palin a friend and not a foe. Seeing as how Rollins is a political strategist hired to help Bachmann with a potential bid for the presidential race, he might just be setting the stage a little early to help Bachmann have the advantage when it comes to the Tea Party's two favorite ladies.
Hasselbeck has also been overt in her support for Romney over Palin, for 2012, saying:
If I had termites in my house, I'd get someone in there who could deal with it. Mitt Romney, right now, his specialty is the economy. I'd have him in there. Here's why we're not hearing it: because Sarah Palin's on a bus, and right now she's manipulating, in terms of media attention.
The gossip item also cites Hasselbeck's March 2010 criticism of Palin's "crosshairs" imagery—nearly a year before congresswoman Gabrielle Giffords was gunned down in Arizona—as one example of Hasselbeck taking a swing at Palin.