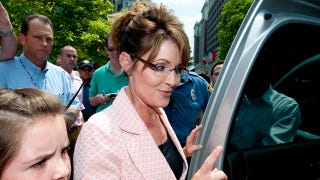 You gotta hand it to Sarah Palin.
Even when she makes a mistake, she not only says "I meant to do that", but also throws in a "Actually, I was right and here are some things I'm going to make up on the spot in order to prove it", free of charge.
So when Palin's "version" of Paul Revere's ride swept the internet last week, Palin didn't dream of backing down.
Still, (if you haven't heard the quote) you'd think she might want to clarify a word or two: