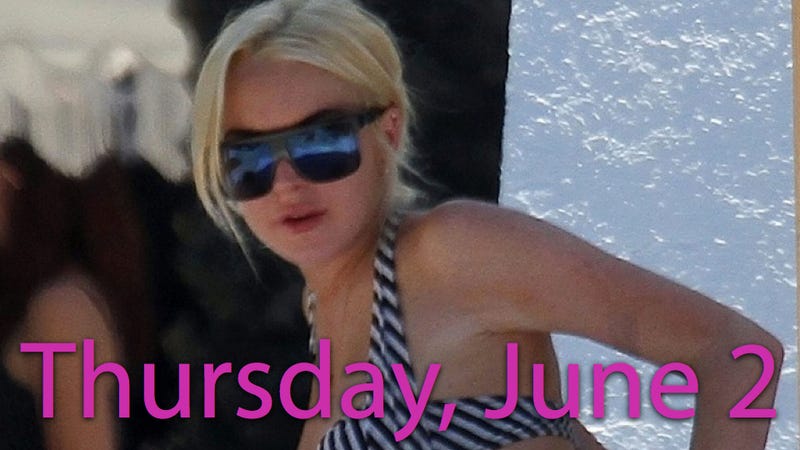 On Monday, just five days into her 35-days of house arrest,
Lindsay Lohan
's ankle monitor went off, prompting a visit from probation officers. However, for once Lindsay wasn't to blame. The equipment was malfunctioning and was replaced the next day. Fun fact: When officials arrived at Lindsay's home they found her, "watching her 3-D TV, reading scripts and posing for tabloid photographs on her rooftop patio." [
LAT
,
E!
]
---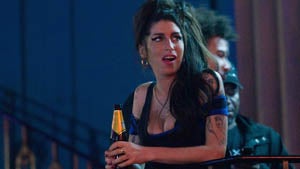 Amy Winehouse
has left rehab after less than a week. Her spokesman said she'll continue outpatient treatment and is "raring to go" for her European summer tour. [
USA Today
]
---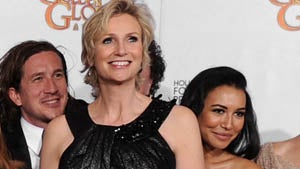 It's official:
Jane Lynch
will host the Emmys! She says, "I'm looking forward to singing, dancing and sporting my finest tracksuit." [
NYT
]
Naya Rivera
is releasing an album, and E! asks, "Does The Wrong
Glee
Star Have A New Solo Album?" No, and don't make her go Lima Heights on you! [
E!
]
---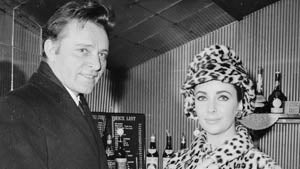 A movie about
Elizabeth Taylor
and
Richard Burton
's love affair is in the works and will be directed by
Martin Scorcese
. Feel free to speculate about casting, but
Leonardo DiCaprio
is going to play Burton, right? [
Us
]
---