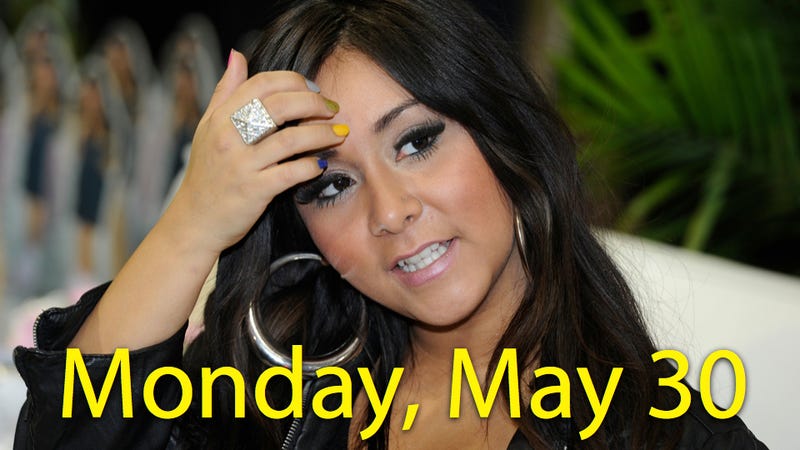 Jersey Shore
/real life spoiler alert:
Snooki
crashed into a police car in Italy today, sending two officers to the hospital. While driving with
Deena Cortese
and a MTV crew member, Snooki hit her police escort's vehicle and the officers were taken to the hospital on stretchers to be checked for bruises and whiplash. No one was arrested, much to MTV's chagrin. [
Radar
]
---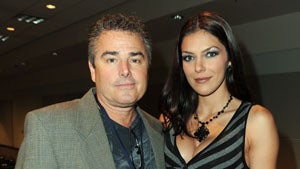 Adrianne Curry
and
Christopher Knight
have separated on their fifth wedding anniversary. Our faith in reality TV romance has been shaken to its core! Their manager had this unique statement: "After starting a relationship with what seemed to be irreconcilable differences, the couple has reached a period where those differences are no longer appreciated ... The decision was mutually reached after it became clear to both that some perspective was needed in order to assess their unique union." [
People
]
---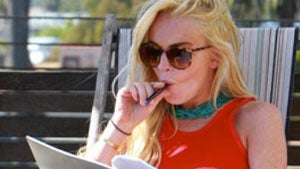 How do Hollywood's biggest stars (currently under house arrest) unwind? By lounging on their roof deck and smoking a Blu Cigs electronic cigarette! (And doing paid endorsements, judging from the fact that this photo of
Lindsay Lohan
was provided by the folks at Blu Cigs.) [
E!
]
People
has a helpful rundown of the rules
Lindsay
must abide by, for those of you dreaming of being on house arrest some day. Leaving the home for medical appointments is cool, but your court-ordered community service will have to wait until your semi-incarceration is over. [
People
]
---