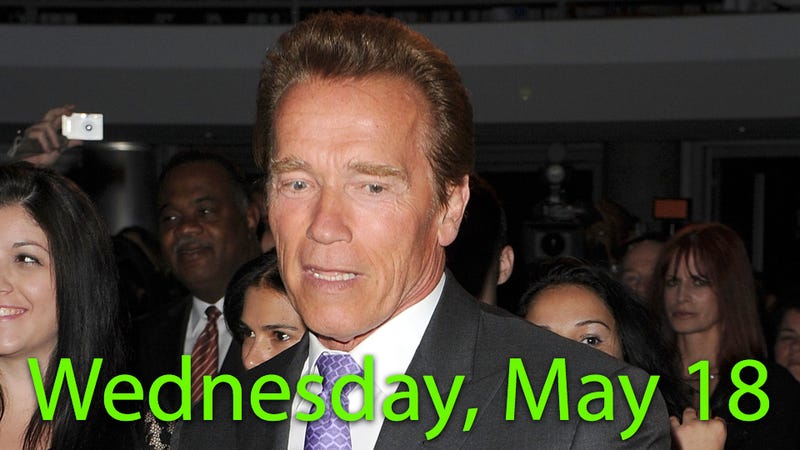 It seems every tabloid reporter spent the last 24 hours combing through the personal documents of
Mildred Patricia Baena
,
Arnold Schwarzenegger
's alleged mistress. According to court papers, Baena filed for separation from her husband Rogelio Baena just 21 says after her son was born in 1997. The documents say they have no children, yet Rogelio was listed as the boy's father on his birth certificate. Baena filed for divorce in 2008, but it was never finalized. [
E!
,
TMZ
]
TMZ and Radar are fighting over whether or not
Baena
is standing by
Arnold
.
Earlier
today, Radar reported that Arnold fired Baena a few weeks ago, and she threatened to go public. TMZ claims she actually supports Arnold because he's been "generous." Supposedly she told a
L.A. Times
reporter that he wasn't the father. [
TMZ
]
Someone dug a box of old photos out of their garage and sold it to TMZ. We have shots of
Baena
's baby shower, Baena and
Arnold
dancing together in 1994, and the pair posing in front of a Christmas tree
with their alleged "love child" around 2000. The site didn't blur the boy's face.
Edit: The boy is Christopher Schwarzenegger, not the "love child." [
TMZ
,
TMZ
,
TMZ
]
Baena
left her MySpace profile page up, so all her photos and every semi-embarassing comment has been posted on gossip sites. [
The Wrap
]
Baena
has gone into hiding. I wonder why. [
Radar
]
---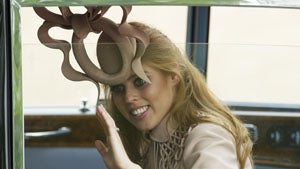 The bidding for
Princess Beatrice
's royal wedding hat is up to $32,000. She says, "I've been amazed by the amount of attention the hat has attracted. It's a wonderful opportunity to raise as much money as possible for two fantastic charities. I hope whoever wins the auction has as much fun with the hat as I have." The proceeds will go to UNICEF and Children in Crisis. [
TMZ
]
---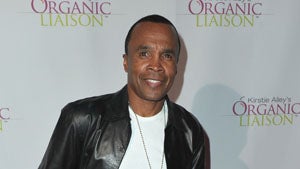 In his upcoming biography,
Sugar Ray Leonard
reveals that he was molested by a "prominent Olympic boxing coach" when he was 15. He says the incident has "haunted me for life." [
TMZ
]
---