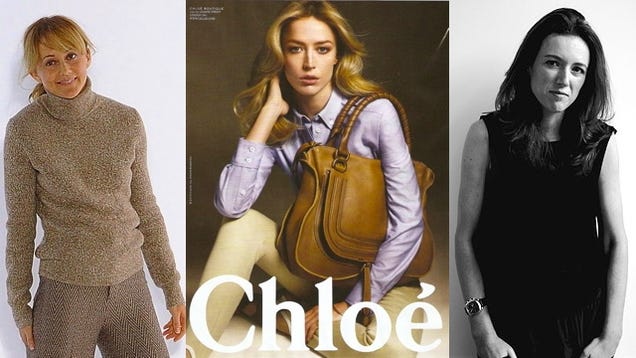 Designer Hannah MacGibbon is out at Chloé. Effective June 1st, the designer Clare Waight Keller, formerly of Pringle of Scotland, will replace MacGibbon as Chloé's creative director. Despite mostly good reviews and some lovely collections — and despite being the entire reason 70s-style camel coats were in all of the magazines last fall — MacGibbon's job security had been the subject of many rumors; in April, Chloé didn't really help the situation when it announced it had renewed her contract — for only one season. (MacGibbon is said to be leaving to pursue "other projects.") This is another in the ongoing series of designer firings, hirings, and general job-swapping going on at the major European fashion houses; call it the Paris Spring. (This side of the pond hasn't been entirely immune, if you count Gap letting Patrick Robinson go.) John Galliano was booted from Dior; Christophe Decarnin at Balmain had a nervous breakdown and was replaced by Nicholas Rousteing; Waight Keller left Pringle; Gainfranco Ferrè fired Tommaso Aquilano and Roberto Rimondi; and even though Galliano's trial (and the presentation of new Dior couture and resort collections) is just around the corner, nobody yet knows who's going to take the top creative job at Dior. [WWD]
Speaking of John Galliano, this week comes his first pre-trial hearings for allegedly using racist and anti-Semitic slurs against a couple in a bar. Galliano is now suing his former lawyer, the very Jewish Stéphane Zerbib, for allegedly stealing more than €3 million from bank accounts Zerbib had access to. Zerbib said Friday, "John Galliano would be better off concentrating on his upcoming trial than seeking out scapegoats." [le Figaro]
And now, Stéphane Zerbib is suing John Galliano for defamation. [WWD]
---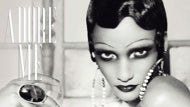 Rose Cordero
makes a beautiful
Josephine Baker
— and, uh,
Crystal Renn
's bush
strikes again, this time on a magazine cover — in the new issue of
Tush
. Shot by
Ellen von Unwerth
. [
Models.com
; link obvs NSFW]
---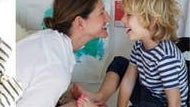 Dr. Peggy Drexler
, a research psychologist and gender scholar who happens to be married to
J. Crew
megabillionaire C.E.O.
Mickey Drexler
, says
the brouhaha
over creative director
Jenna Lyons
' son's
toenails
made her angry. "I was so annoyed, and dispirited, frankly, because, as I say, it's something I've talked about for a long time and studied and have strong feelings about…
these 'experts' on TV weren't gender experts, they were talking heads
! Jenna was so funny, she had [Beckett] watching the news reports.
He's four, and he was just like, 'I'm on television! I'm on television!'
It was very cute. He was over the moon." [
WWD
]
---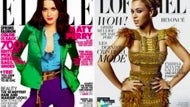 Gucci
's extremely bright spring collection has landed on
50 magazine covers
and counting. [
Fashionista
]
---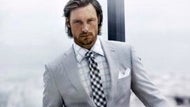 Gabriel Aubry
rocks the highly advanced plaid-shirt-gingham-tie combo in his new
Hugo Boss
ads. [
TLF
]
---