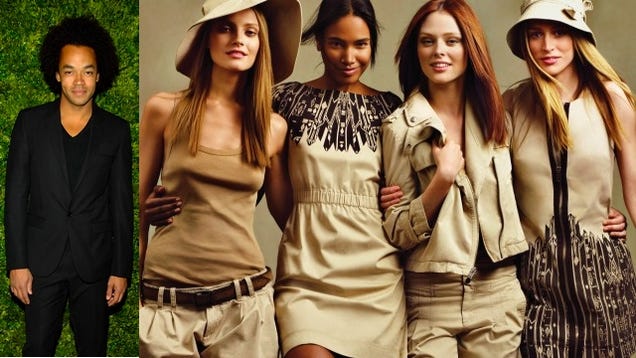 In almost totally unsurprising fashion news, Patrick Robinson has been fired as the creative director of Gap. Robinson — an actual designer-designer, with Anna Wintour's active support, a Parsons education, and stints at Giorgio Armani and Paco Rabanne under his belt — was brought on by the company in 2007. Robinson's tenure marked a turn towards more carefully designed collections — most notably, he took a year to re-design Gap's entire denim line, a successful collaboration with Stella McCartney for Gap Kids happened on his watch, as well as a shoe collaboration with Pierre Hardy that resulted in $250 wedges — but sales at the chain continued to slump, particularly in the U.S. What's unusual is that Gap is making this announcement without a replacement for Robinson in the wings. (Pam Wallack, head of something with the exciting name the Gap Global Creative Center, will manage day-to-day operations while the company searches for a new head designer.) Why the sudden push to oust Robinson now? Sales have been mediocre and products have been inconsistent at Gap for years. With no new talent in easy reach, and what with that ridiculously mismanaged "new logo" launch a few months back, it seems like Gap may continue to flounder aesthetically for the foreseeable future. [WWD]
---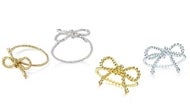 Tiffany & Co.
's new
"Tiffany Twist"
jewelry collection contains several pieces that are nearly identical to the work of
Kiel Mead
, a Pratt-trained, Brooklyn-based designer who has been selling his
"Forget Me Knot"
collection at retailers including the Museum of Modern Art store since 2005. One of Kiel's rings, pictured here on the left, costs
$50
in sterling silver; Tiffany's version goes for
$225
. [
Unbeige
]
---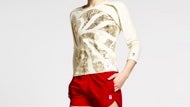 Here are the first pictures of
Stella McCartney
's
Adidas
uniforms for the U.K. Olympic team. [
Vogue UK
]
---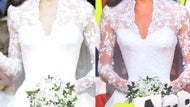 The
Telegraph
picked up
our story
, and tracked down the original photograph of
Kate Middleton
which
Grazia
Photoshopped so egregiously. As you can see, the magazine lengthened her torso, whittled down her waist, and — weirdest of all —
cloned her left arm, flipped it over, and attached it to her right shoulder.
Grazia
says it "did not make any changes to the image of the Duchess of Cambridge to make her look or appear slimmer than she is." [
Telegraph
]
---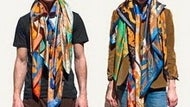 If you want a silk scarf with a
George Condo
painting of
Kanye West
's face on it, and you have
€250
, now's your moment. [
Racked
]
---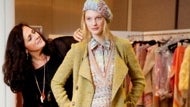 Target
's next designer collaboration will be with
Missoni
. Expect the goods in stores on September 13. [
Vogue
]
The goods — more than 400 products in all — will include apparel for men, women, girls, and babies, as well as homewares. Prices will range from
$2.99 to $599.99
— which is certainly the most expensive individual item we've ever heard of in a Target designer collection. [
Racked
]
---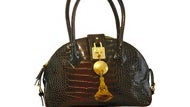 This
$250 moc-croc handbag
, designed to look like one
Susan B. Anthony
carried, is flying off the shelves at the Rochester, New York, museum dedicated to the feminist reformer. [
NYTimes
]
---