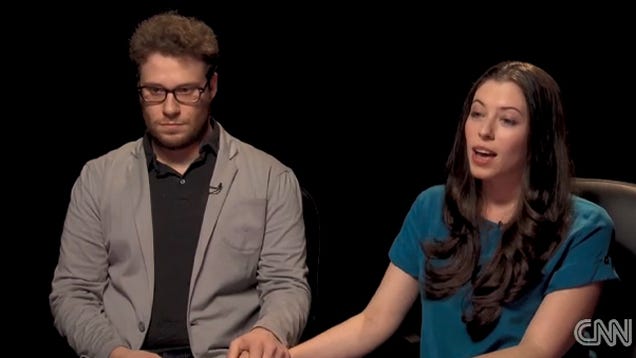 Alzheimer's doesn't run in Seth Rogen's family, but he has been touched deeply by the disease. His fiancée's mother suffers from Alzheimer's — and has had if for several years — though she is only 59. Rogen and his fiancée are part of a CNN special airing on Sunday, hosted by Larry King, called "Unthinkable: The Alzheimer's Epidemic."
The "epidemic" is about to get worse. According to CNN:
About 5.4 million people in the United States suffer from Alzheimer's disease, according to the Alzheimer's Association. By the middle of the century, 16 million people are expected to have the condition.
It's just sad, all around, and it seems like people don't talk about it much. And as Rogen says: "The biggest misconception is that it's this vague old-people disease that happens to old people."