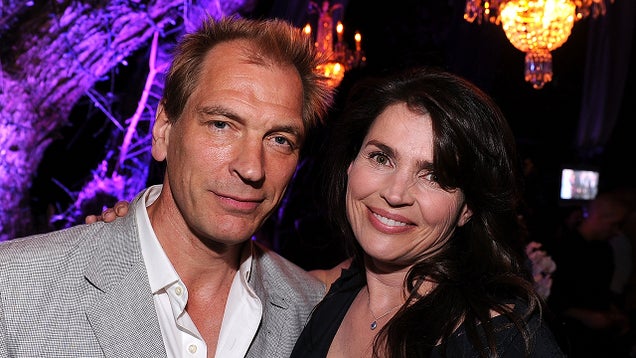 You may have heard there's a wedding tomorrow. And as such, Anglomania has swept the world. The kickoff of BritWeek at the British Consul General's house in L.A. was a bigger deal than usual — and even brought out a few Brits.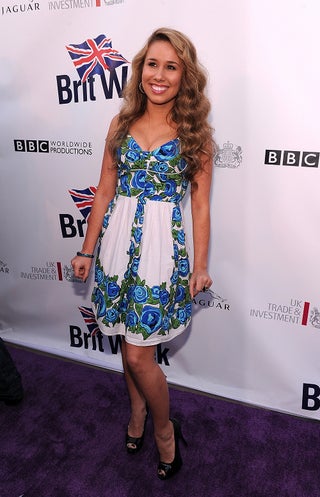 S
American Idol singer Haley Reinhart goes as American as apple pie in this BBQ-ready frock.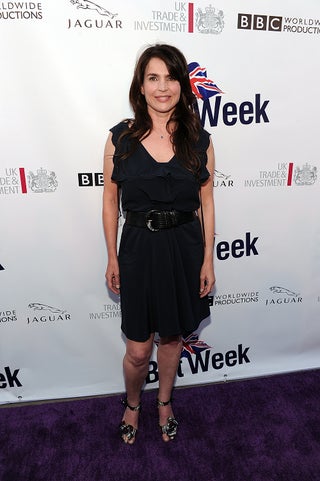 S
Julia Ormond, meanwhile, brings a dash of classic French chic.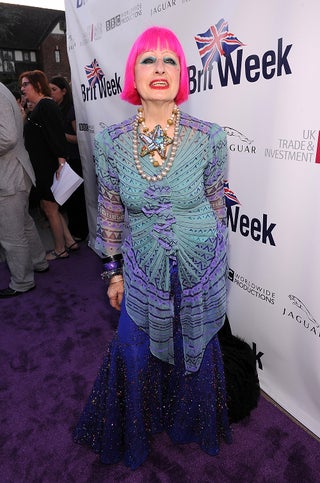 S
Zandra Rhodes totally steals the show in a getup worthy of some kind of benign sorceress.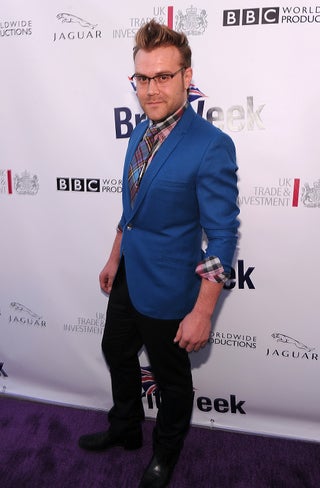 S
Daniel Bedingfield goes all 90's London-fashion on us in mixed plaids.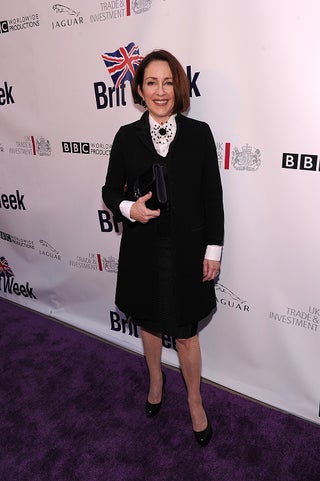 S
Patricia Heaton, kind of in nanny-drag for the occasion. (I'm thinking of the parade of applicants Mary Poppins blows away. Literally.)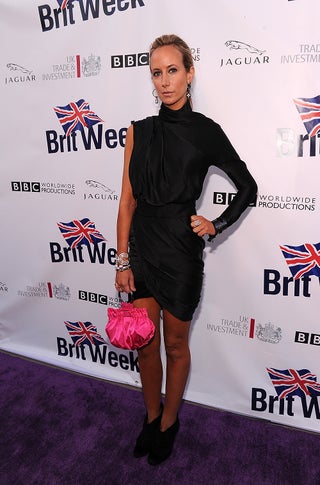 S
Lady Victoria Hervey will come to the opening of an envelope, seemingly — in something slinky — so obviously she's at BritWeek, in her bodycon best.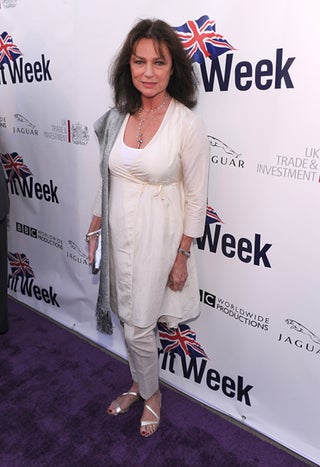 S
Jacqueline Bisset is crisp and cool in a kurti. Dare one use the word..."Class?"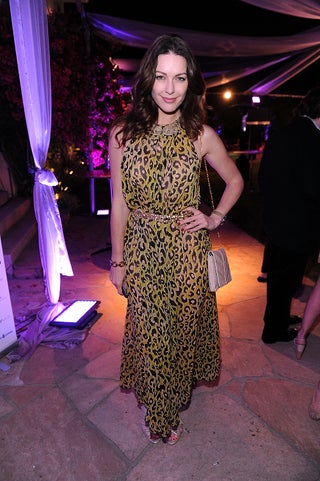 S
I'm kind of over animal-print, but like that Lousie Griffiths goes all out — cheetah
and
bling
and
full-length.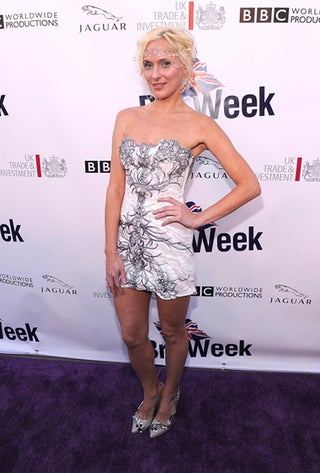 S
What? Some people like their dresses to evoke creeping fungus.