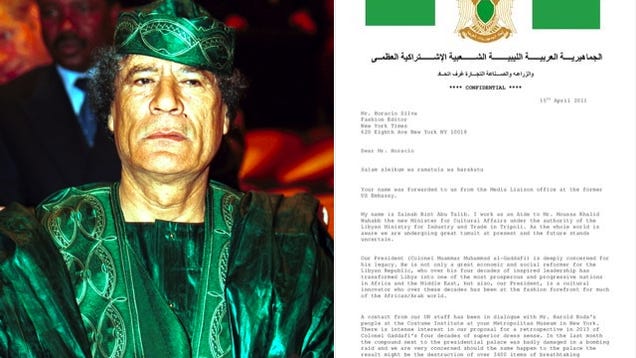 Someone named Zainab Bint Abu Talib, an aide at the Libyan ministry of cultural affairs, wrote a letter to the New York Times and the Metropolitan Museum of Art offering up — or, rather, totally assuming the aforementioned parties' interest in — "a retrospective in 2013 of Colonel Ghaddafi's four decades of superior dress sense." For you see, Libya under Ghaddafi's leadership has not only been "transformed...into one of the most prosperous and progressive nations in Africa and the Middle East," but Ghaddafi himself "has been at the fashion forefront for much of the African/Arab world." Ghaddafi has "over 3400 items of breathtaking sartorial magnificence" to lend the Met. The letter goes on:
Indeed many of his clothes have been featured in global magazines from the hundreds of state visits and functions he has hosted over the years for world leaders. All of whom are in agreement, ahumdillah, that our President is one of the very best dressed men of the last half century...It is not only African and Arab leaders who have been influenced by his style and substance but many western rock stars and celebrities who have also been won over by the Ghaddafi look: most notably Michael Jackson in the late 1980's copied the signature motif military style of our leader to great chart success on his own terms.
Michael, apparently, never wore anything military-inspired until the Colonel made it cool. The Times' Horacio Silva declined the Libyan government's kind offer of a trip to Tripoli to check out the goods. [T]
---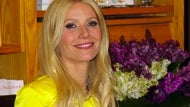 Gwyneth Paltrow
will, as previously rumored, be the next face of
Coach
. She shot the campaign with
Peter Lindbergh
and the ads will run internationally in Europe and Asia. [
WWD
]
---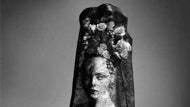 Givenchy
designer
Riccardo Tisci
guest-edited the new issue of
Visionaire
, from which this image of
Christina Ricci
as the Madonna is taken. Tisci, whose often Gothic-inspired work has put him in the running to replace
John Galliano
at
Christian Dior
, says Catholicism has always been important in his life. He prays before showing his seasonal collections. "At the end of the day,
I believe in my Jesus Christ, I believe in my God, and I am Catholic.
It's one of the world's oldest religions and it's not quick to change. But my mother will tell you that, I might not seem it, I might not look it, but
I am a good, religious boy.
" [
Independent
]
---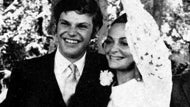 Diane Halfin
and
Prince Egon Von Fürstenberg
, at their 1969 wedding. [
Models.com Facebook
]
---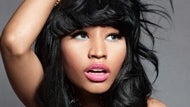 Nicki Minaj
says she has "a hundred?" wigs at least, and wants to do a
celebrity perfume
. "Of course! Hopefully, I'll do one this year. I like scents that feel summer-y, but have a va-va-voom [factor].
I want to smell like a sexy and confident woman, not like candy.
" [
Allure
]
---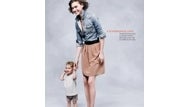 J. Crew
's new catalog includes a shot of
Arizona Muse
and her two-year-old son,
Nikko
. [
J. Crew
]
---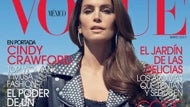 Cindy Crawford
looks pretty smokin' on the May cover of
Vogue
Mexico. [
TFS
]
---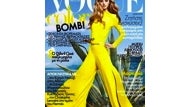 Bregje Heinin
wears a yellow jumpsuit that could probably double as a flotation device or a parachute, were she unexpectedly dumped into an ocean or dropped from a great height, on the new cover of Greek
Vogue
. [
DS
]
---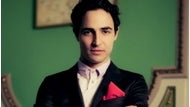 Zac Posen
: "I am
totally unattached to material items
. But
when it comes to things everyone should have
, a scent is very important, as is good underwear and a great pair of sunglasses." See? It can't be materialistic to just appreciate "things everyone should have." QED. [
Guardian
]
---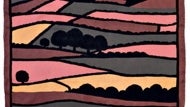 "Designs in the 1950s reflected the new optimistic mood of rebirth and revival. The muted tones of the war years were replaced by bright florals, such as the blues and pinks in the
Jacqmar scarf
shown here." It's sort of best to read this random collection of scarf-related trivia in the voice of your arch, brandy-snifter-swirling, know-it-all great-uncle. [
Telegraph
]
---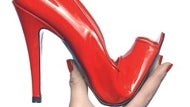 A French man has patented a new, apparently highly
flexible high heel sole
design. This is entry number 976,348 in the product category "stilettos that make extravagant and inevitably disappointing claims of comfort." [
Daily Mail
]
---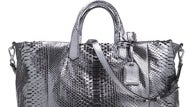 This is what a
$4,500 python skin gym bag
looks like.
Reed "Spheroid Toilet" Krakoff
— who else? — designed it. [
Racked
]
---