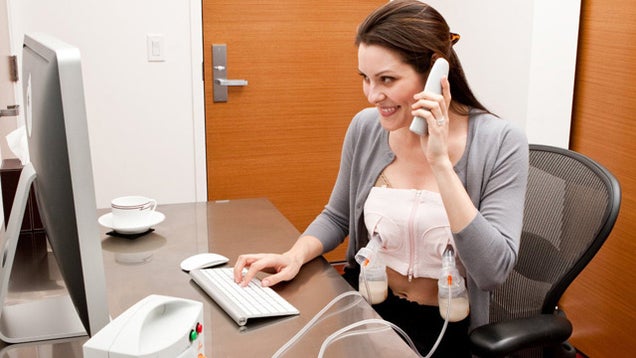 While shopping around for crap I'll have to buy to prepare for the birth of my baby, I've been researching breast pumps. In doing so, I've learned of all the varied activities a new mom can do if she uses a hands-free breast pump. I realize that for many mothers, breast-pumping is a necessity, but will you really be rolling calls and sending out TPS reports when you have containers suctioned to your tits? And will you find delight in this sort of multitasking? If so, here are all the awesome things you can do while milking yourself.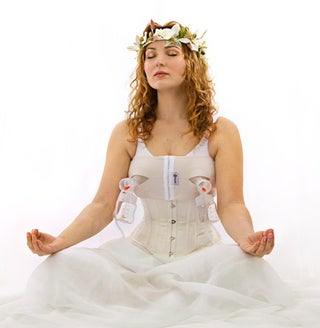 S
You can do yoga in a Ren Faire wedding gown.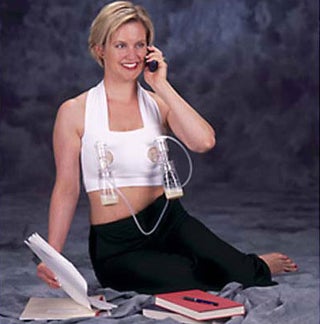 S
You can do a photo shoot and your homework at the same time.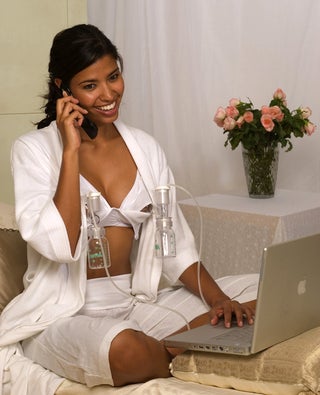 S
You can chat with the guys you meet on Match.com.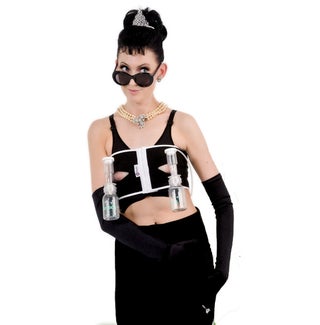 S
You can go to an Audrey Hepburn costume party.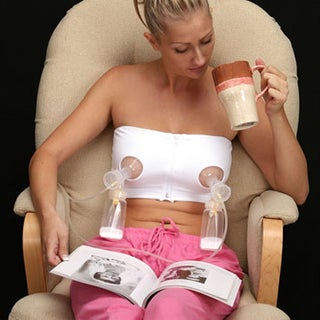 S
You can drink coffee, and if you need milk you don't even have to get up and go to the fridge.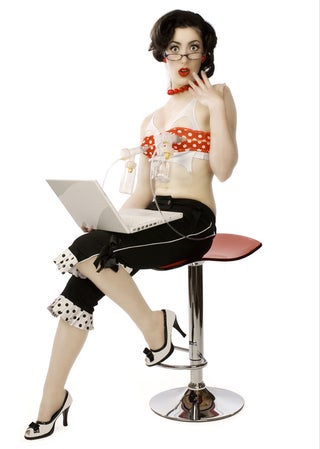 S
You can feign surprise.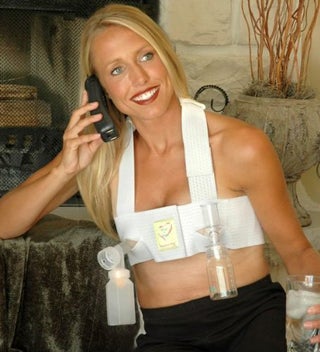 S
You can drink vodka while bullshitting on the phone with your girlfriends.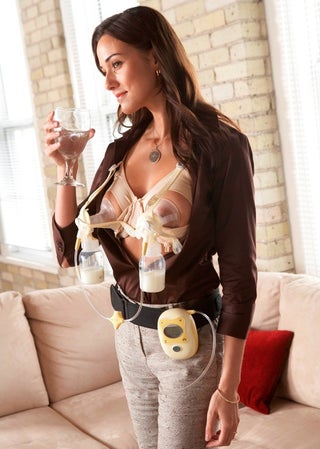 S
You can drink alone.