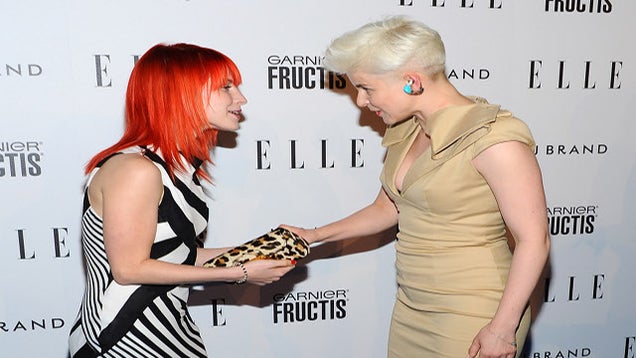 Elle's 2nd Annual Women In Music Event featured, naturally, women in music. And this being Elle, fashion.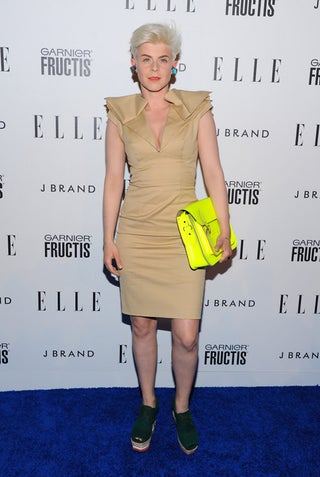 S
Obviously, Robyn would be a Jetsons-era earth mother.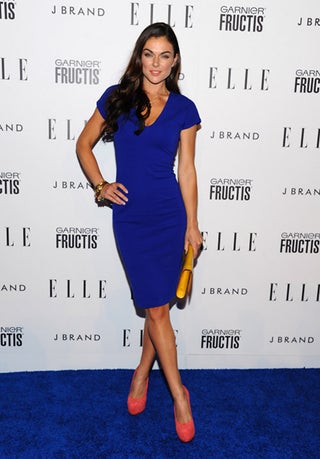 S
Serinda Swan gets her drama with rich colors.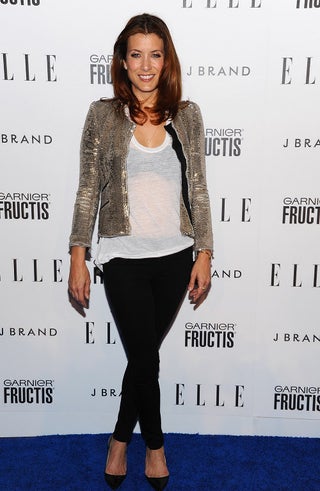 S
Once upon a time, Kate Walsh's sheer shirt might have raised eyebrows.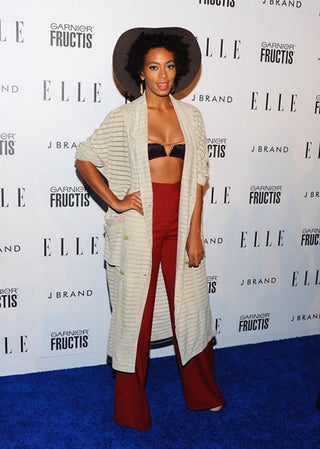 S
Now, Solange Knowles just skips the shirt part.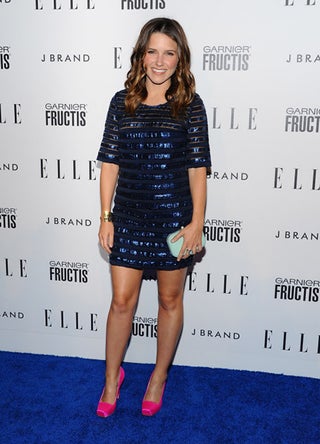 S
The normally faultless Sophia Bush takes a risk that...doesn't exactly pay off.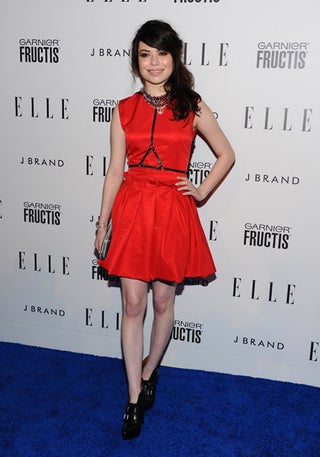 S
Miranda Cosgrove continues her trend of sophisticated girlishness in this strong little frock.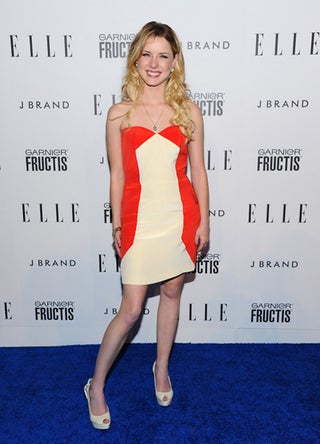 S
Laura Slade Wiggins, bold and graphic.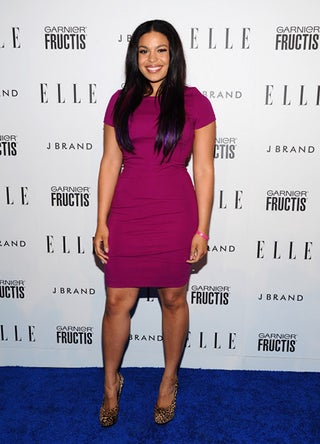 S
Jordin Sparks rocks a slightly retro shape in a rich hue.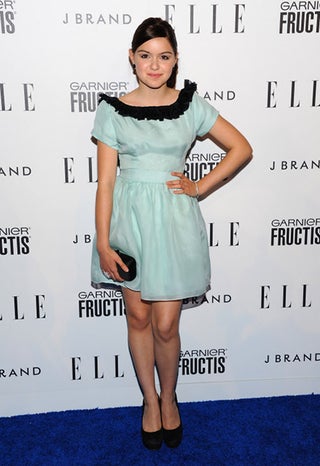 S
Ariel Winter could give Elton a toothache.