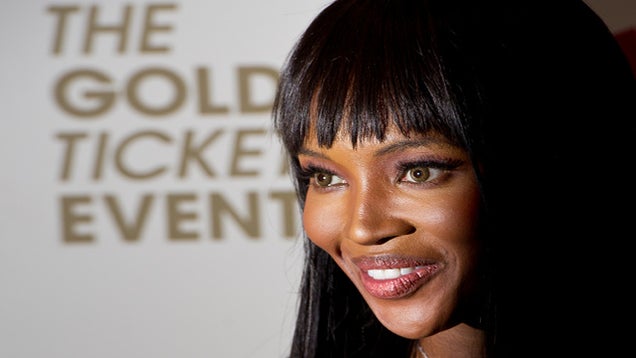 This star-studded London event was actually the opening of a Pop Up store benefitting Fashion For Relief. And with boldfaces — and clothes — like this, it looks poised for success.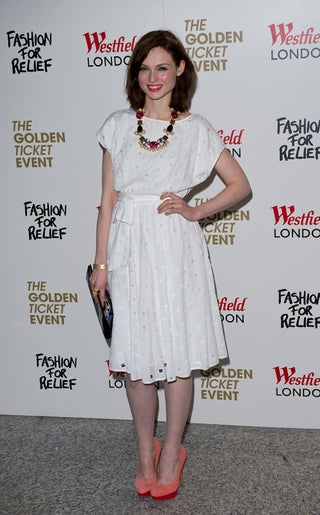 S
Sophie Ellis Bextor trades in her usual mid-century togs for a more recent vintage; keeps the pretty.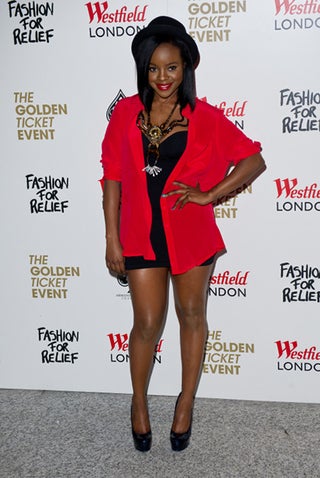 S
Speaking of late 20th century, Keisha Buchanan.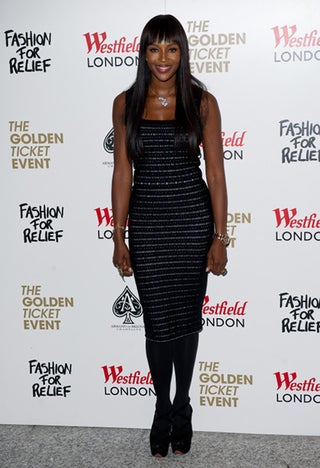 S
Between the shoes and the skirt, Naomi Campbell won't be walking anywhere tonight.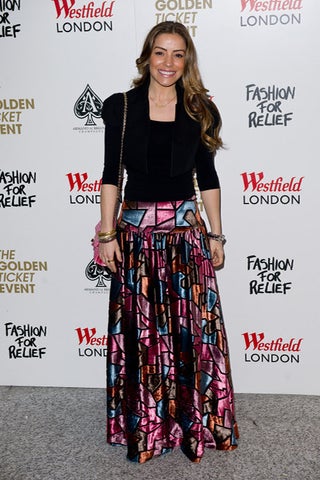 S
Elen Rives channels a stained-glass window circa '74. I'm seeing guitar in this church.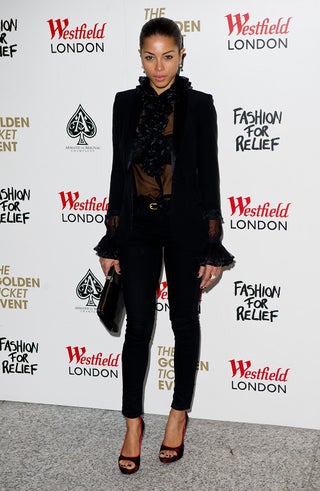 S
Ana Araujo shows one way to do the sheer blouse: toning it down with a jacket and scarf.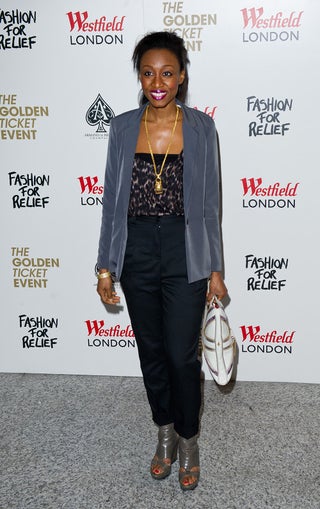 S
I love the way Beverley Knight uses shades of gray (grey, I guess, considering the locale) to add depth to this ensemble!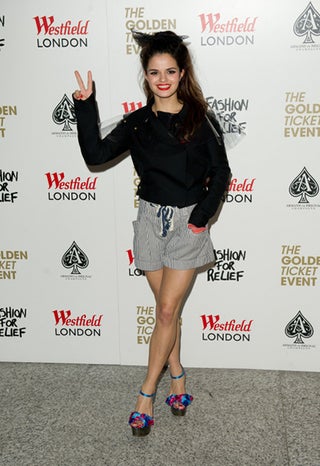 S
You can just tell "Girls Just Wanna Have Fun" was playing in Bip Ling's room while she got dressed. We've all been there.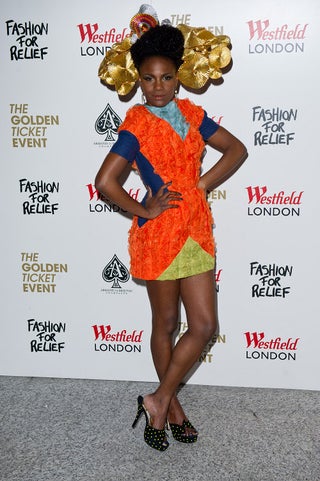 S
Shingia Shoniwa balances the boldness of her frock with an assertive shoe, and totally pulls it off.