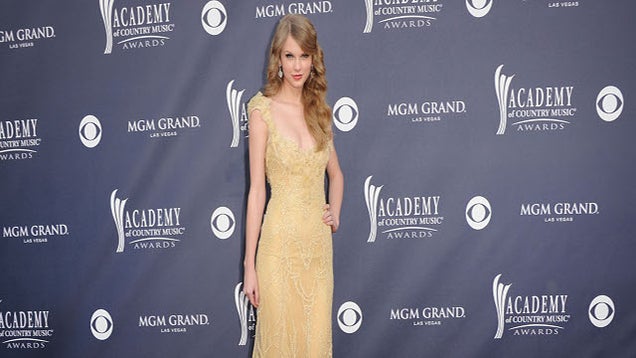 The Academy of Country Music — or ACM — Awards brought country royalty to Vegas, with clothes to match.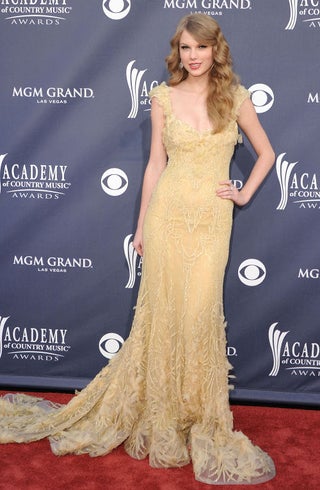 S
Taylor Swift continues to reign in this gorgeous, sunny, sophisticated Elie Saab.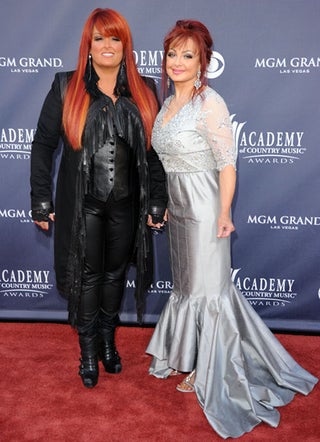 S
The Judds! Going, it would seem, steampunk. Which is their prerogative as country royalty.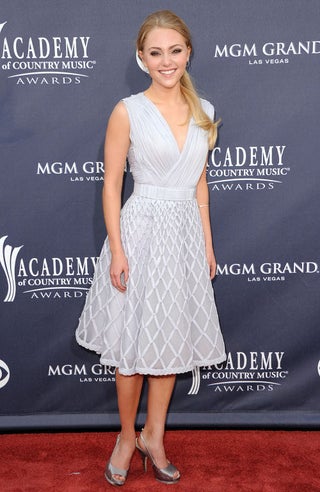 S
AnnaSophia Robb goes for total sweetness.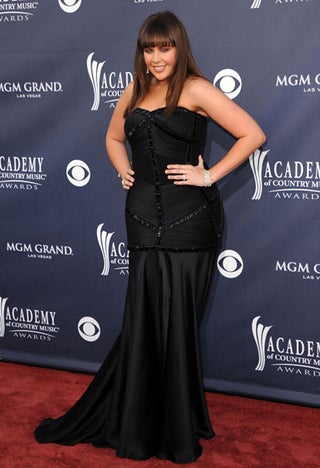 S
When "Lady Antebellum" is in your job description, I guess corseting is mandated. Right, Hillary Scott?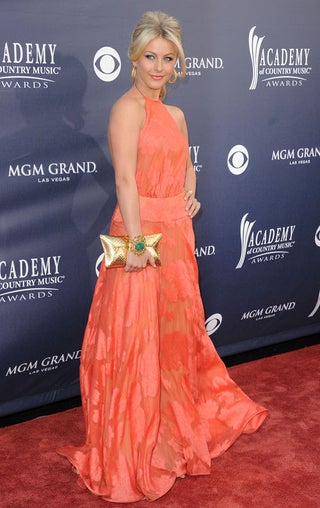 S
Julianne Hough in rather Melrose-inflected Randi Rahm.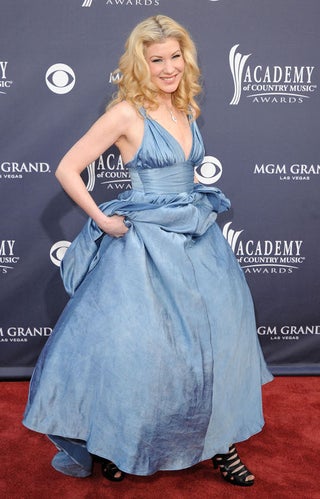 S
Emily West goes for full-on Cinderella. But these hard-core shoes aren't going anywhere.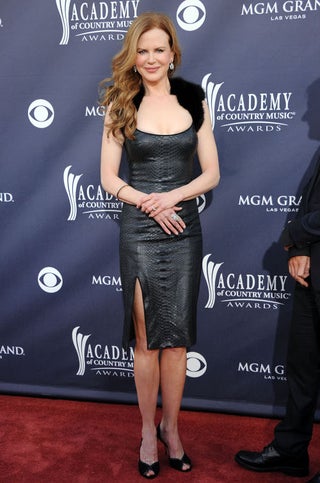 S
Nicole Kidman opted for a slinktastic L'Wren Scott, in her ongoing bid to Hollywood up all country-music events.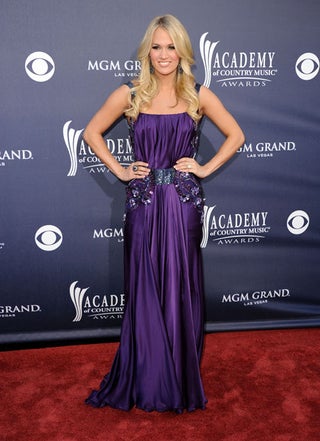 S
Carrie Underwood opted for an unfortunate level of maximalism in Jean Fares Couture.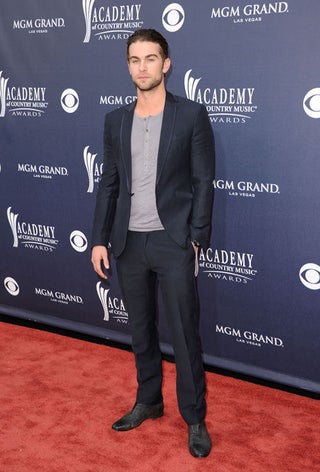 S
In randomness, we have Chace Crawford, who I guess thinks he's channeling "country" by wearing an undershirt.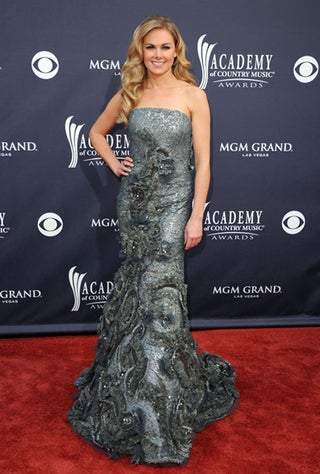 S
Laura Bell Bundy fills the obligatory "Medusa" slot for the evening.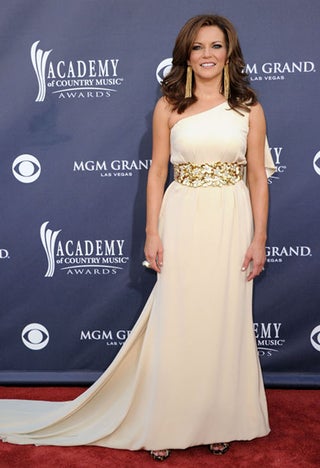 S
In her capacity as grande dame, Martina McBride channels Olympus.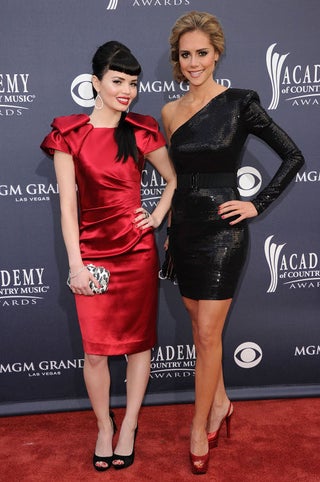 S
Susie Brown and Danelle Leverett of The Janedear Girls opt for pure, unfiluted Vegas glam.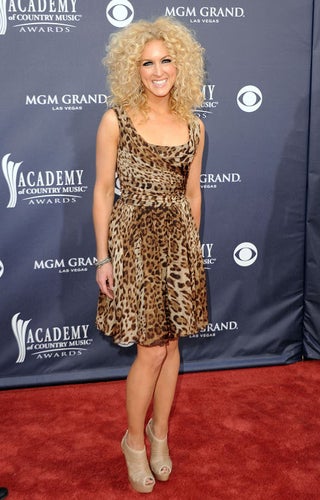 S
Kimberly Schlapman mixes her big cats with a cheetah-print and a mane!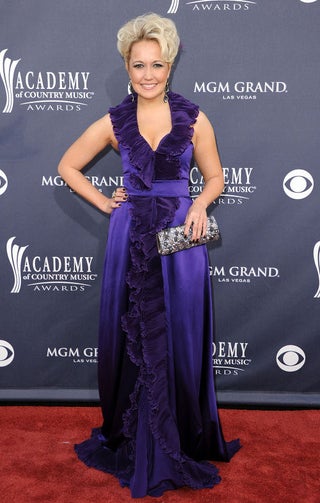 S
Meghan Linsey is in Steel Magnolia. Nuff said.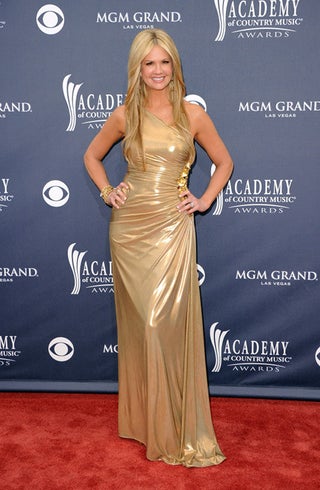 S
Nancy O'Dell, never one for understatement, takes full advantage of the opp for flamboyance.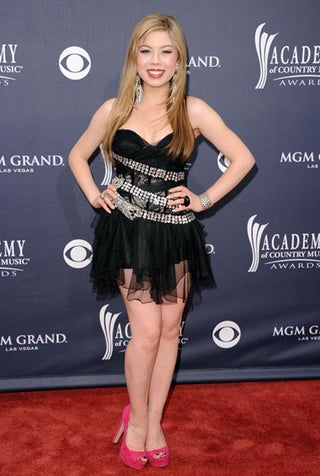 S
Jennette McCurdy is in Mandalay. Which apparently had a fabric shortage. And a sequin surfeit.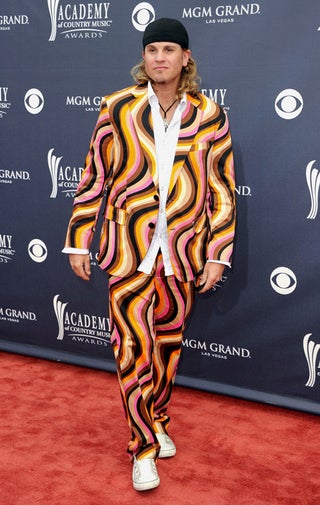 S
In many ways, Ira Dean was the star of this entire event.