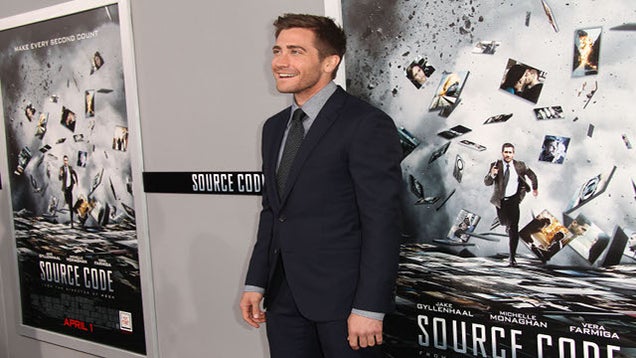 You've seen the Source Code poster, in which Jake Gyllenhaal has to strike all kinds of uncomfy action poses. Luckily, the premiere was more restrained. Some of it, anyway.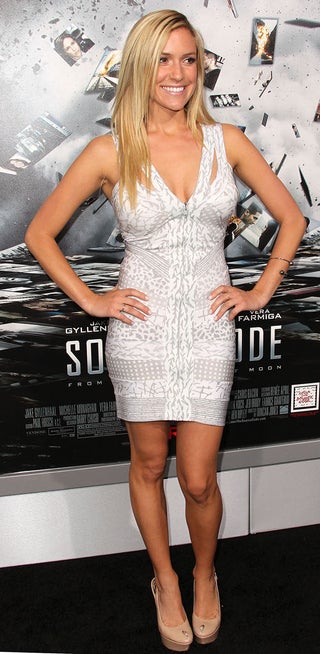 S
I can't decide whether this is a case of "poured into" or "painted on." Thoughts?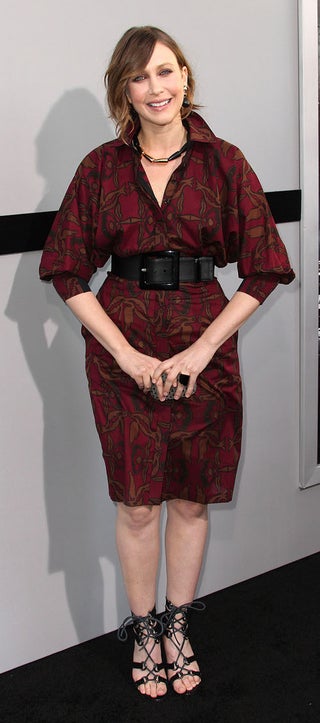 S
There are so many things to look at here that even the irrepressible Vera Farmiga is virtually hidden.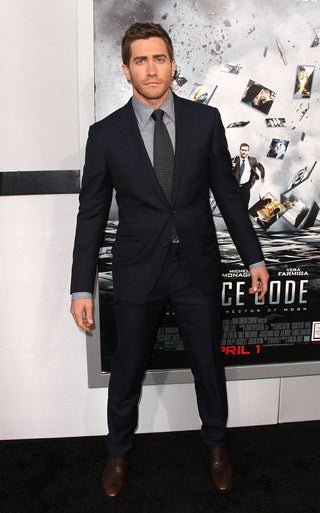 S
Sometimes Jake Gyllenhaal just looks really, really sad, even when he's wearing a beautifully tailored Tom Ford suit.

S
Reese Lasher does a cool repeat of her dress's motif in the shoe.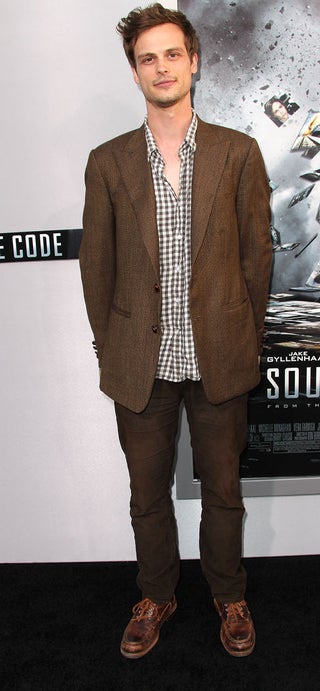 S
Some people — by which I mean my friend Bevin S. — are somewhat obsessed with Matthew Gray Gubler, specifically his turn on
Criminal Minds
. I will say, the man's rocking J. Crew Men's Store chic.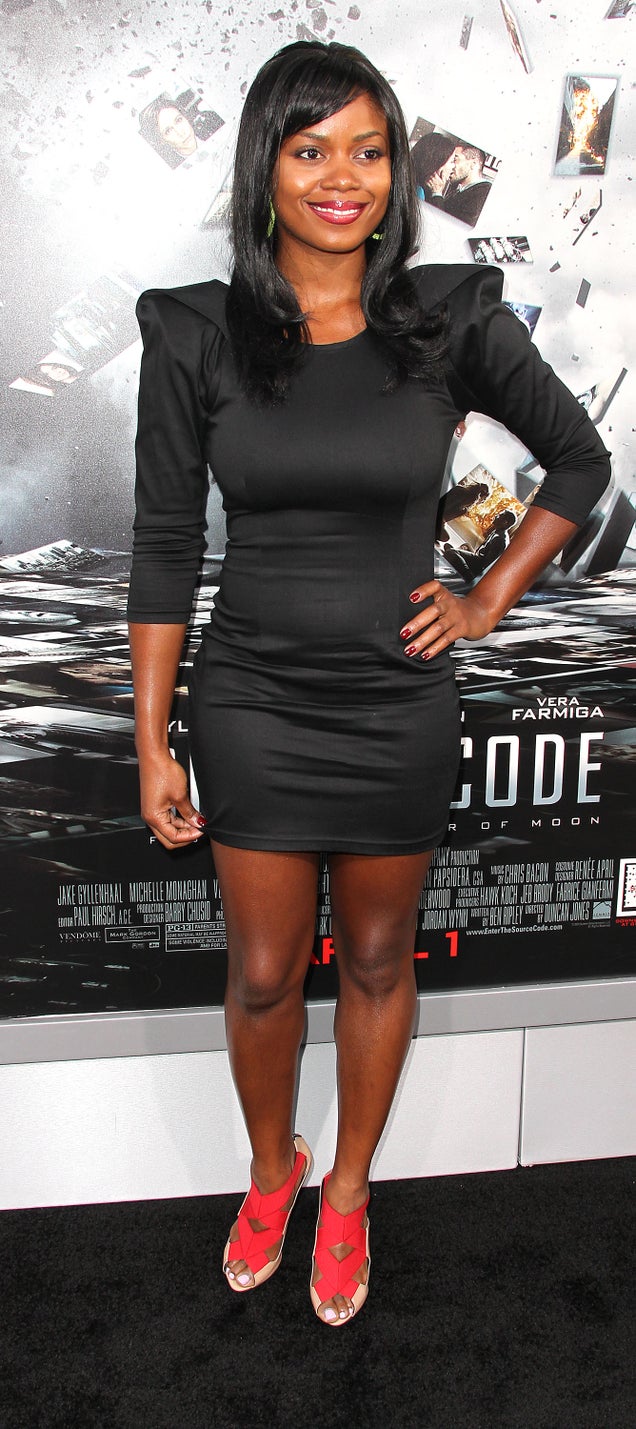 S
Serena Reeder rocks the last gap of this aggressively retro-future silhouette. Great for taking flight, if not sitting.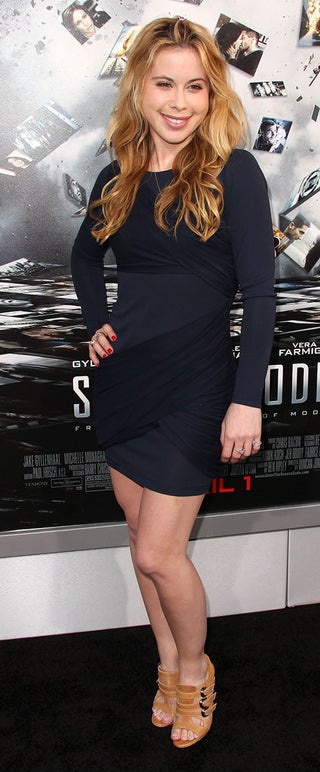 S
Tara Lapinski in the new kinder, gentler bandage.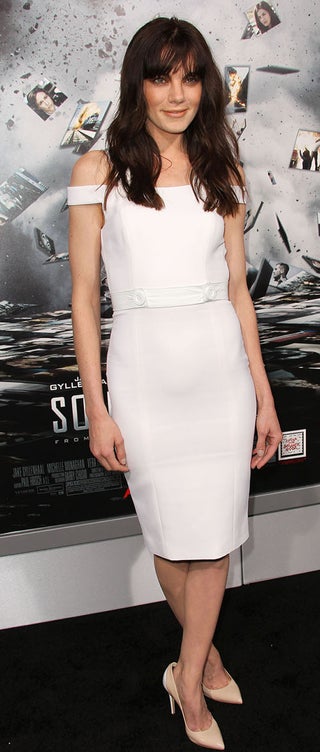 S
Michelle Monaghan balances unusually dramatic makeup with pretty minimalism.