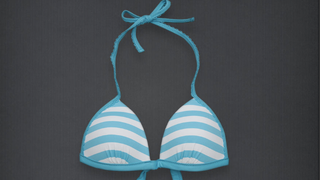 Swimsuit season is just around the corner and Abercrombie & Fitch: Kids knows exactly what you've been looking for and is more than happy to provide you with it:
A padded bikini "push-up" bra for your second grade daughter.
This is by no means the first time the brand has come under fire for questionable merchandise. A&F stores have long been a source of controversy for everything from 2002's racist t-shirt recall to pumping their stores full of environmentally hazardous cologne.