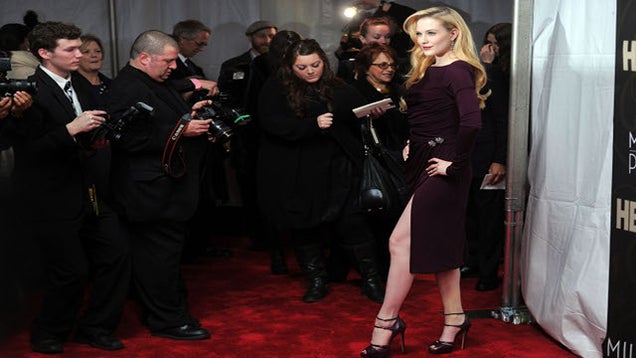 It's only fitting that the redux of the classic soapster Mildred Pierce should bring out Golden Age-level glam. And did it ever!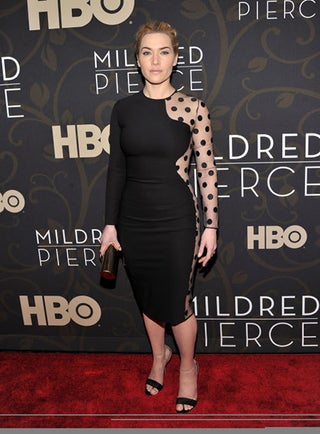 S
Kate Winslet is definitely skewing thematically retro in this Stella McCartney, which is fun, but then, they made dubious clothes 60 years ago, too...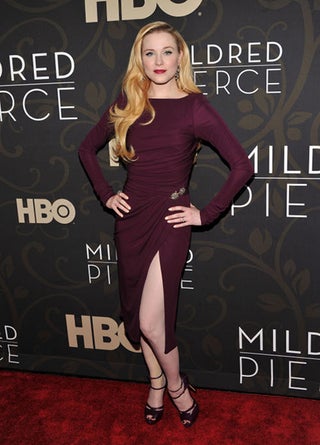 S
Evan Rachel Wood embodies the film noir femme fatale in this all-stops-out plum wiggle dress.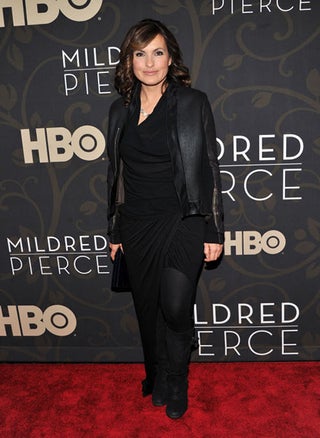 S
"Hollywood Royalty" is a deeply asinine expression, but I'm just saying, when Jayne Mansfield's your mother, there's glamour in the genes.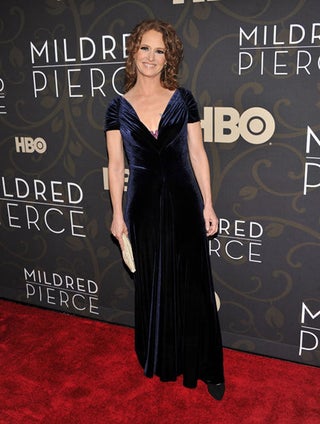 S
Melissa Leo opts for pure drama.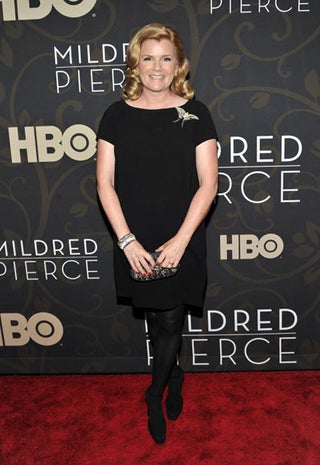 S
A retro-perfect coif from Mare Winningham. Seriously, did they all plan this, or was it just in the air?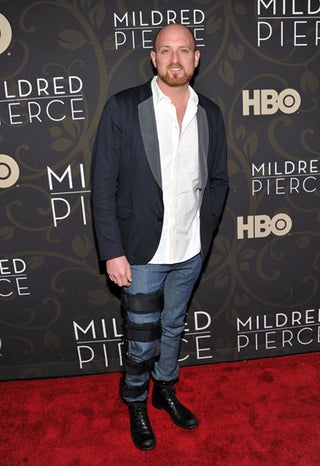 S
See, I just assumed Michael Sucsy was wearing a leg brace for some ailment...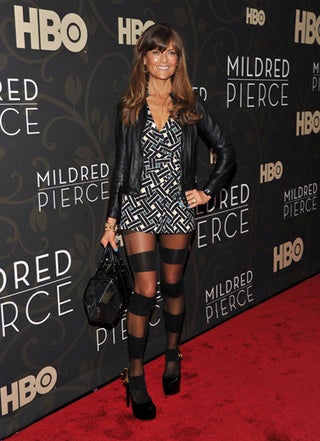 S
Then I saw Ruthie Davis, and now I'm not sure.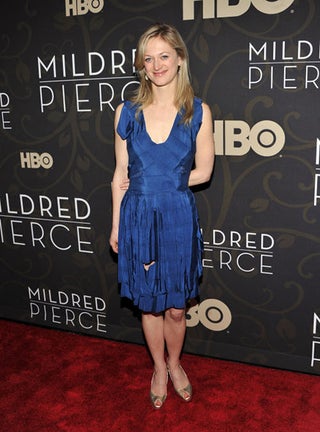 S
Just as with Marin Ireland — tear or "slit?"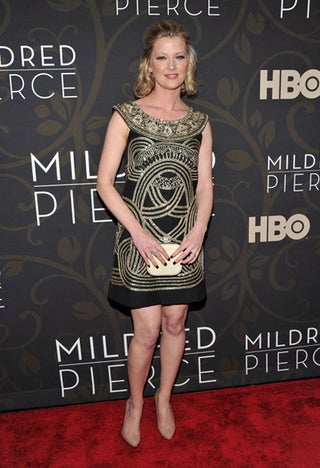 S
Gretchen Mol breaks ranks to go aggressively Art Nouveau.