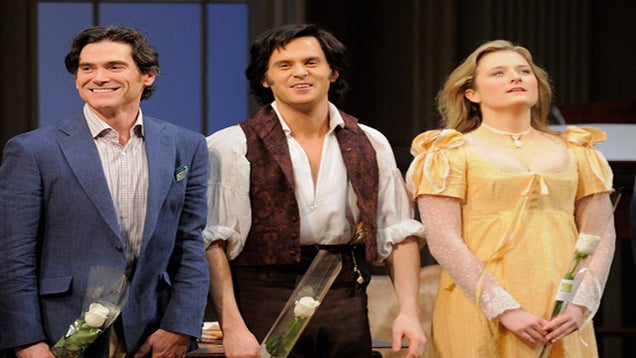 One thing that's so fun about a theatrical red carpet like last night's Arcadia is that people don't use stylists: it's just pure individual style — and the occasional fumble — on people's own terms.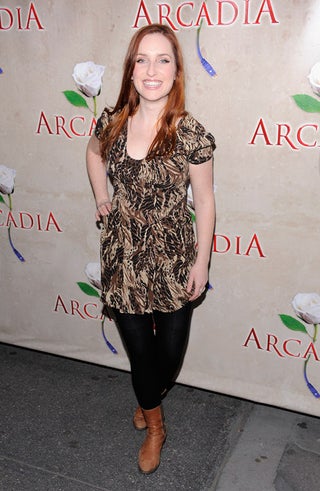 S
Zoe Lister-Jones reps for downtown mufti.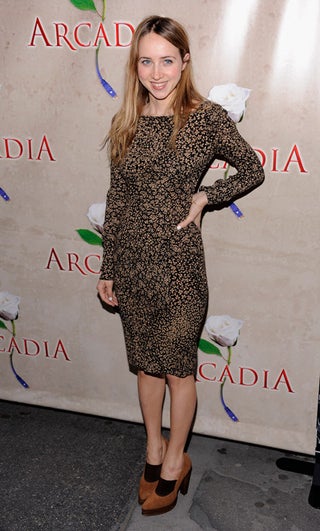 S
Zoe Kazan also opts for understated cool.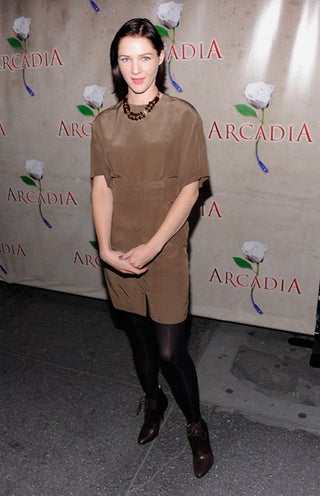 S
The palette was definitely muted. Exhibit C? Jessica Collins.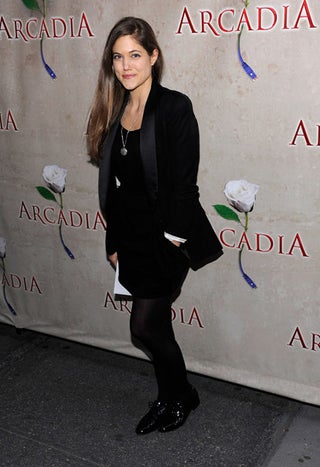 S
Charity Wakefield fait le smoking.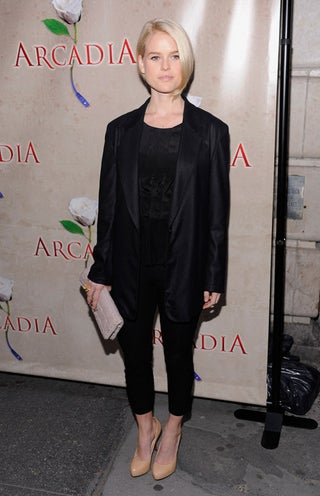 S
Ditto Alice Eve, who actually — if inadvertently — matches hair to shoes.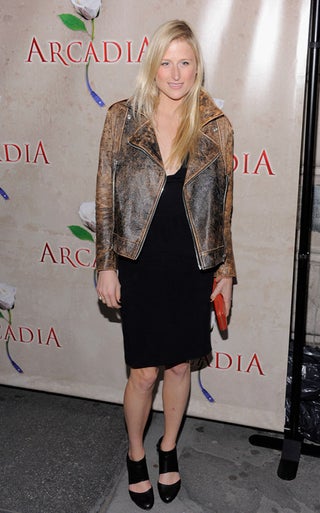 S
The operative ethos was, like Mamie Gummer, not trying too hard.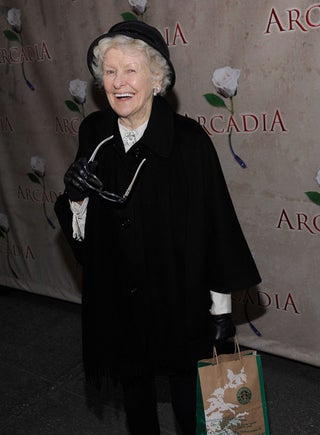 S
Elaine Stritch, a woman who clearly doesn't give a toss, wants a piece of pumpkin bread.