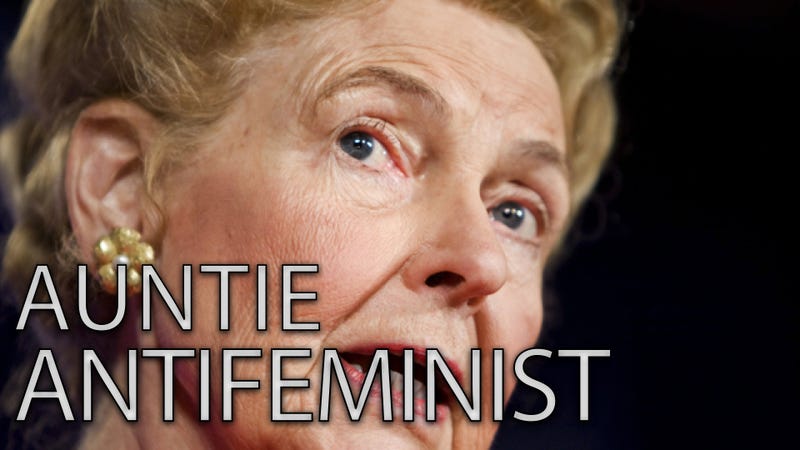 Former teacher and current socioeconomic expert Suzanne Venker has teamed up with her aunt — none other than Phyllis Schlafly — to explain to everyone how feminists rule the world and are totally fucking it up. She recently promoted her upcoming book took up the cause of truth via an interview with BU Today, a publication out of her alma mater. Below, some choice quotes.
On her audience
The biggest focus is on young women in their 20s and 30s, which doesn't mean that women in their 40s can't get a tremendous amount out of it, or everybody, male and female, 18 to 50. But the younger age group isn't getting an alternative perspective on these issues; that really is the kicker. Where are women going to get this information?
Surely not from their elected officials or from columnists for major newspapers.