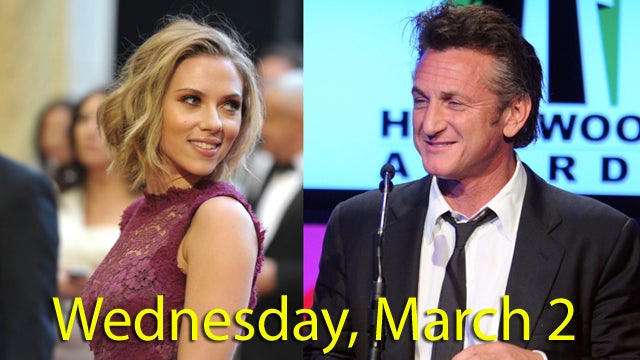 Shortly after
Scarlett Johansson
was spotted putting her foot in "friend"
Sean Penn
's lap during lunch, the two took a private jet from Van Nuys to Cabo San Lucas. They had dinner together in Mexico, then flew back to L.A. today. ScarJo's rep recently denied that they were dating, and both reps have declined to comment on their Mexican rendez-vous. Fun fact: When the world was introduced to Jeff Spicoli, Scarlett hadn't been born yet. [
People
]
---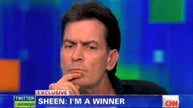 Yesterday
Charlie Sheen
lost custody of his twins after
Brooke Mueller
told a judge that he threatened to stick a penknife in her eye and said, "I will cut your head off, put it in a box and send it to your mom." [
TMZ
]
TMZ has a copy of
Brooke
's restraining order against
Charlie
, natch. Brooke also says Charlie told her to give back his $20,000 per month child support payments because he needed, "untraceable cash to knock off a few people because the people I hate violently are going to get severely punished." [
TMZ
]
Brooke
also submitted as evidence a text message in which
Charlie
allegedly writes, "I must execute mark b like the stoopid jew pig that he is." [
Radar
]
Charlie
says he doesn't know where
Brooke
took the kids and, "I'm going crazy. I have to find my children." [
TMZ
]
An insider says the kids are in, "A really sad situation ...
Brooke
is just as bad as
Charlie
." [
Us
]
Charlie
claims
Brooke
was kicked off his vacation when he and his "goddesses" discovered that she had cocaine and drug paraphernalia in her bathroom. They're all about clean living, so Brooke had to go. [
Radar
]
---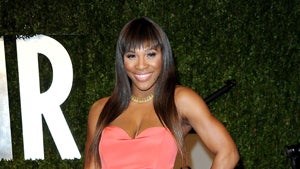 Serena Williams
suffered a pulmonary embolism last week, according to her rep. Yesterday she was rushed to the hospital for a hematoma she suffered as a result of treatment. "Doctors are continuing to monitor her situation closely to avoid additional complications," says the rep. [
TMZ
]
---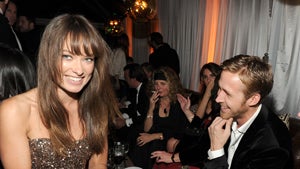 Olivia Wilde
and
Ryan Gosling
are dating. Their relationship is severely at risk for pretty overload. [
People
]
---