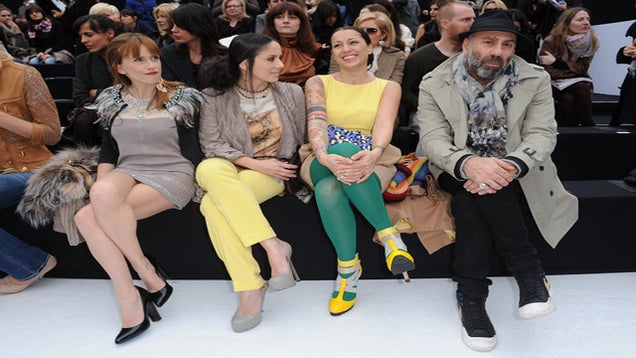 Everyone knows that at Fashion Week, half the action's off-runway in the front row. And in Milan, that's doubly true.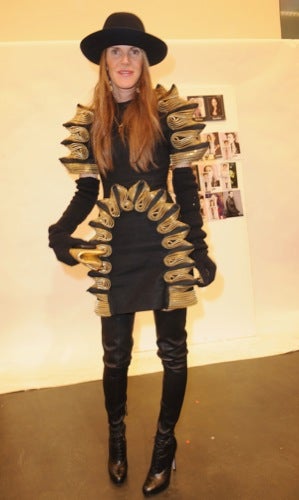 Let's start off with a, ahem, bang.
Anna Dello Russo
, at Iceberg, is ready for a return to Oz.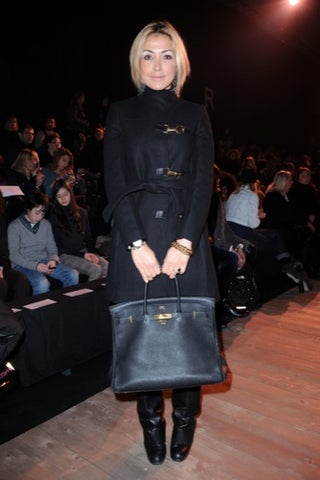 S
Francesca Senette
, meanwhile, goes for classic Italian luxe.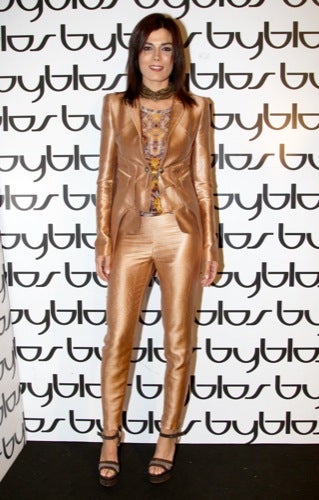 Valeria Solarino
, at Byblos, takes "metallics" to its inevitable and horrifying conclusion.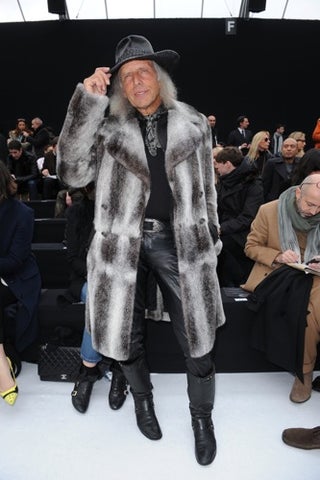 S
This gentleman is
James Goldstein
. I'd say something about the fur trend, but I'm guessing this isn't a one-time look. This right here represents either the glory or tragedy of Fashion Week.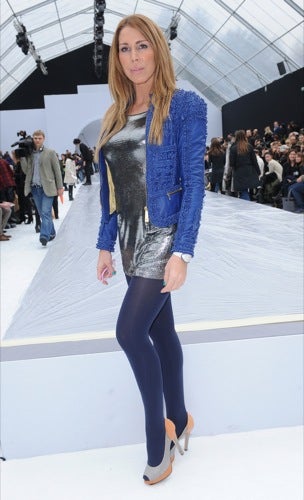 Guendalina Canessa
at — surprise, surprise — Cavalli.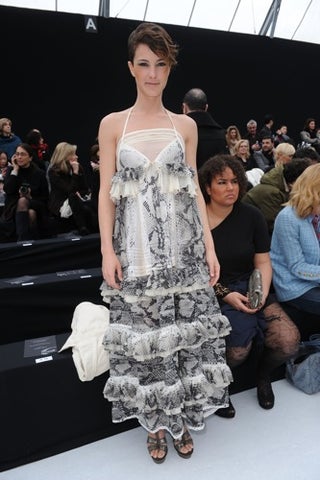 S
Cavalli likes his snakeskin. And his ruffles. And his — or your — boobs. Perhaps it's no shock that all three should merge on
Chiara Tortorella
.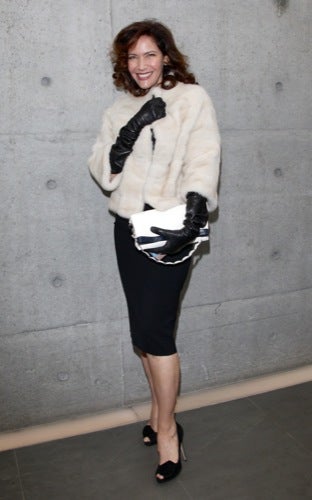 Melba Ruffo
, straight off of a Fellini set at Armani.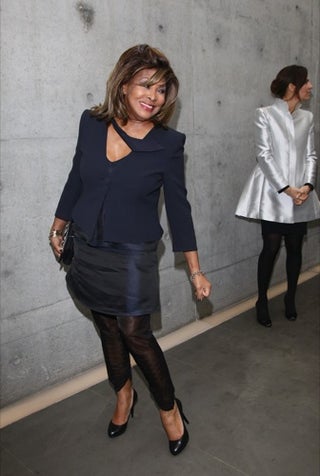 S
Why yes, that is
Tina Turner
totally rocking it at Armani!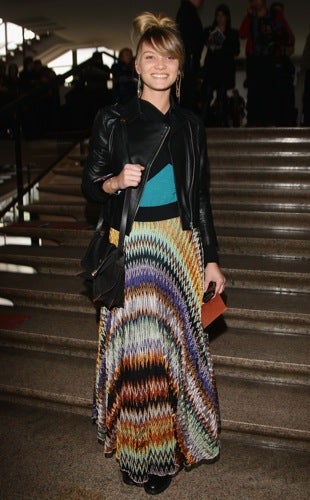 Fiammetta Cicogna
shows off Missoni's latest — a flower-child spin on the classic.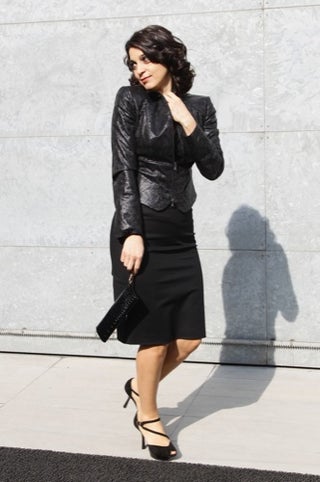 S
Donatella Finocchiaro
in Emporio Armani — Milan all the way.