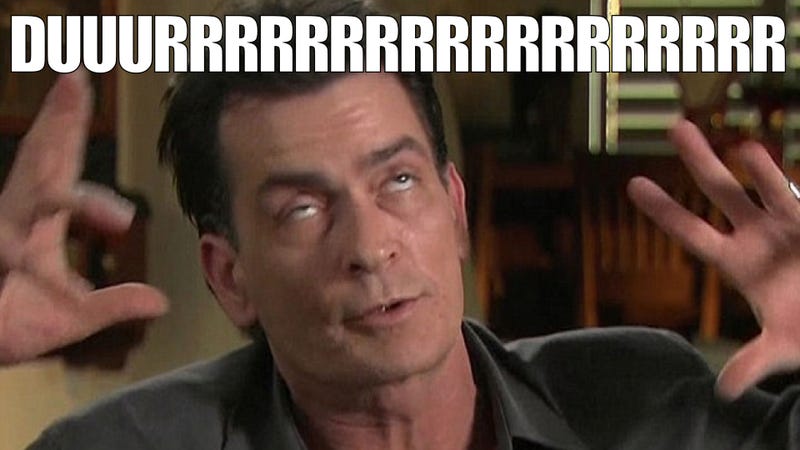 If you haven't been in a deep coma for the past 48 hours, you're probably aware of this Charlie Sheen fellow. He's been saying the darndest things! He's (coked?) out of his mind! And we're all watching it live online.
Charlie Sheen has, like very few others in internet history, grabbed an immense amount of attention in jarringly little time. The last person to dominate the web's astonishingly miniscule attention span, and to so completely command it, was probably Kanye West, whose Twitter follies were the toast of the summer.
But Charlie Sheen isn't Kanye West. Whereas the latter won us over with accounts of sleeping on piles of golden robot models and building spaceships out of mink fur (or whatever), Sheen is simply highly unbalanced. Kanye is "crazy"—he says wacky things! He has emotional outbursts! He rants with caps lock on! But Kanye is cunning—he's a brilliant artist who just loves to talk about himself. Kanye created the most deservedly critically-worshipped album in recent memory last year, with the help of his ego supernova internet presence. Sheen starred in Two and a Half Men. Now he doesn't. And he's upset about this fact—upset, and, as mentioned, quite clearly sick in the head.