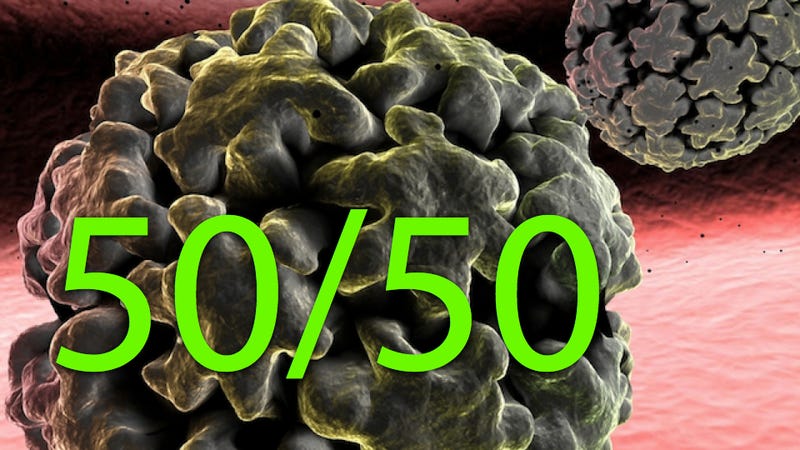 A new study of 1,100 men in the U.S., Brazil, and Mexico found that half were infected with HPV, which is quickly being seen as evidence that boys should be vaccinated with Gardasil.
The men were ages 18 to 70. Anna Giuliano of the H Lee Moffitt Cancer Center and Research Institute in Tampa, Florida told Reuters that the human papilloma virus differs in men from women:
"What is different is men seem to have high prevalence of genital HPV infections throughout their lifespans." She said it appears that women are better able to clear an HPV infection, especially as they age, but men do not appear to have this same ability.
The Gardasil vaccine has been recommended for women under 26 to lower the risk of cervical cancer, which can be caused by some strains of HPV. Other strains have been linked to cancer in the anus, penis, head, neck, and throat. Dr. Anne Szarewski of the Wolfson Institute of Preventive Medicine in London said of the study, "It must surely strengthen the argument for vaccination of men, both for their own protection, and that of their partners."