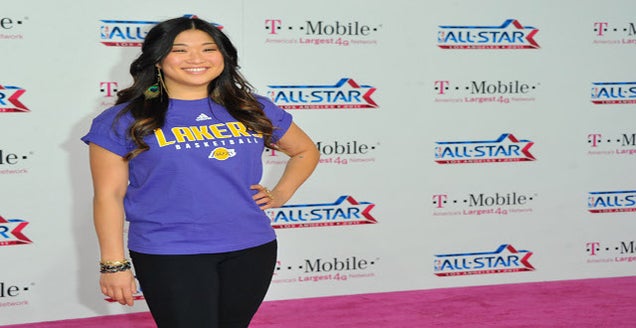 What event could bring together Steven Tyler, Ellen Pompeo, Jenna Ushkowitz, Dustin Hoffman and Ciara? Why, the 2011 NBA All-Star Game — a master-class in magenta-carpet style.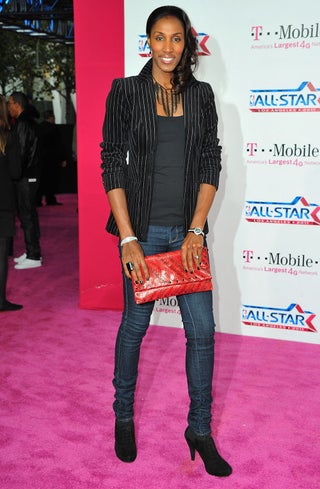 S
It's always interesting to see what the unofficial dress code for an event like this is. Clearly, when in doubt you go with jeans and a top — and do whatever
Lisa Leslie
's doing.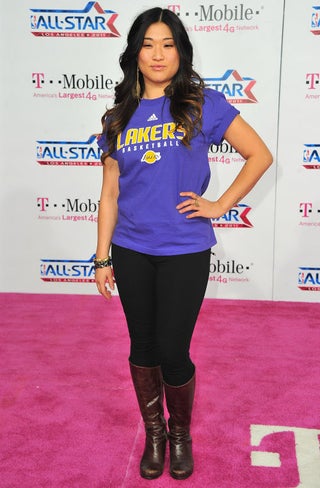 S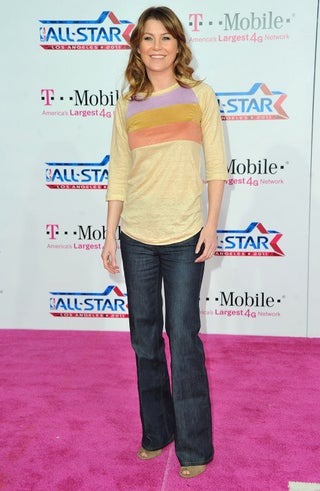 S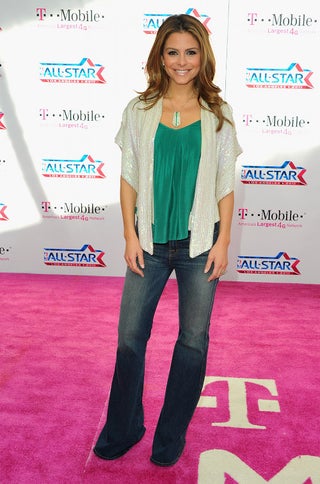 S
Maria Menounos
goes for unstudied casual glam that's clearly totally studied...the Hollywood paradox!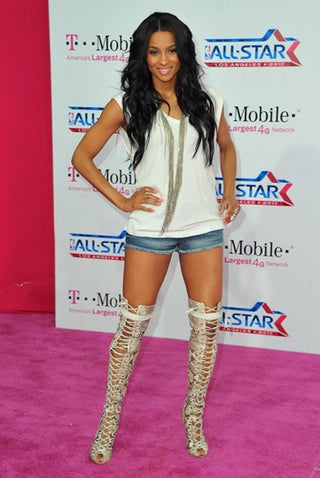 S
I like to think these are the shoes Ciara just had by the door and threw on to go out.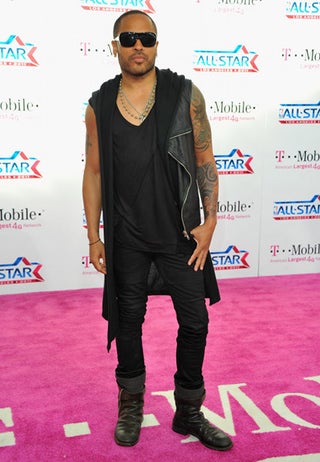 S
Yes, this is what Lenny Kravitz wears to a basketball game. Shades and Rick Owens.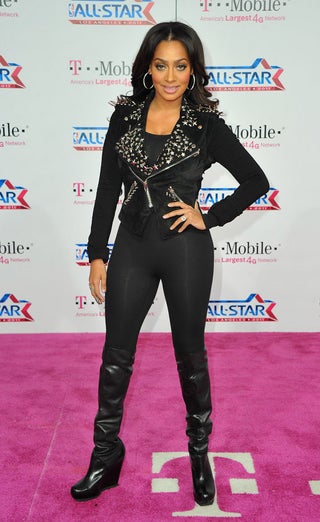 S
"Tell me about it, Stud."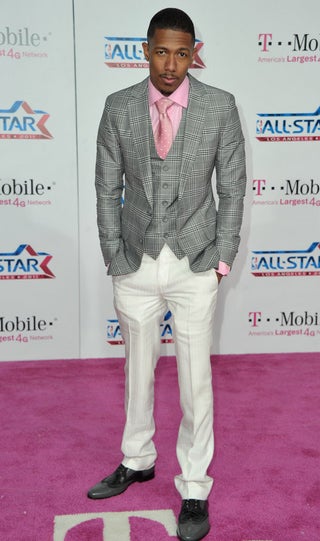 S
I am really into how overdressed Nick Cannon is...he makes everyone else look too casual!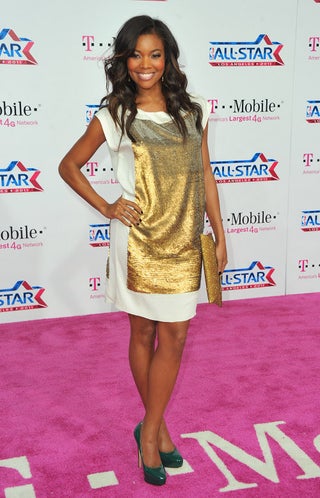 S
Ditto Gabrielle Union.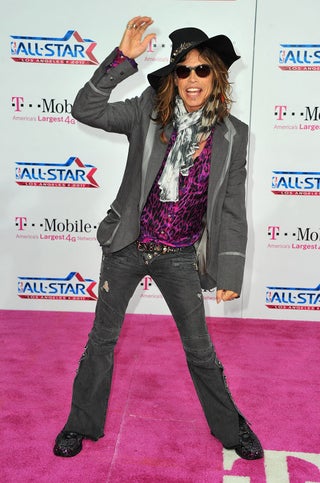 S
Isn't Steven Tyler sick of courting "Dude Looks Like A Lady" comments? Guess not.