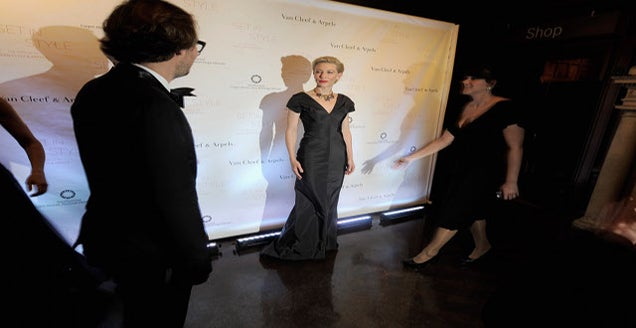 Another day, another red carpet on which Cate Blanchett looks fabulous. In fact, the shocks at "Set In Style: The Jewelry Of Van Cleef & Arpels" Opening Gala came from quite another quarter: the weirdly awful duds sported by some of the other bold-face guests.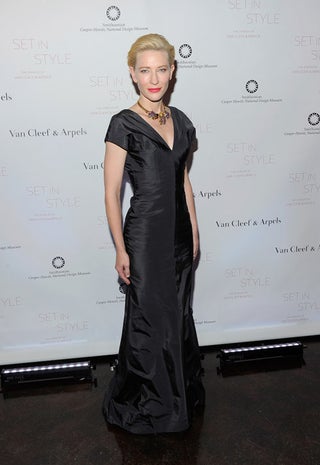 S
Elegance, thy name is Blanchett. Balenciaga's in there too, though.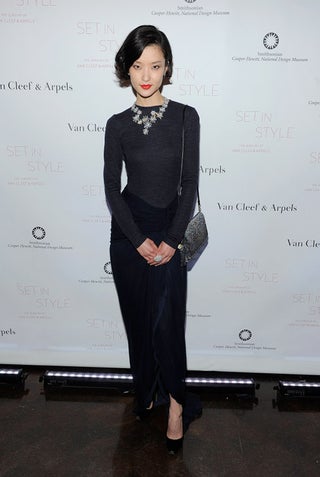 S
A lot of these women possess a skill most of us will never need: dressing to show off diamonds. Exhibit A:
Du Juan
.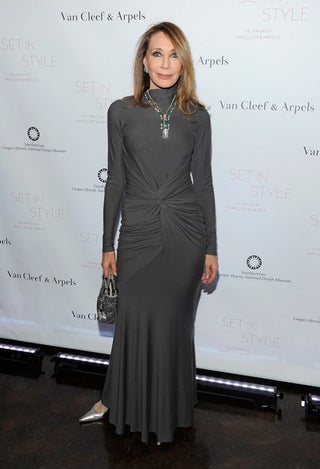 S
The ever-chic
Marisa Berenson
.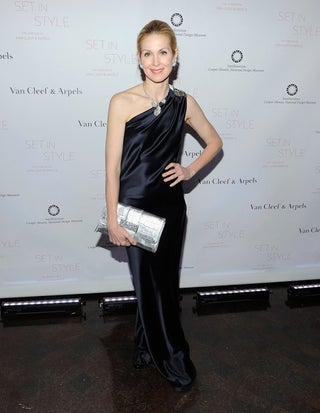 S
Kelly Rutherford
, worthy of a Van der Woodsen.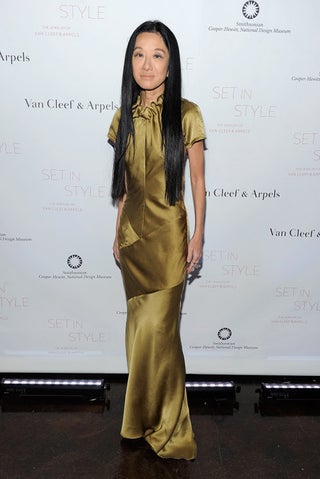 S
Meanwhile,
Vera Wang
lets her gown do the shining — and get used to metallics, they're gonna be Big for a while.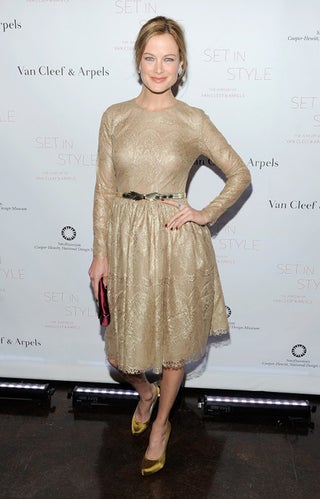 S
Carolyn Murphy
.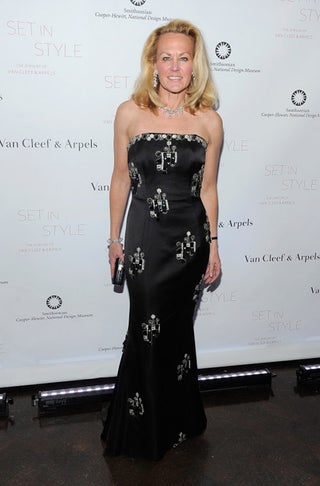 S
Muffie Potter Aston
, meanwhile, actually
dresses to match her bling
. Not to mention her name.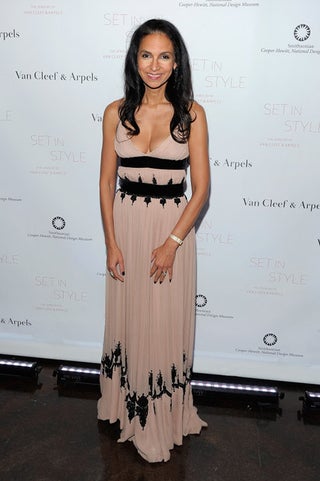 S
Susan Fales-Hill
.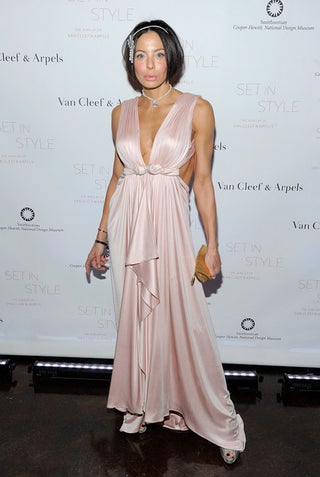 S
Then things got...unfortunate.
Lisa Marie Falcone
was going for Old Hollywood...but the effect is more old Roman blind.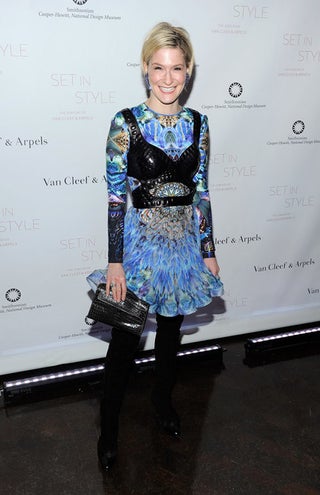 S
Julie Macko
, meanwhile, is ready for a stint with the Na'vi.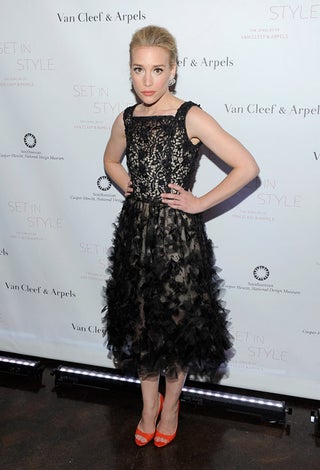 S
Piper Perabo
appears to be hiding behind the sinister haunted forest that is her incredibly busy frock.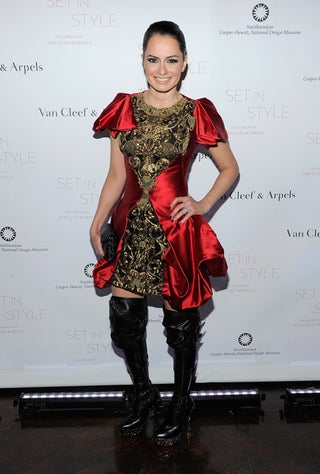 S
Dr. Lisa Airan
is a prominent dermatologist. None of which explains this. Could anything, save an unwise commitment to a highly experimental music video?