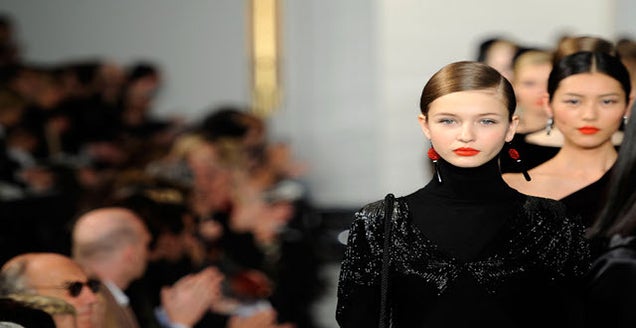 Ralph Lauren's show was like a 1930s movie: black and white and sleek all over!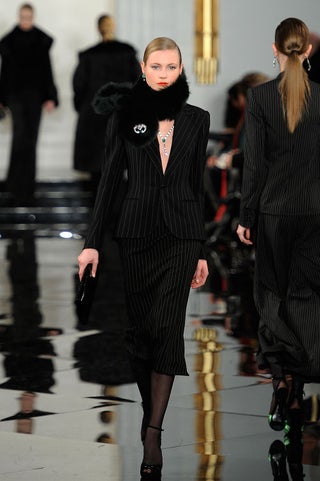 S
It didn't get much more glam than this! You could see Myrna Loy, Anna Mae Wong or Carole Lombard in any of these classics.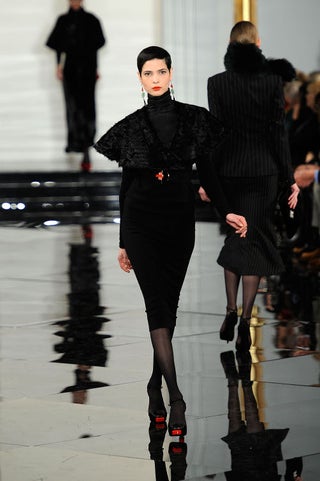 S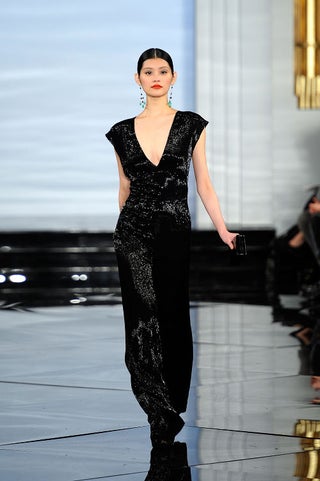 S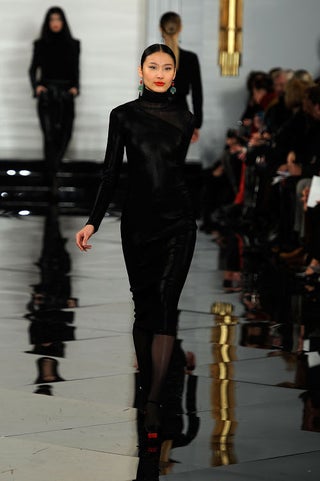 S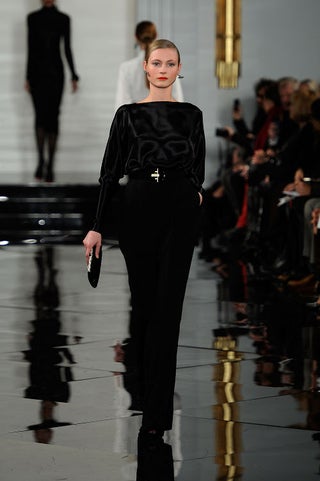 S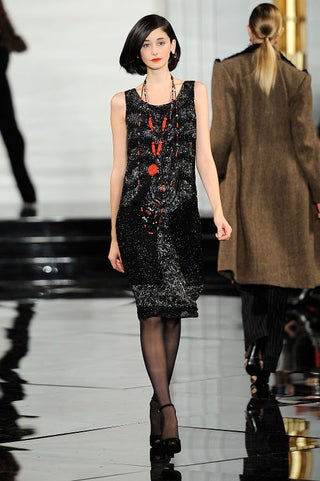 S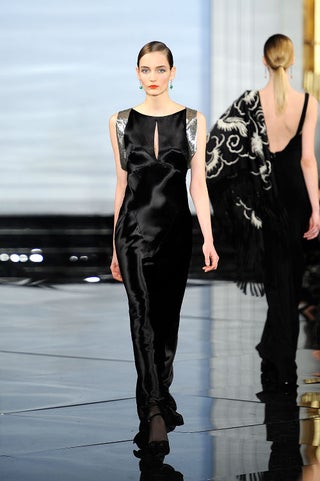 S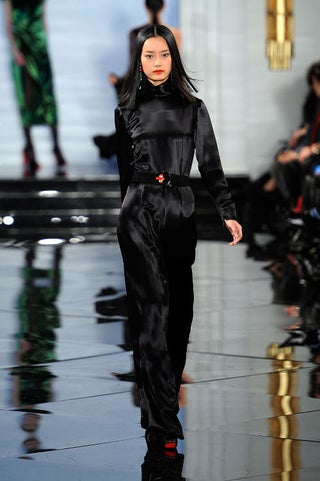 S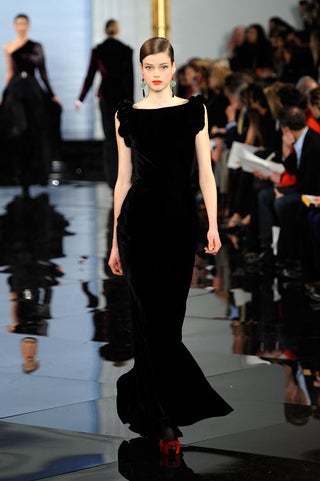 S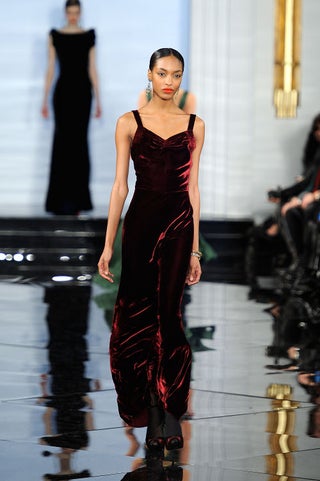 S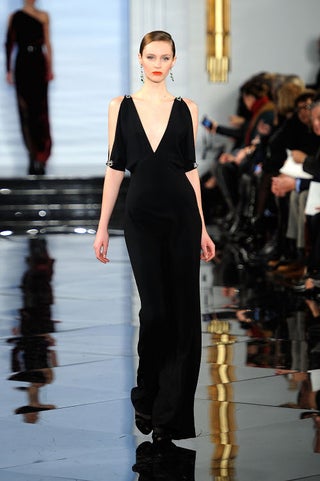 S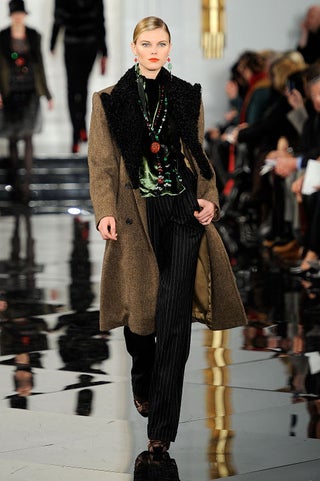 S
At other points, Lauren channeled straight-up Dietrich with his spins on menswear.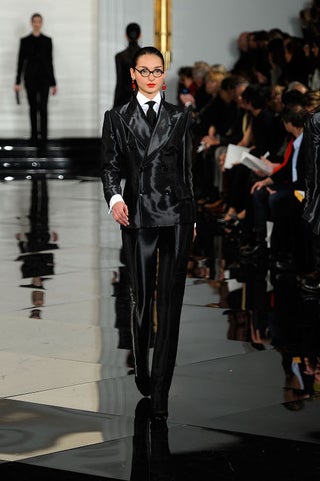 S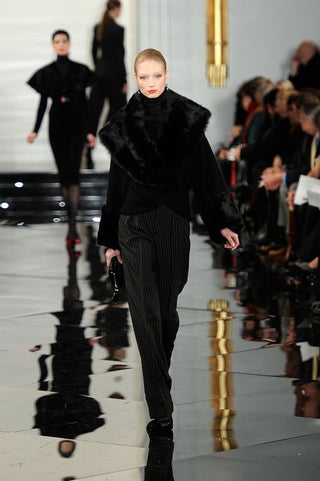 S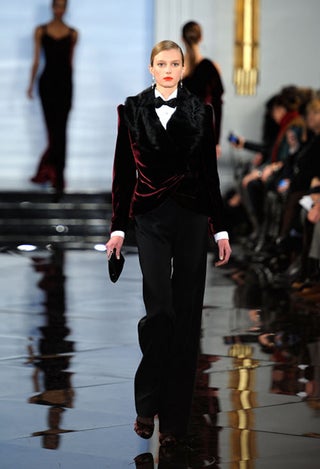 S