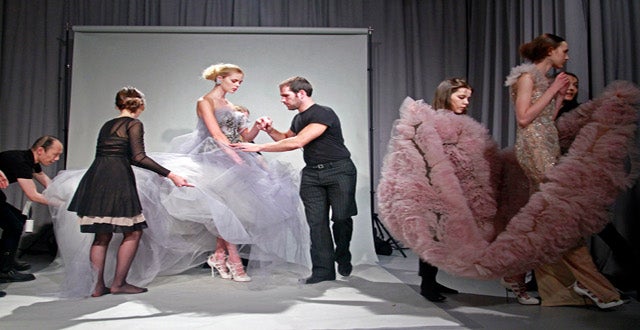 Marchesa's latest line was apparently inspired by Miss Havisham. We are always down for that, but given how many of the label's customers are bridal, isn't that kind of a bad omen? Anyhow, think plenty of tattered lace and you're on the right track!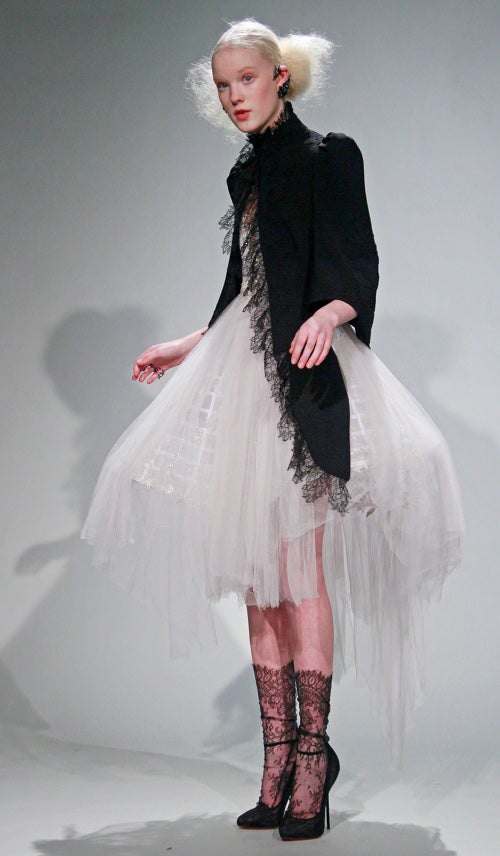 S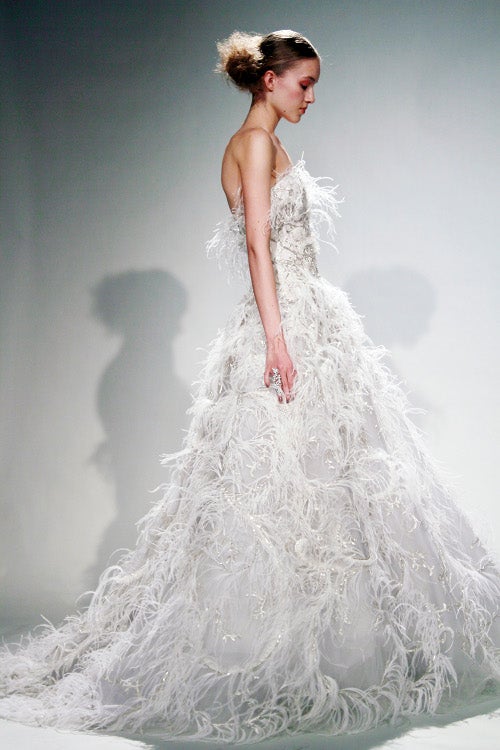 S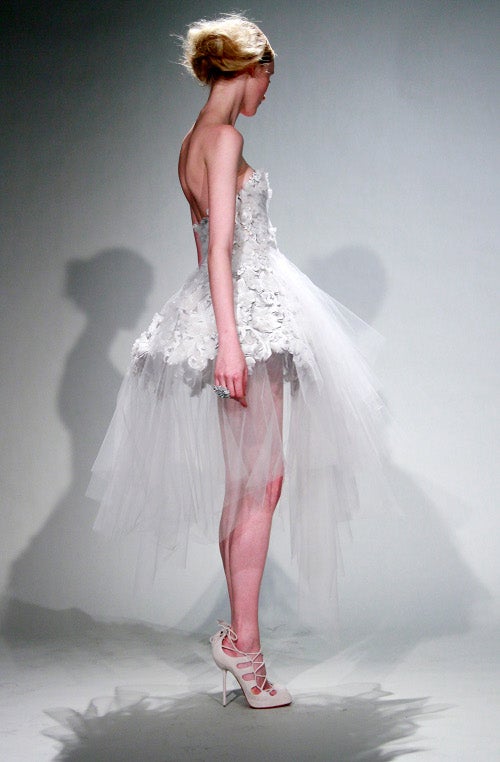 S
Naturally, there was a little light eccentricity.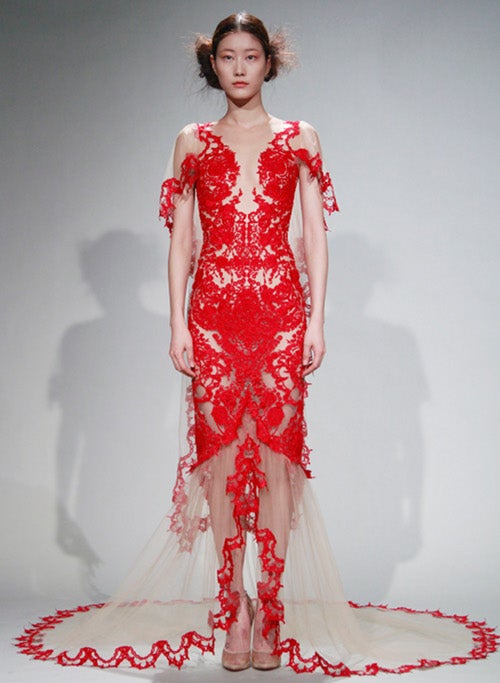 S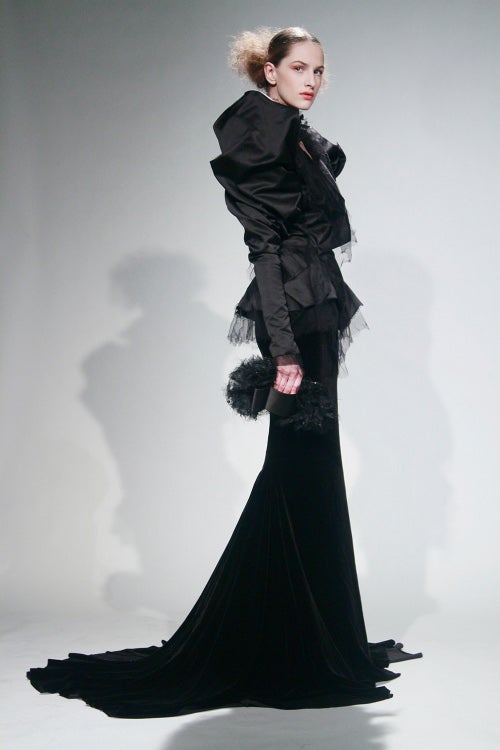 S
And nods to Victoriana!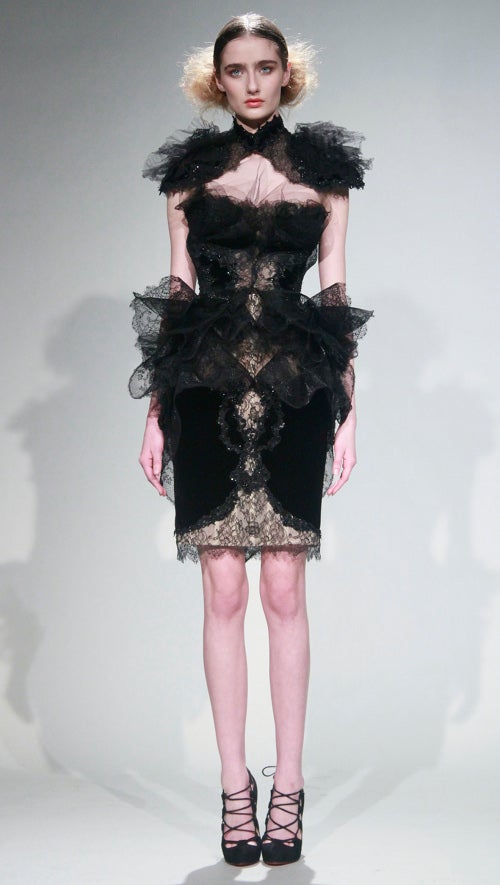 S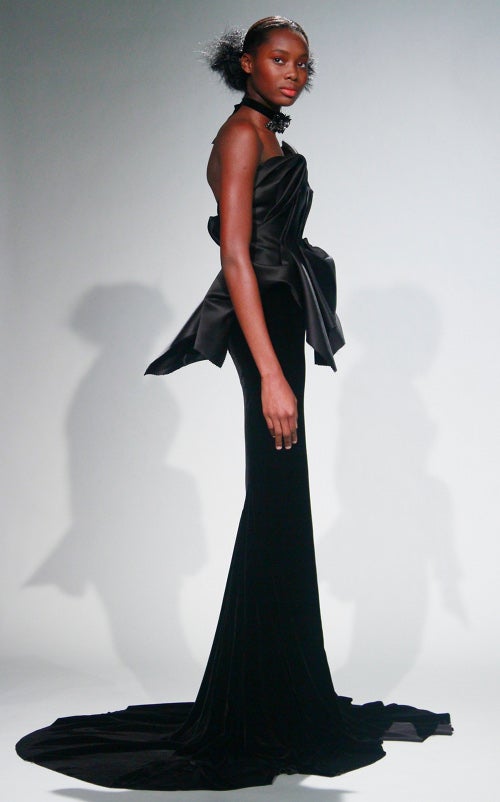 S