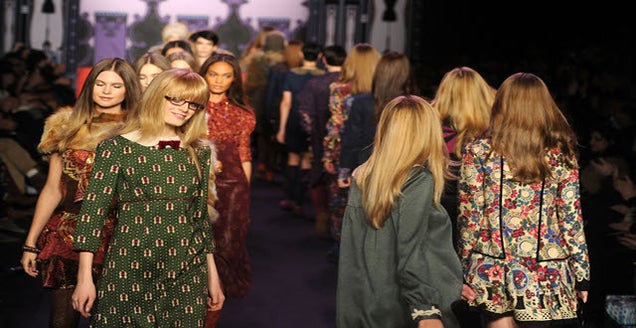 You know what you're getting from Anna Sui — grooviness, girliness, whimsy, purple — but that doesn't mean you aren't always glad to see it! And this show had even more oomph than usual, if that's possible. Two words: animal hoods.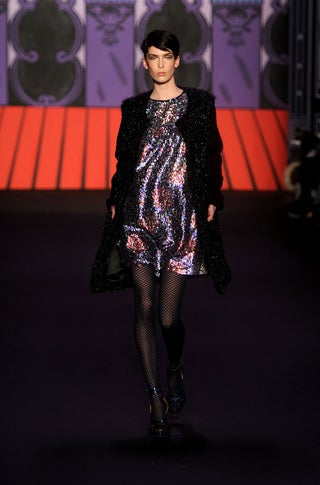 S
As usual, Sui's clothes were party-ready. Just check out the glowing metallics!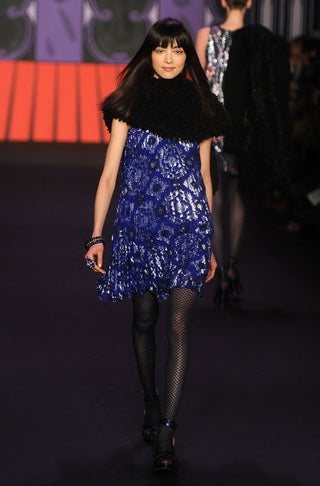 S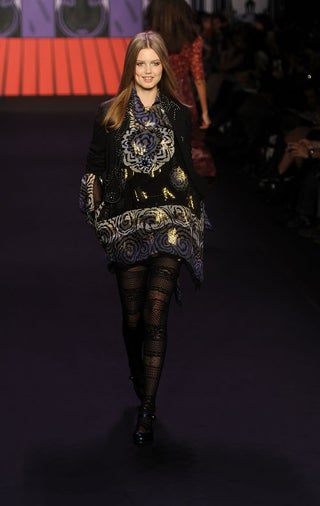 S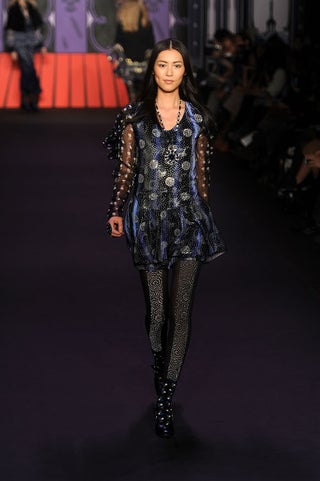 S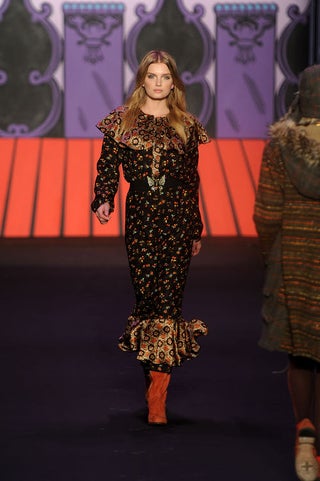 S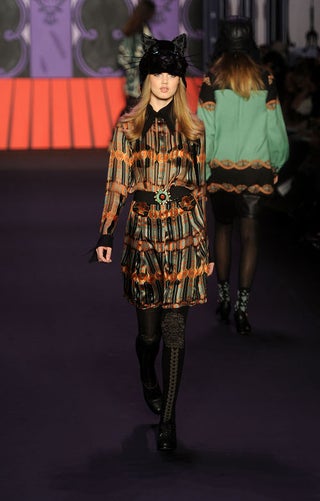 S
Harking back to prior collections, Sui splashed out on fun, large Art Nouveau motifs.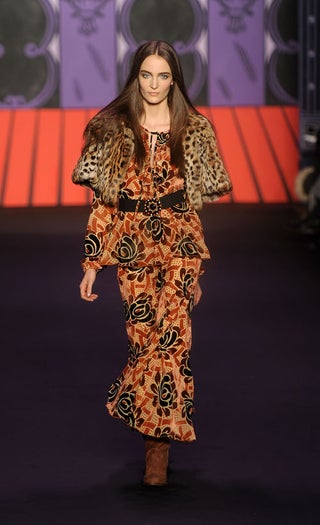 S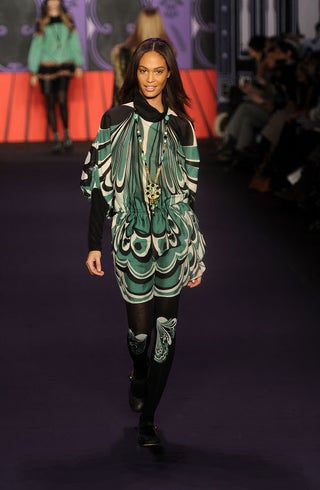 S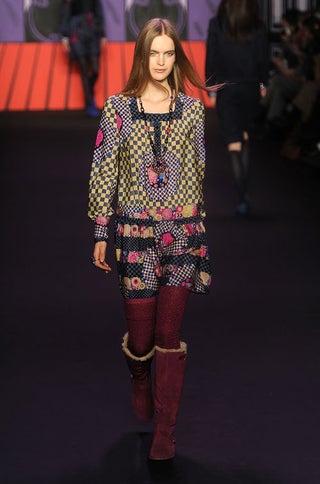 S
And yup, there were plenty of her signature babydolls on display, never fear.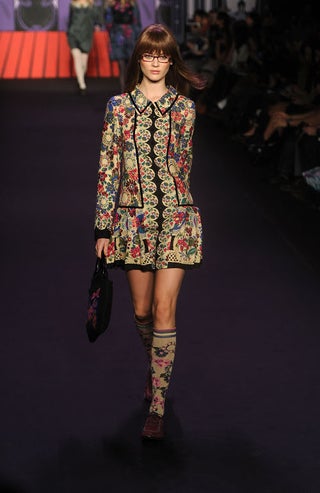 S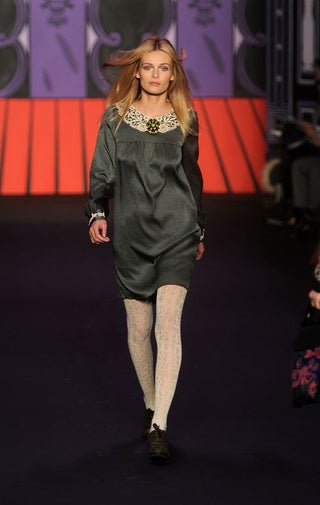 S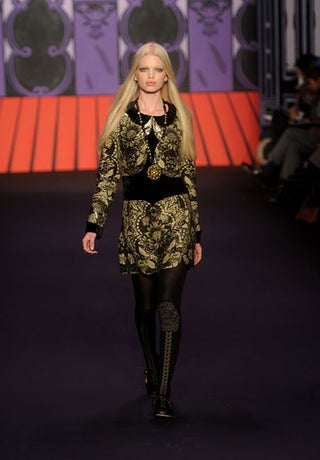 S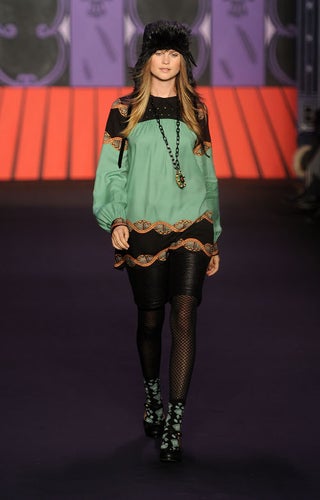 S
At other times, she used Russian motifs — 70's style.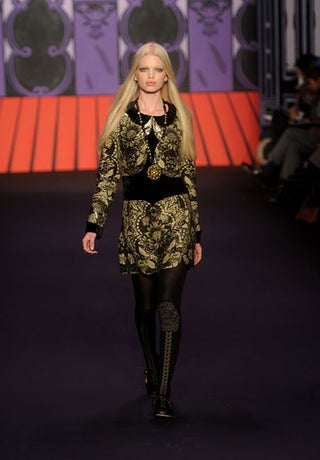 S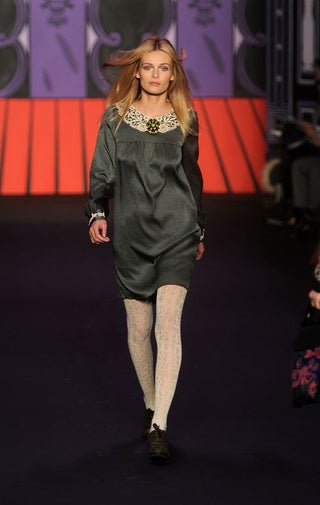 S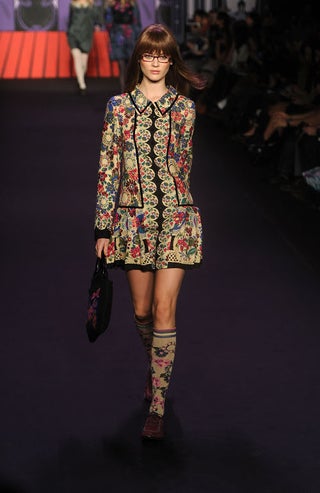 S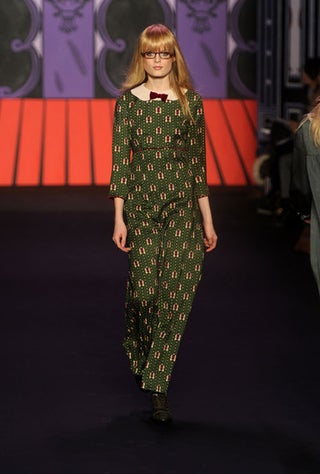 S
And speaking of 70s: Sui did not hold back. She managed to encompass 70s librarians and Penny Lane in one collection!
width="500" height="770" />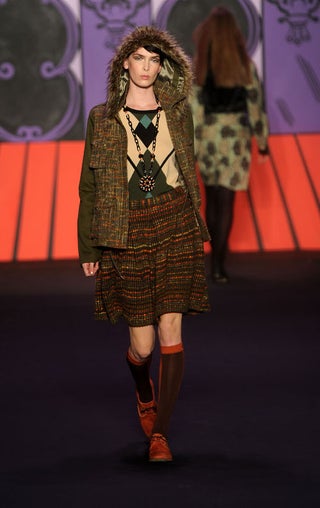 S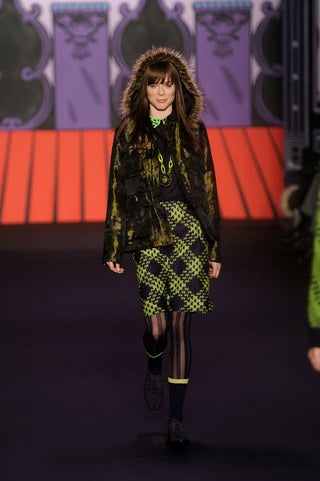 S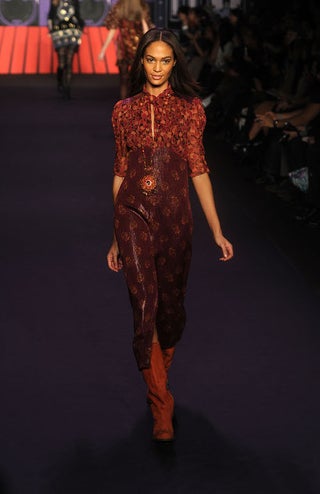 S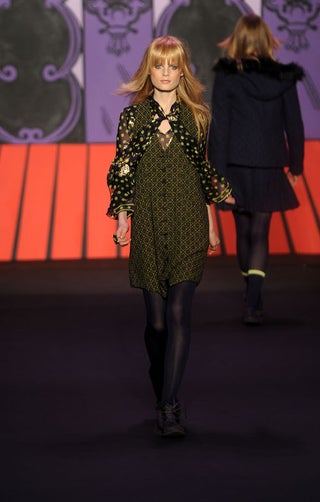 S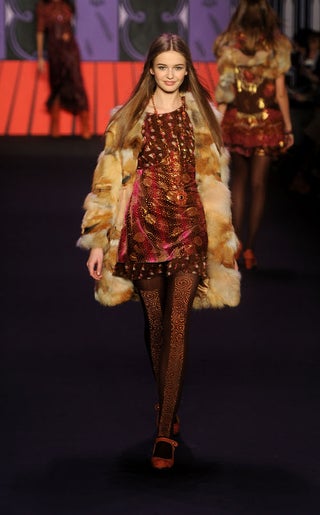 S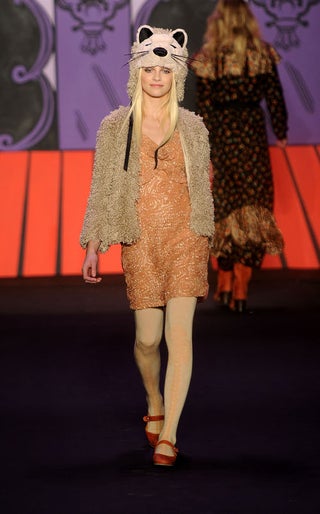 S
And did we mention the animal hoods?