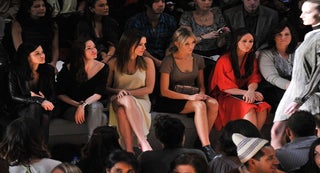 S
Menswear met romance met The Hobbit in Max Azria's utilitarian, earth-hued collection. Picture what Ripley might wear if she lived in 2011. And, you know, on Earth.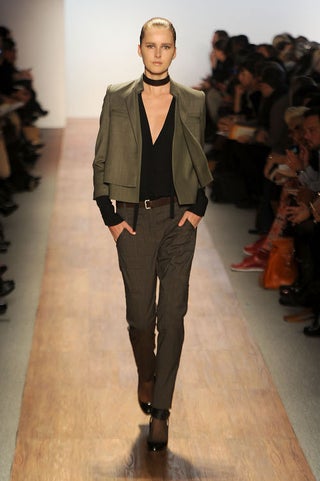 S
The tailored suiting and separates showed off the collection's focus on contrasts: hard and soft, businesslike and romantic, tough and ladylike. Human and ewok.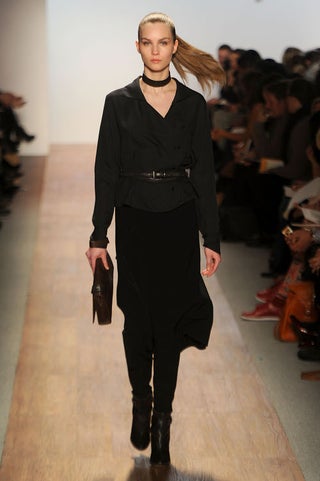 S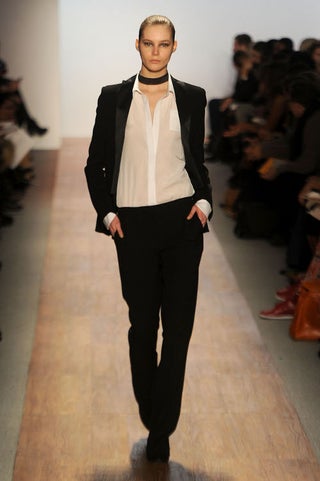 S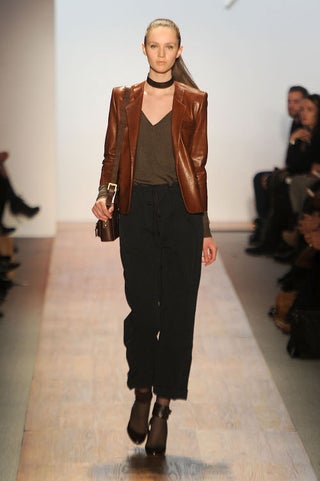 S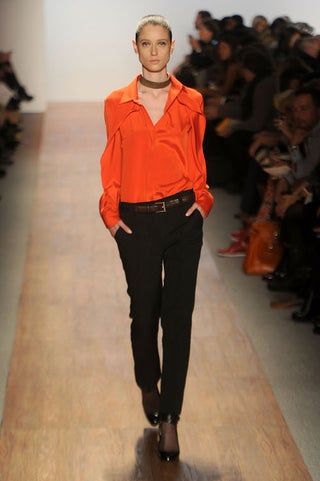 S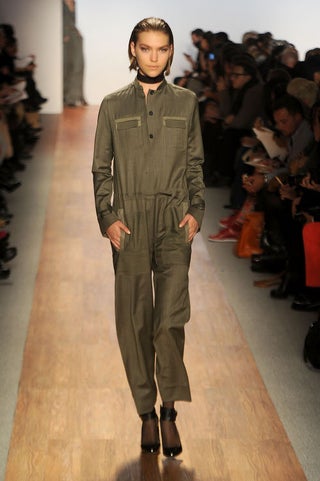 S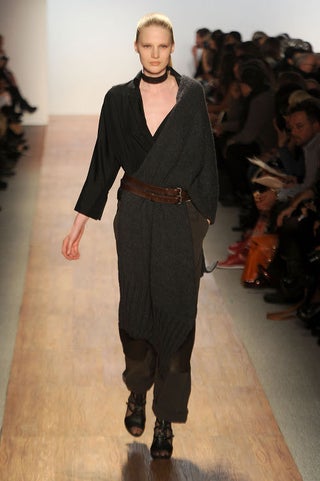 S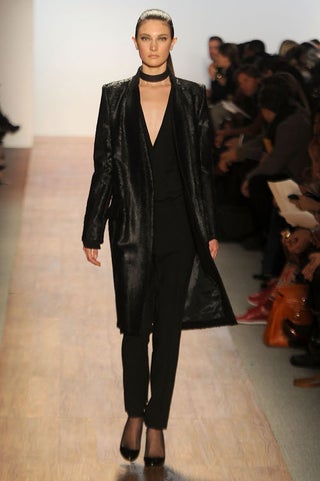 S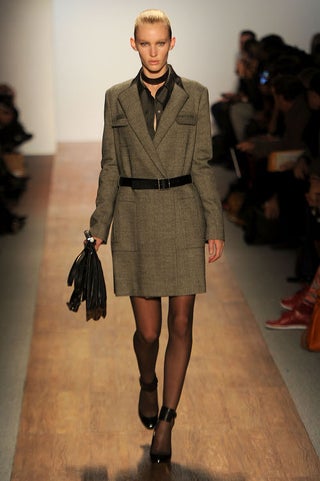 S
Characteristically, outerwear was alternately basic and dramatic.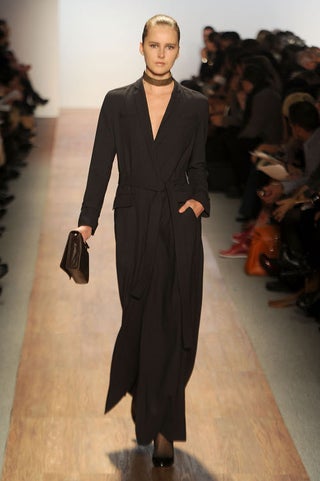 S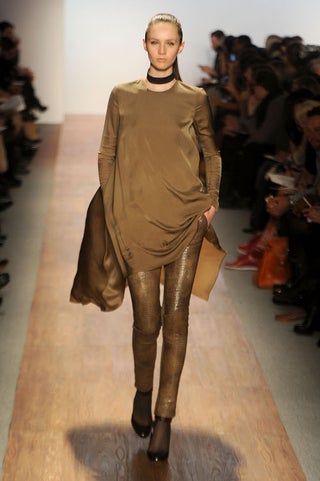 S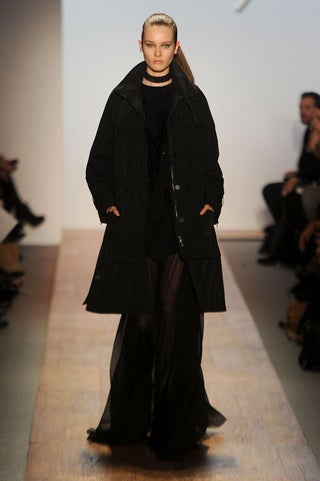 S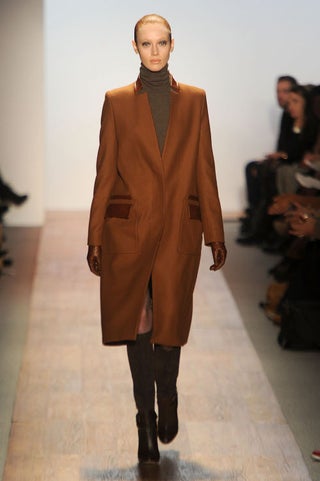 S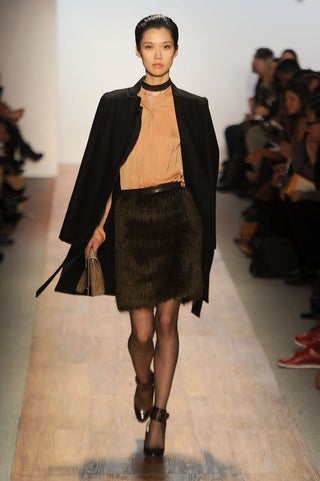 S
You name an animal epidermis, and chances are it was represented.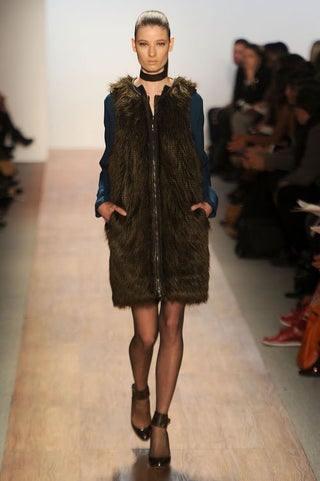 S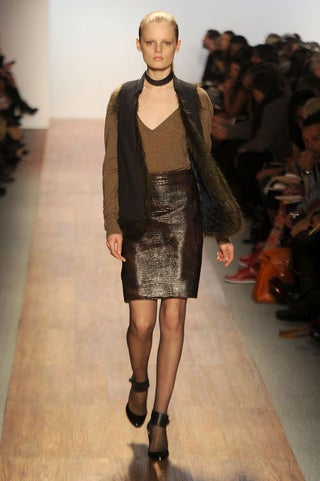 S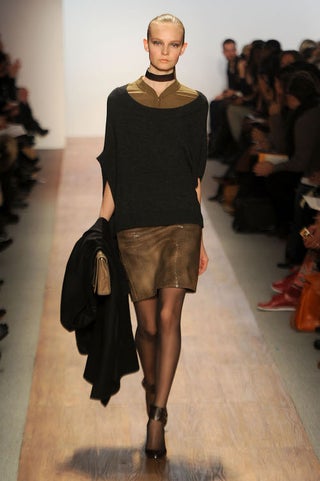 S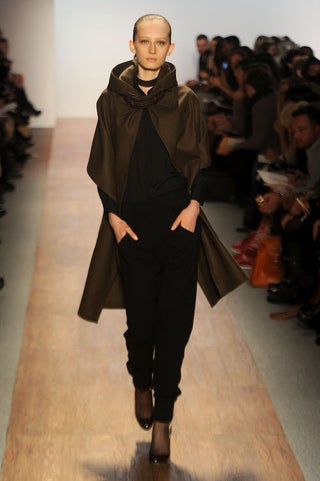 S
And let's not forget the capes! A swashbuckling touch for an urban warrior!