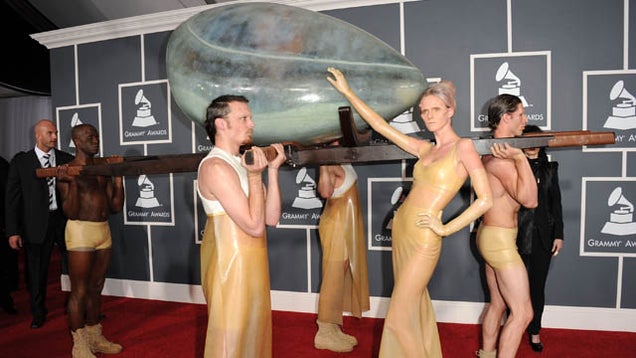 This year's Grammy red carpet was so weird — and so weirdly entertaining — that designations like "good" and "bad" almost seem arbitrary. You'll have to be the judge...although in the case of Nicole Kidman, I'm guessing we'll reach consensus...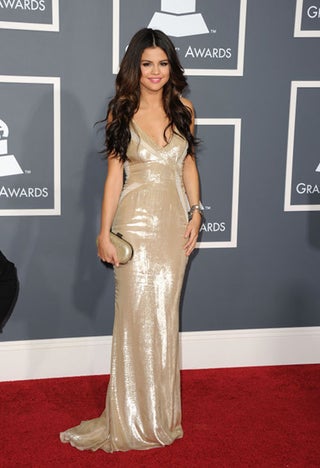 S
The Good: Don't worry: sparkle-motion was well-represented. Selena Gomez was grown-up glam incarnate.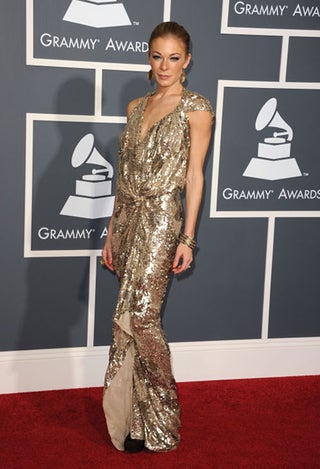 S
LeAnn Rimes
contrasted sparkle with drape.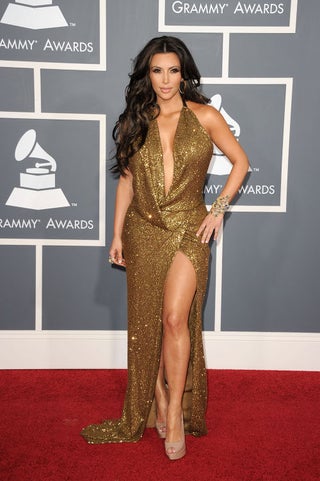 S
You know I love it when Kim goes pure bombshell.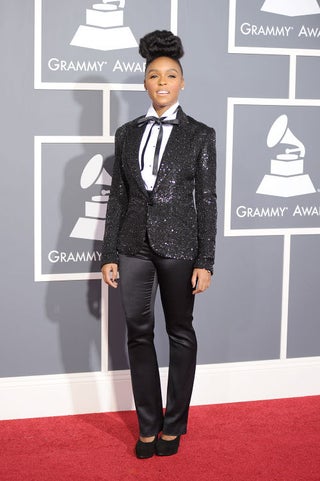 S
Janelle Monae
, red-carpet version.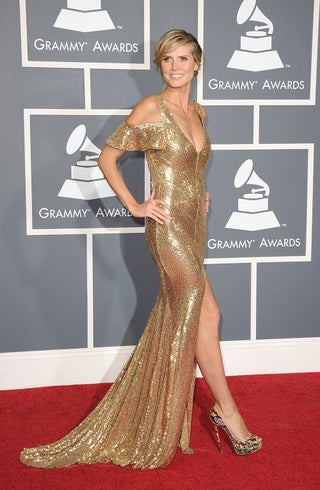 S
Heidi Klum
reps Old Hollywood.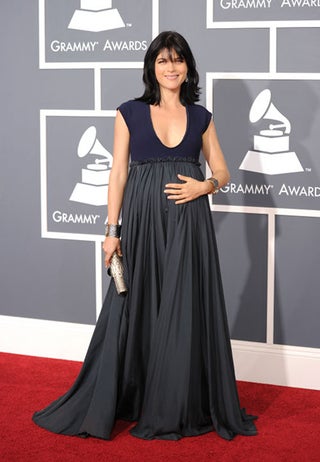 S
Selma Blair
continues the run of amazing maternity we've seen in 2011.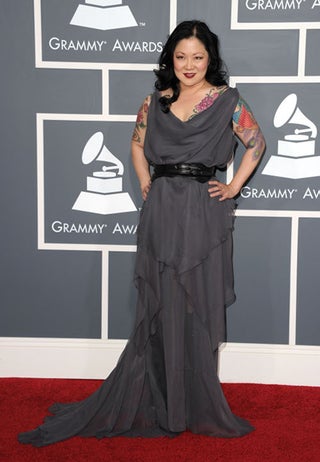 S
Loving how
Margaret Cho
's sober romance highlights her ink!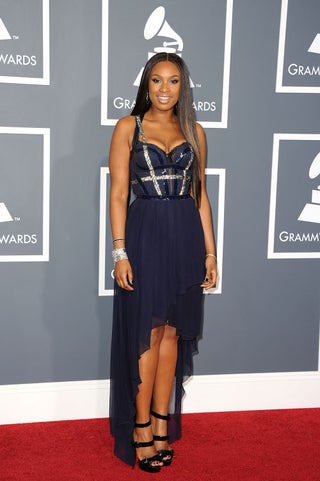 S
It's the lines that make
Jennifer Hudson
's getup.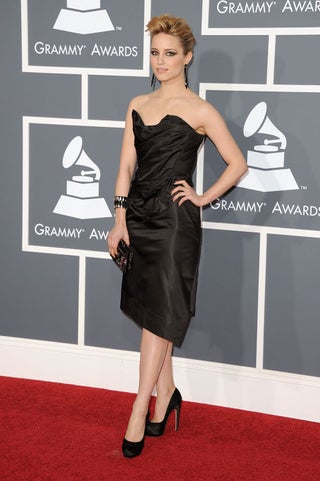 S
Dianna Agron
channels "Madame X."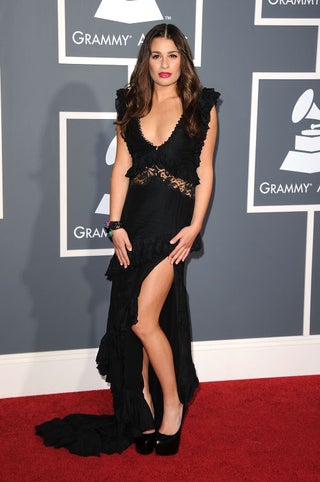 S
This isn't my fave of Lea's choices, but let's face it: the dame looks fabulous.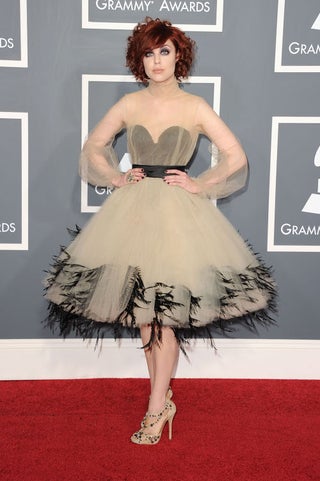 S
Anna Nalick
's seaweedy exercise in excess is among the evening's best!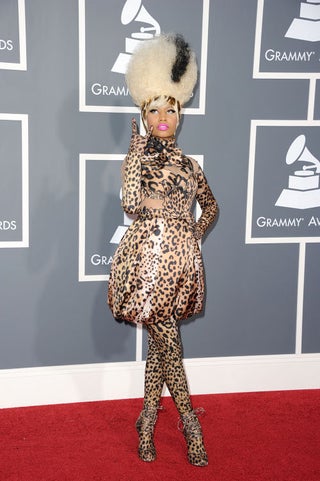 S
Nicki Minaj
does not disappoint. And this should mark the ne plus ultra of the leopard trend.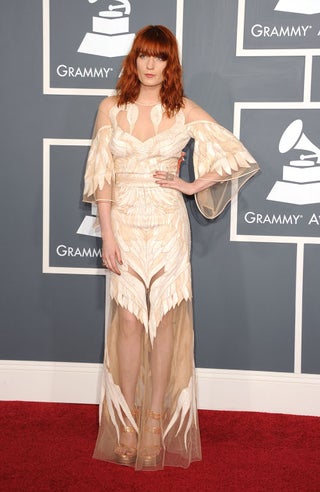 S
To understand the full glory of
Florence Welch
's symphony of awesome...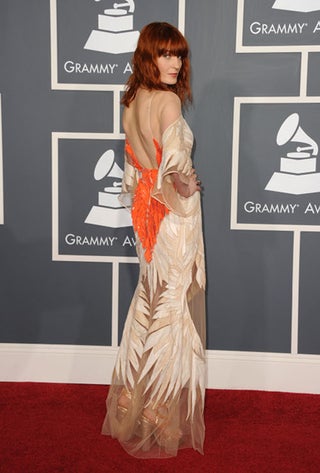 S
You gotta see the back view!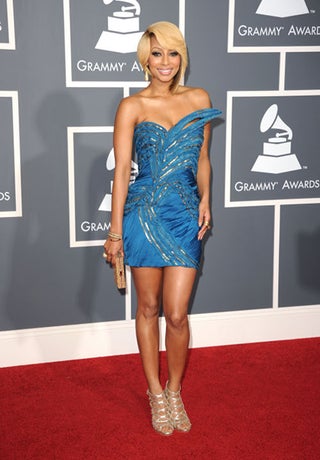 S
Keri Hilson
combines eccentric and pure pretty.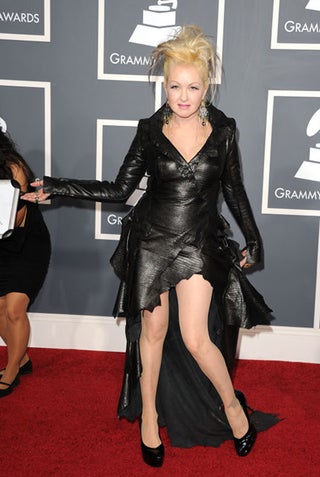 S
Cyndi Lauper
, unbowed, unchastened, unshamed, fabulous.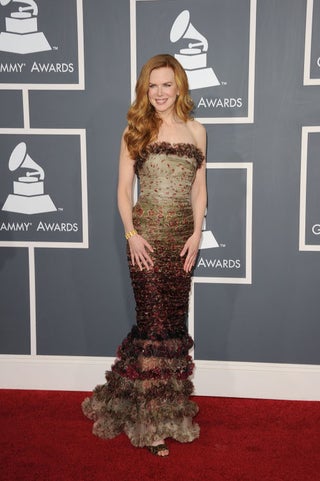 S
The Bad:
I'm sorry, this is just unfortunate.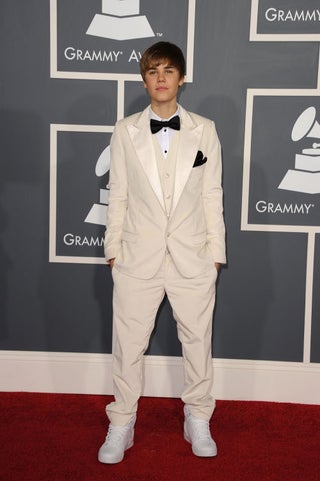 S
I'm sure
Justin Bieber
's a nice kid, but man, he looks like the douchiest Junior prom king in the world in this getup.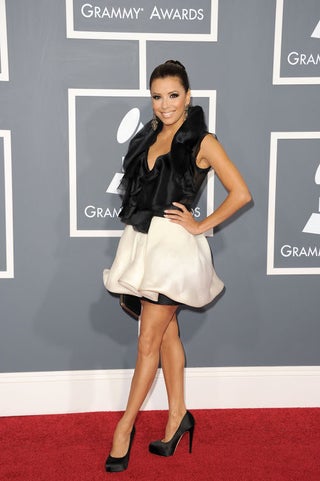 S
Eva Longoria
takes a walk on the harlequin-costume side.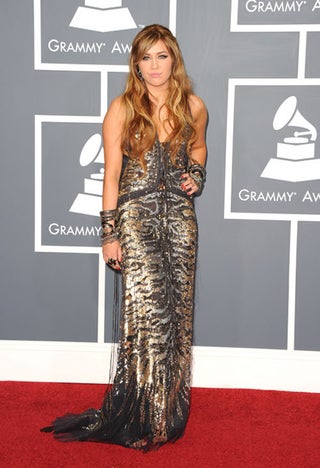 S
Skintight
and
sequins
and
animal print? A bit Liberace, Miley.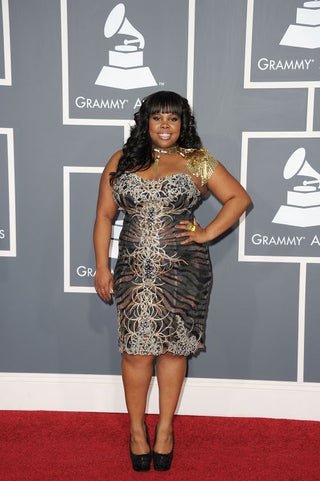 S
Amber Riley
's normally one of my red-carpet reliables, but this is just too reminiscent of toxic-waste emblems for comfort!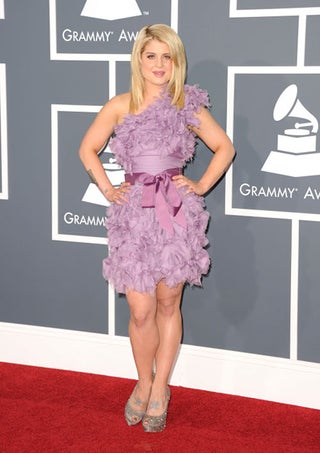 S
On the plus side,
Kelly Osbourne
is probably making her inner five-year-old very, very happy.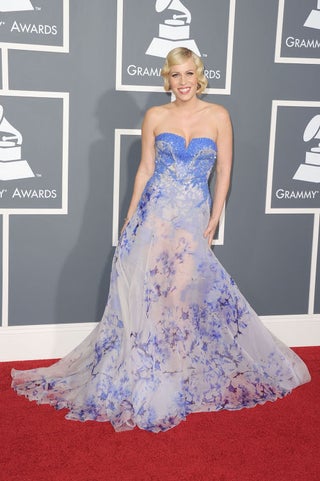 S
Y'know, I think with a different bodice,
Natasha Bedingfield
might have pulled this off. What say you?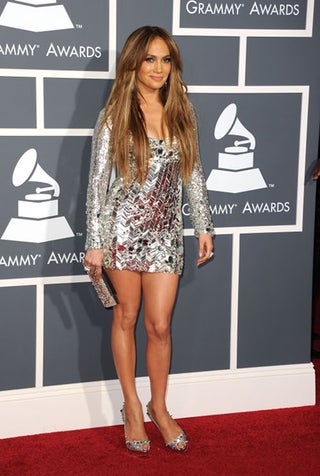 S
I fear J.Lo forgot her pants. Happens to the best of us.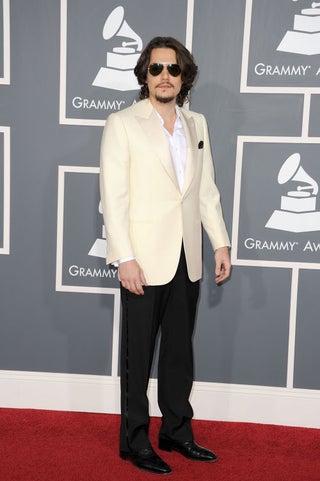 S
Someone thinks he's Hunter S.Thompson (as played by Depp.) He ain't.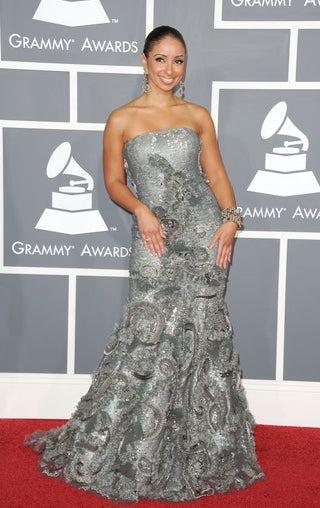 S
If Mya wants to feel like she has poisonous asps crawling up her dress all day, I guess I shouldn't mind...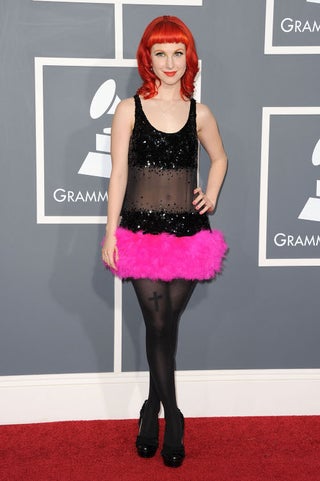 S
Hayley Williams goes for dramatic simplicity. Sorta.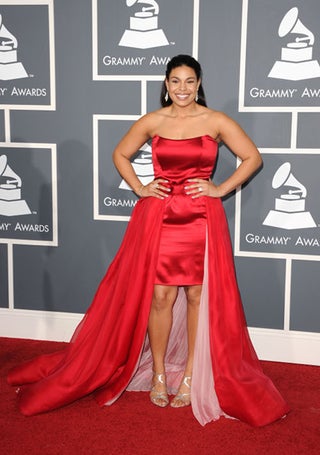 S
Jordin Sparks
' dress is like a curtain opening on a show that closes after one week of lackluster ticket sales and abysmal reviews.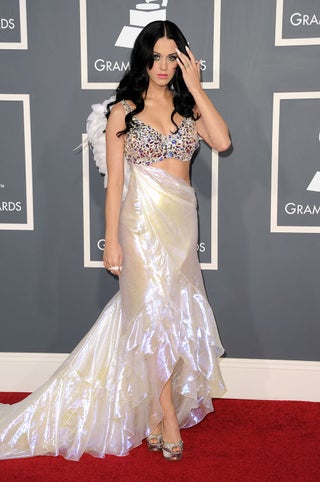 S
Well. I guess we know who's buying that million-dollar Victoria's Secret jewel-encrusted bra. And that last shower curtain at Bed, Bath and Beyond.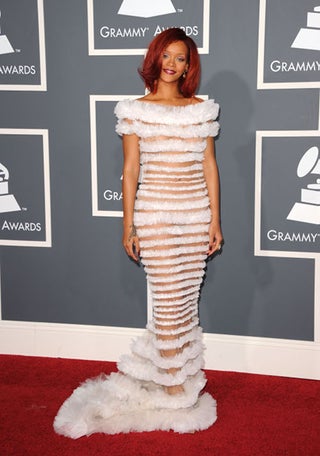 S
I'll be frank: I kind of love this. But at the end of the day, it's just a little
Varsity Blues
.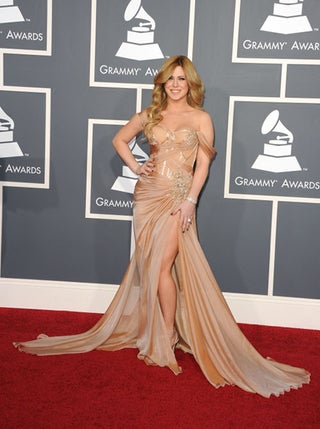 S
Then things took a turn for the
Burlesque
. Exhibit A: Kristine Elejaz.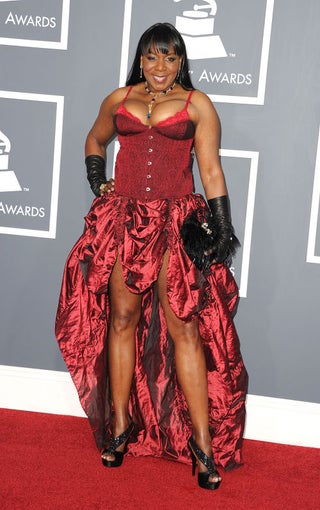 S
And Gram'ma Funk.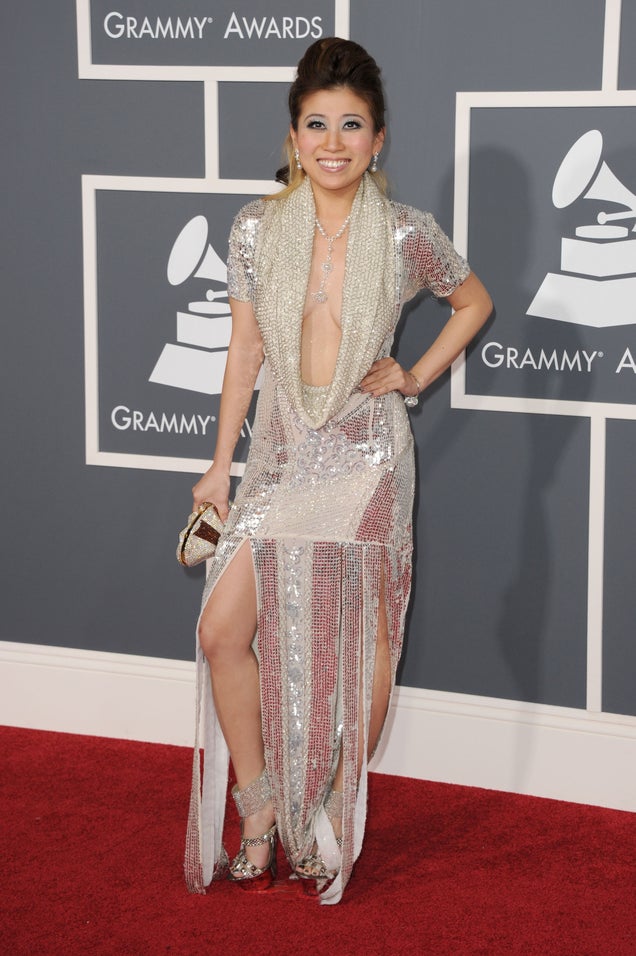 S
Adrienne Lau.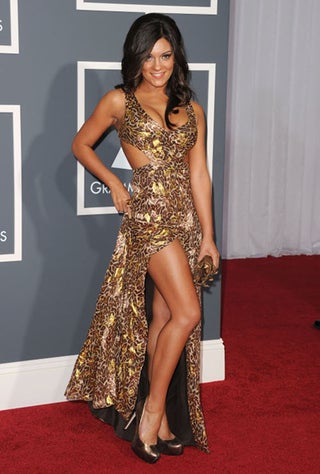 S
And did we mention...Aleesia?