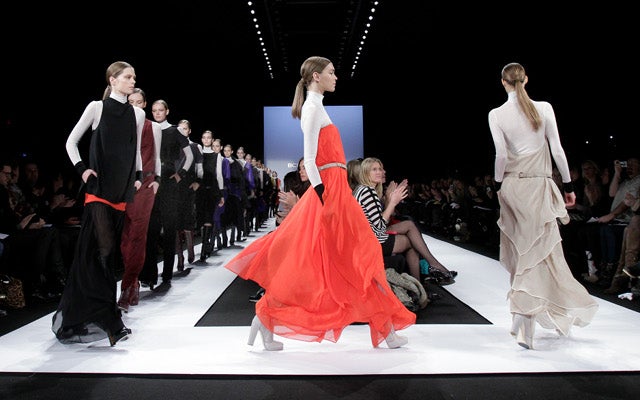 S
And we're off! If you will, imagine a really chic 70s grad student who spends her Saturday night worshiping at the altar of Nicks, and you'll have a good picture of the slant of today's BCBG show in the Big Apple.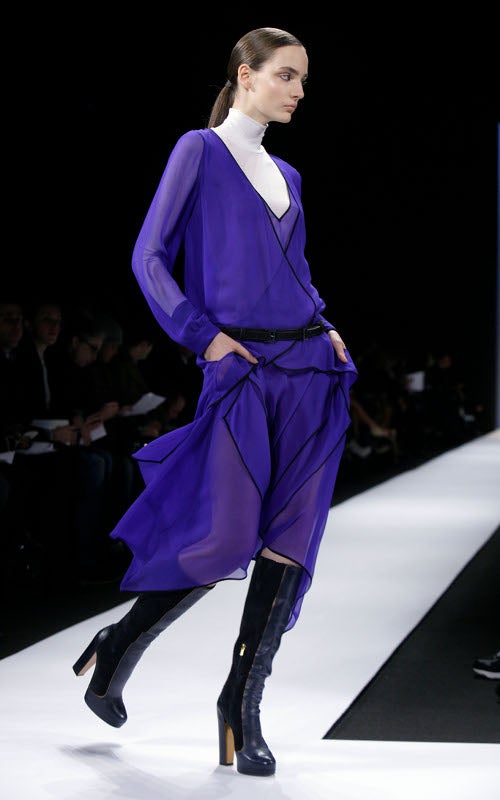 S
The turtleneck adds a dash of 70s minimalism to the flowing shape: groovy.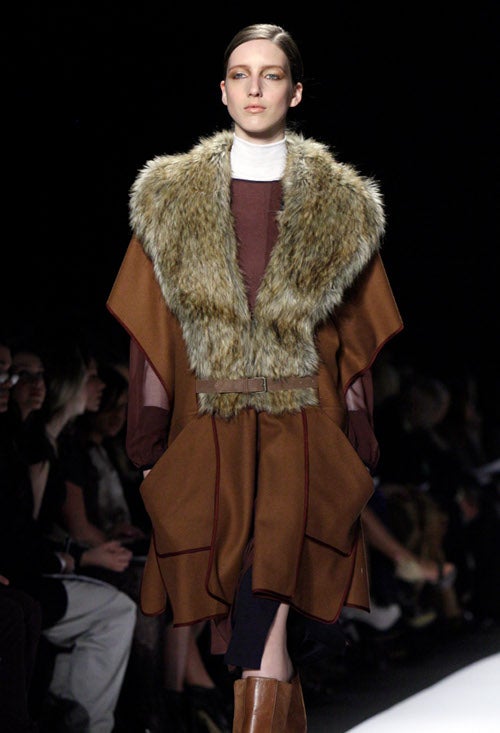 S
Clearly, faux fur isn't going anywhere.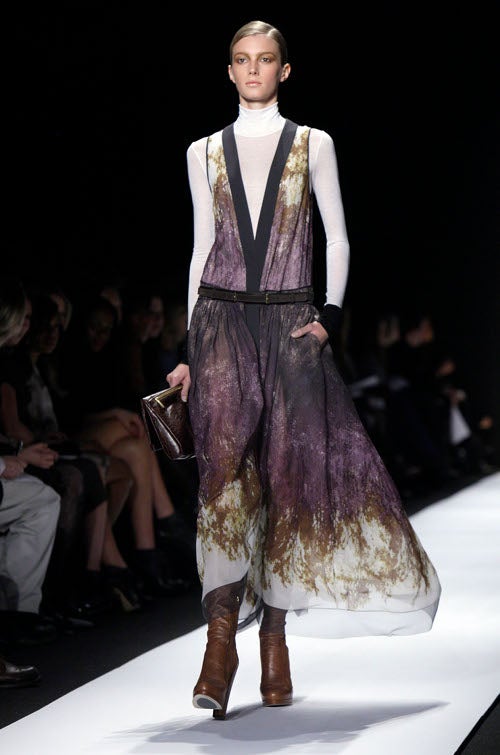 S
Pure me-decade romance!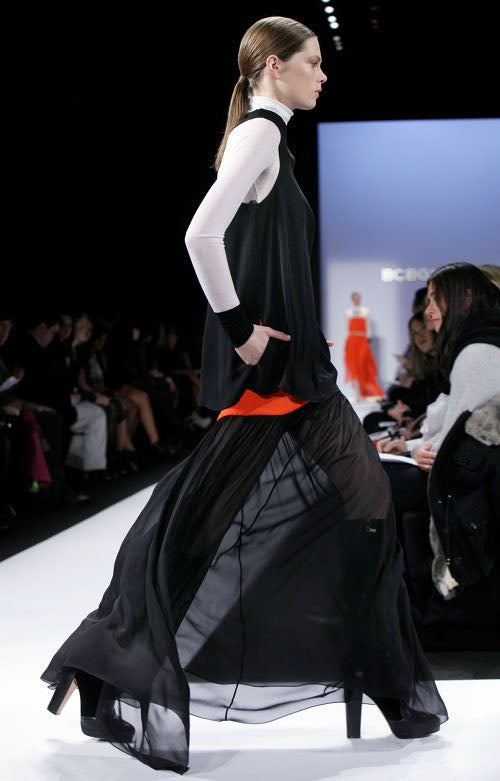 S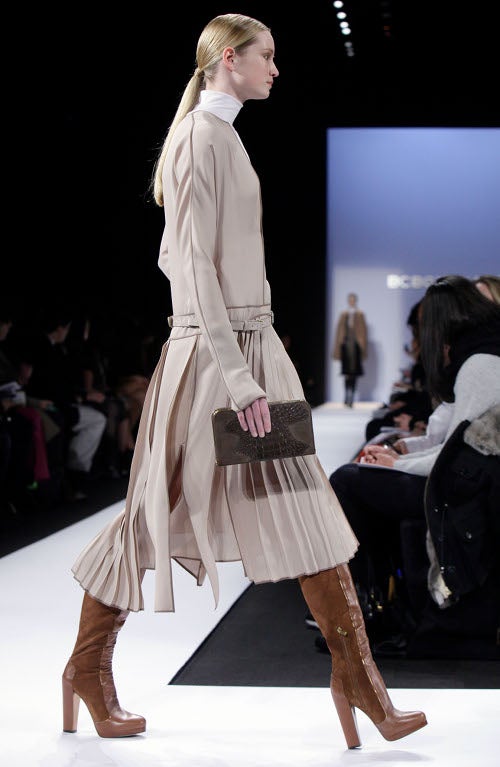 S
A dose of total nerd-chic.
S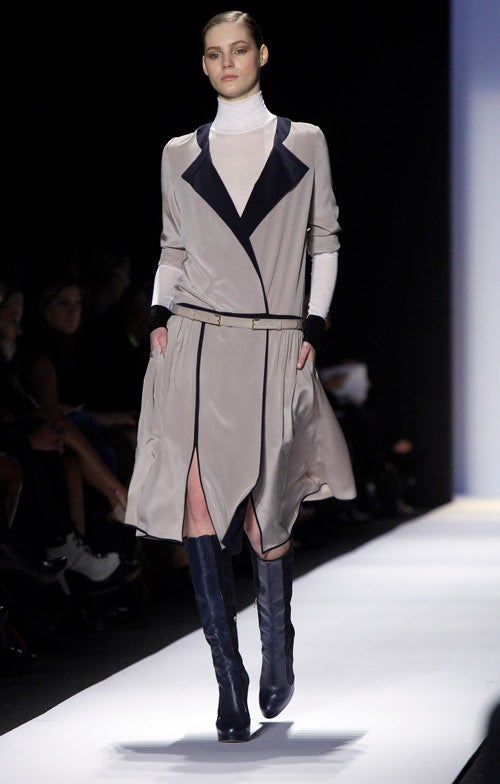 S
The shape is almost 20s; but the clean lines keep everything cohesive.