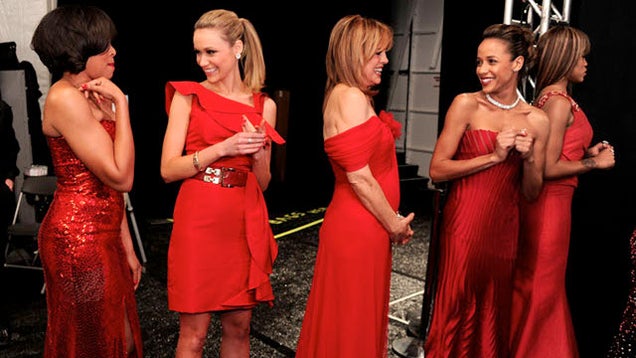 The Heart Truth fashion show — at which celebs don red dresses for women's heart health — is always fun to watch, sort of like a mega-wedding where every bridesmaid gets to choose her own dress. And this was the best one yet.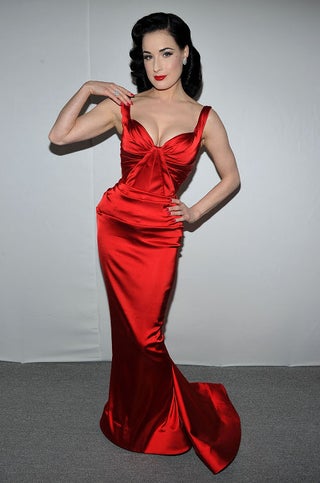 S
I think we can all agree that Dita Von Teese needs to be in this show, every year, in some variation on this classic. "Glamour" isn't even a strong enough word!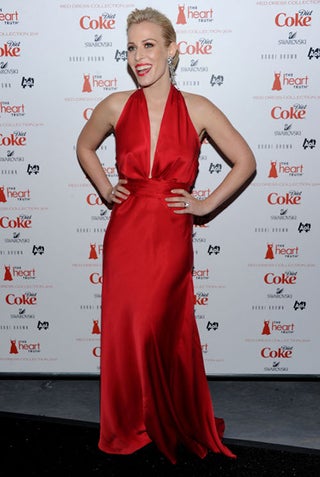 S
Natasha Bedignfield also went dramatically Old Hollywood.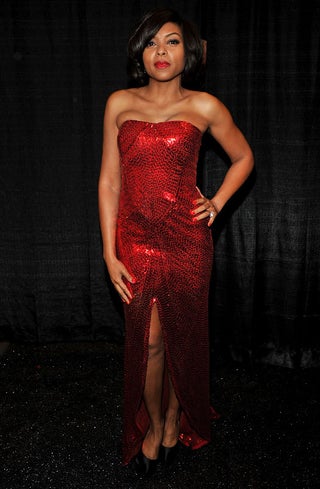 S
Taraji P. Henson
also went "sultry."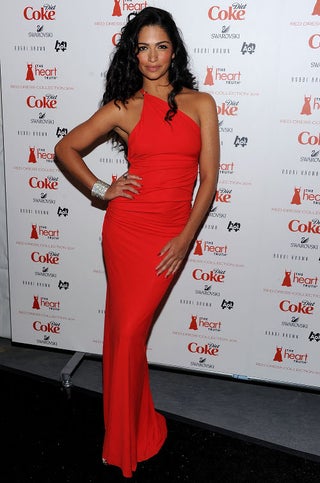 S
But the ultimate in "Sexiness" surely went to
Camila Alves
.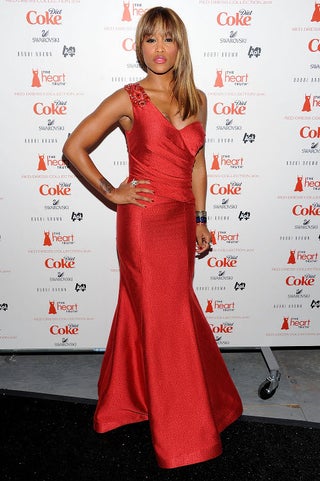 S
Red lends itself to drama; Eve took full advantage.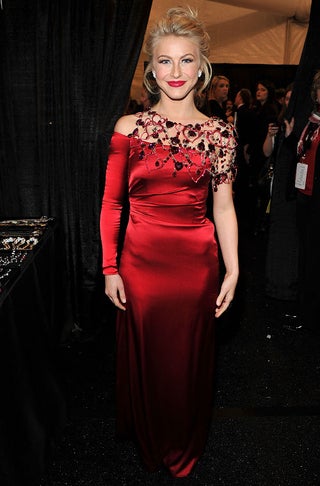 S
Of course, when you give people full creative control, you risk someone wearing a bead shawl. But it takes all kinds, as a man once said, to make a world. And a fashion show full of red dresses.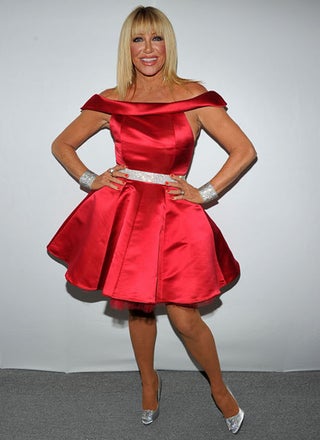 S
It also seems obligatory that someone should channel Betty Boop. And in this case, the role fell to
Suzanne Somers
.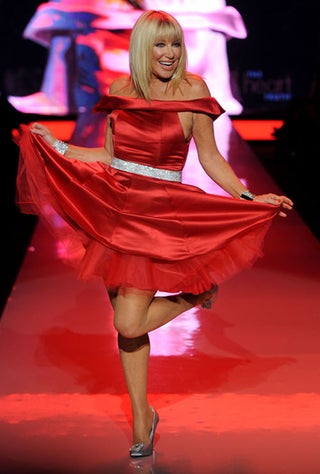 S
Although when you see it in action, it's hard to argue!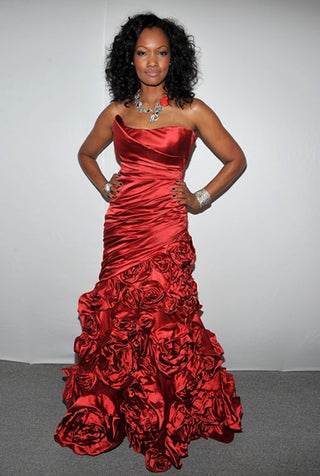 S
Another creative choice, the be-flowered
Garcelle Beauvais
.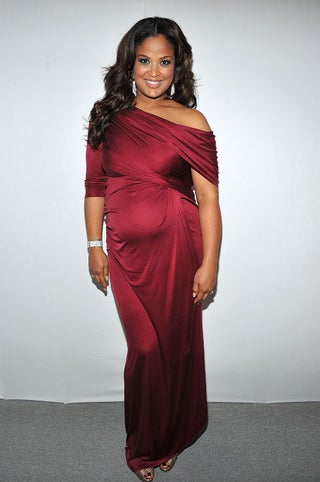 S
Laila Ali
's maternity gown would be amazing in any context.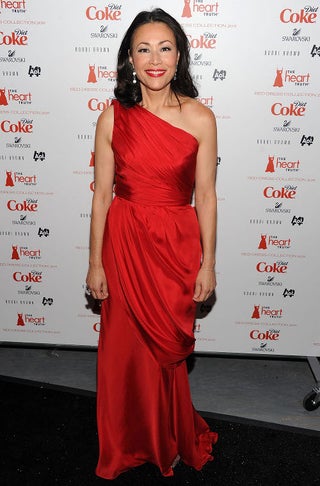 S
Ann Curry
took the soft, romantic route. (Which, along with glam and sexy, is one of the major red-dress categories.)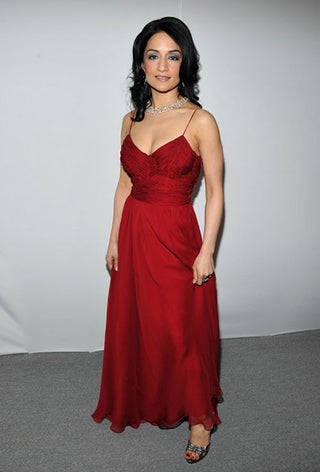 S
Also softly Valentine-apropos: Archie Panjabi.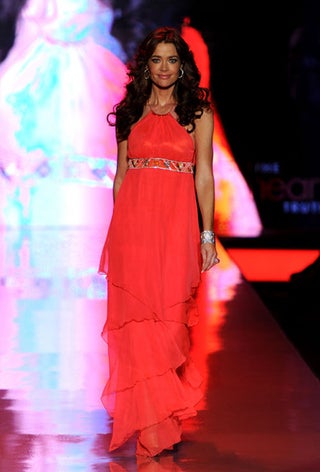 S
Ditto
Denise Richards
— who could do double-duty in an eveningwear competition!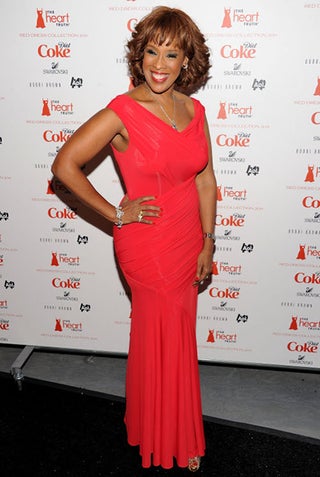 S
Gayle King
was totally classic.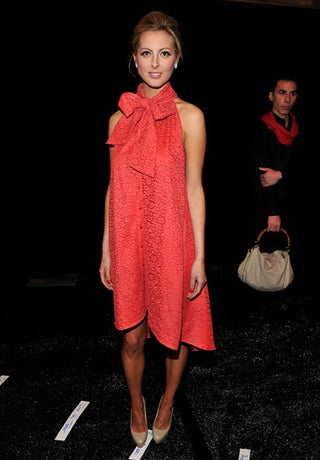 S
Eva Amurri was one of the few who did something really unexpected with her silhouette; adorable.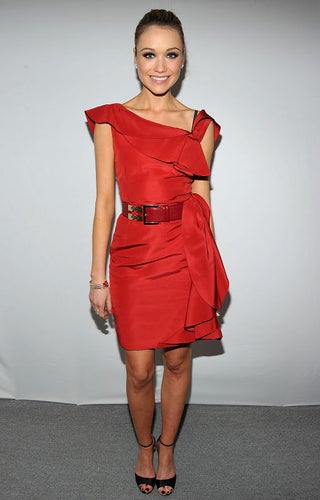 S
In the mini camp:
Katrina Bowden
.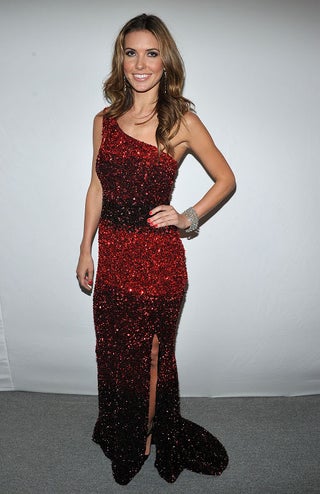 S
Its redness is debatable; it's glitter, not.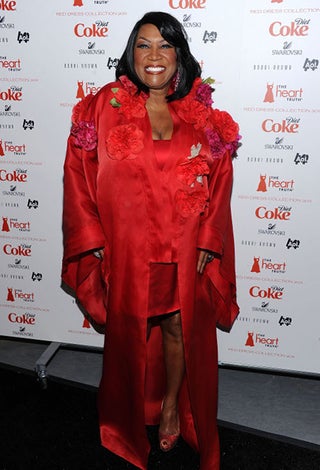 S
Patti LaBelle
, per usual, defines fabulosity.