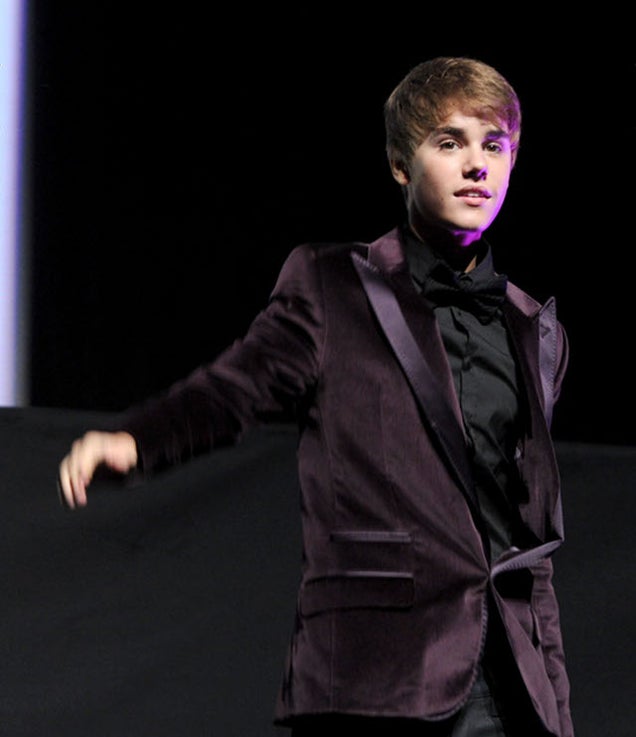 And not just because, at the premiere of Never Say Never, half the crowd was expiring from Bieber Fever. No, to believe the evidence presented by this master class in youth fashion, we have bigger concerns.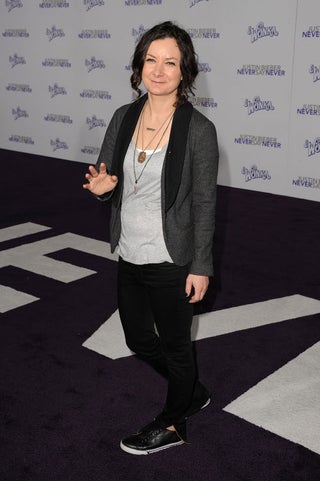 S
There were, of course, chaperoning adults. These fell into two categories: randoms, and long-suffering parents. For the sake of Darlene Connor, let's assume Sara Gilbert falls into the latter category!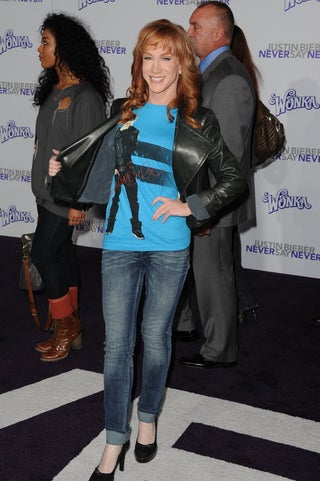 S
Of course Kathy Griffin's there. Of course she is. This is her art.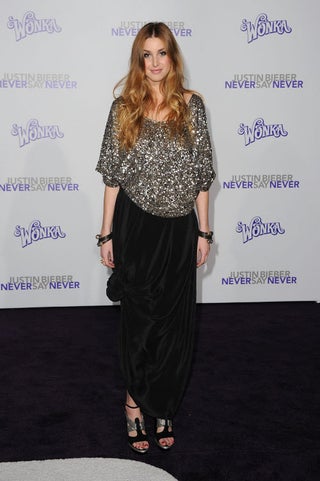 S
I actually have no idea why Whitney Port is here. I guess she felt silly sitting at home in this blouse. Although she shouldn't.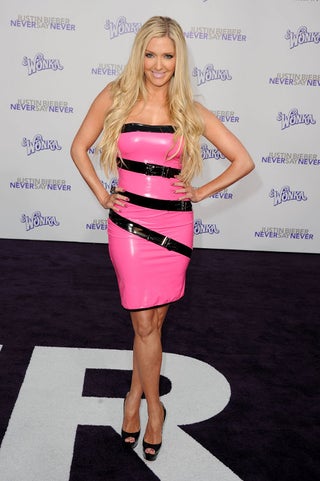 S
Meanwhile, I am firing Erika Jayne as a chaperone.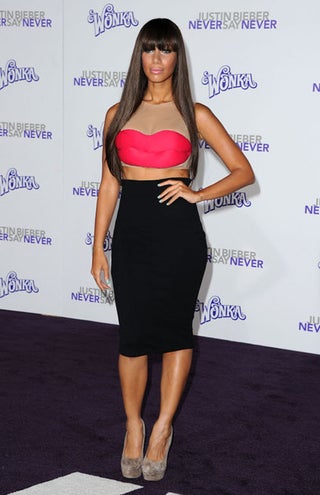 S
Leona Lewis, you can go too. Take those loud-mouthed boobs with you.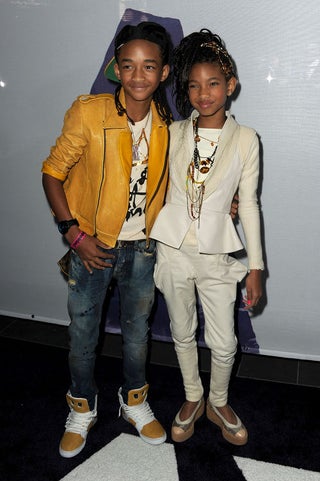 S
Jaden Smith and Willow Smith, of course, totally dominate the red carpet.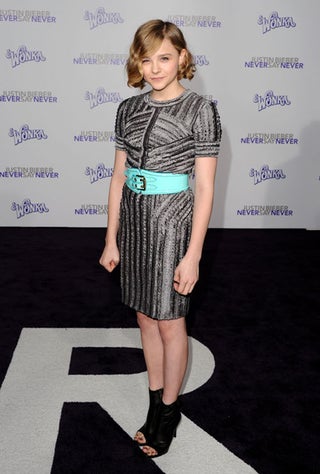 S
On the bright side, Chloe Moretz is one to watch, style-wise.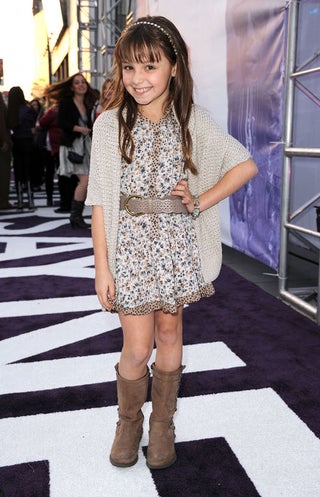 S
Mackenzie Aladjem, obviously here for the right reasons, and dressed to impress.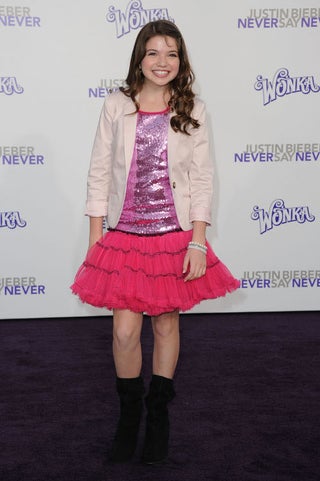 S
And Jadin Gould obviously chose her own outfit, which I support.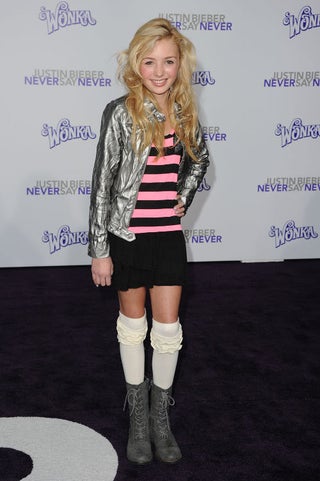 S
As to Peyton List, I get wanting to look your best for the Biebs, but you have your whole life to sit in the stylist's chair!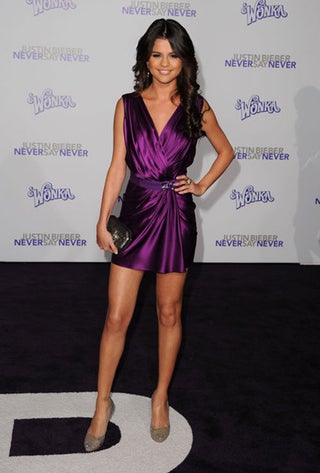 S
Selena Gomez is a brave woman, going into the belly of the beast. No matter how cute she looks... those girls have the fever.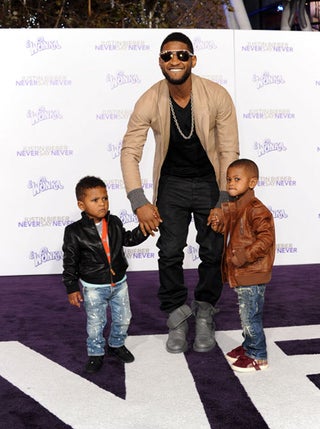 S
Usher's little boys so do not want to be here...but I'm selfishly glad they are!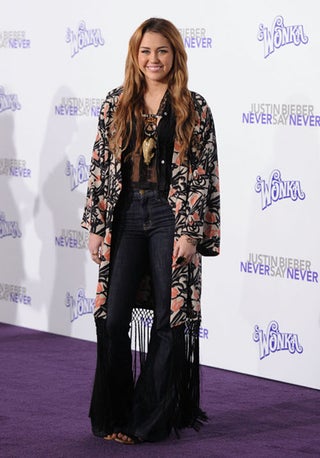 S
Miley Cyrus goes all Rachel Zoe on us — the 70s trend is officially Here. And is that a...skull around her neck?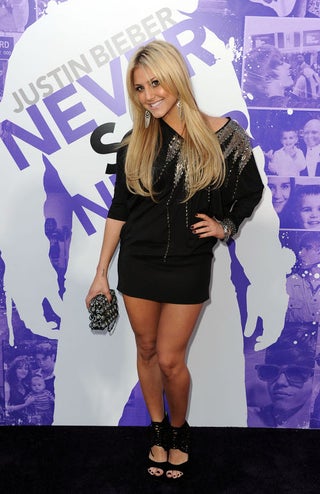 S
I guess this was really the ne plus ultra of teen events — I guess actress Cassie Scerbo felt, go big or go home.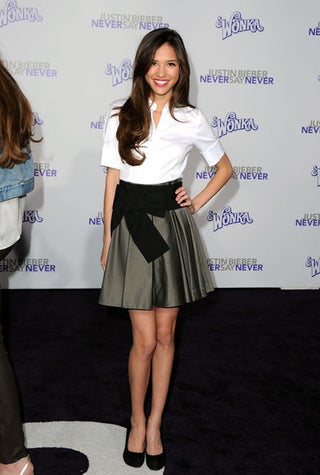 S
It's a sad state of affairs that, looking so cute and demure, Kelsey Chow looks totally out of place.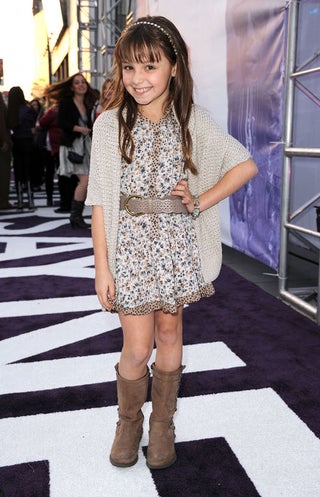 S
The man himself: this velvet jacket looks like the work of his new "swagger coach."