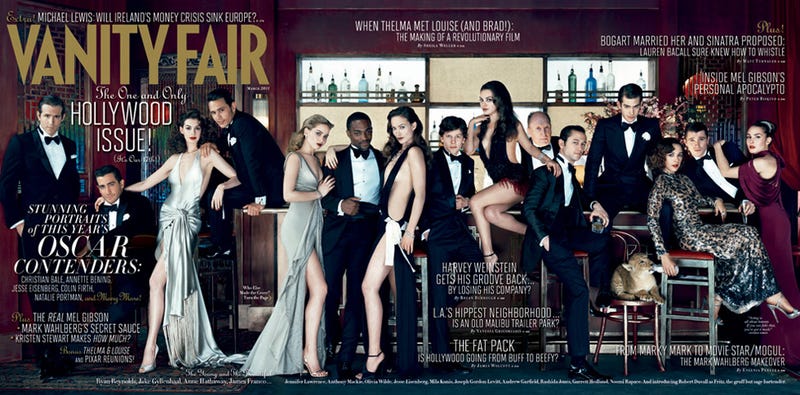 The cover of the 2011 Hollywood Issue of Vanity Fair was shot in Los Angeles and New York over the course of two days by photographer Norman Jean Roy. It features fifteen actors. One of whom is black.
Ok, there's Rashida Jones, too. She counts. Fair enough. But as far as skin tones go, Anthony Mackie is the only hat-tip to diversity.
As you may recall, exactly one year ago, Vanity Fair printed a "Young Hollywood" issue, with a group of thin, pretty, exclusively white women on the cover.