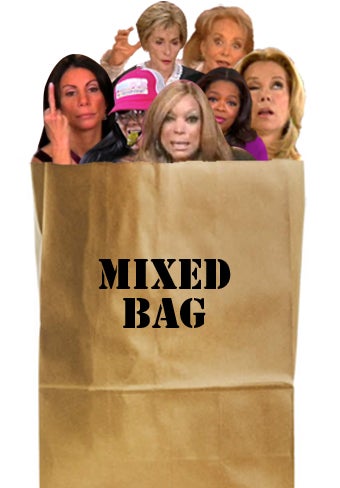 In this week's compilation of pop culture crap, Tim Gunn criticizes Michele Bachmann's fashion choices, Piers Morgan asks the Kardashians what their talent is, and The Green Hornet is totally lying in its promotional campaign.
1.) Tim Gunn reviews State of the Union fashion.
Gunn followed up his autumn bitch tour with a seemingly useless, but ultimately hilarious, critique of politicians' clothing.