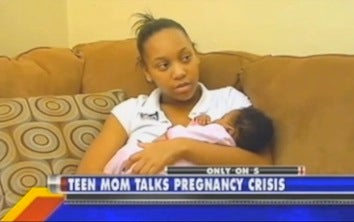 At Frayser High School in Memphis, 90 girls are pregnant or have had a baby this school year, nearly 20 percent of the school's female population. Now of course, reporters are scrambling to blame Teen Mom and "pregnancy pacts."
This week local station WMC-TV reported on the situation and interviewed 16-year-old Terrika Sutton, a student who recently gave birth.

Nationally the teen pregnancy rate dropped to 39.1 births per 1,000 teens in 2009, but My Fox Memphis reports the teen pregnancy rate in Frayser High's zip code is the highest in the city at 26%.