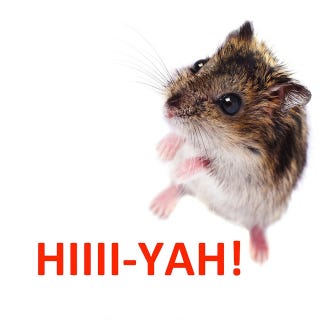 A new study suggests oxytocin could make you racist. Is there anything that fucking hormone won't do? After the jump, a look at all the things science has pinned on it recently.
First up, Nicholas Wade of the Times reports on research showing that "oxytocin creates intergroup bias primarily because it motivates in-group favoritism." In one especially striking experiment, researchers asked Dutch participants hypothetical moral questions about sacrificing one person to save a group. After sniffing oxytocin, the Dutch folks were much more likely to sacrifice someone with a Muslim-sounding name than a Dutch one. The study authors speculate that the hormone's effect on ethnocentrism may have had an evolutionary purpose: "In the ancestral environment it was very important for people to detect in others whether they had a long-term commitment to the group."
That's right, kids — since the dawn of time, oxytocin has made us racist. But that's not all. Here's some more shit oxytocin reportedly does:
— Intensify your feelings about your mom. In one study, a dose of the hormone made men with happy memories of Mom remember her more fondly, and guys with painful recollections more stressed-out.