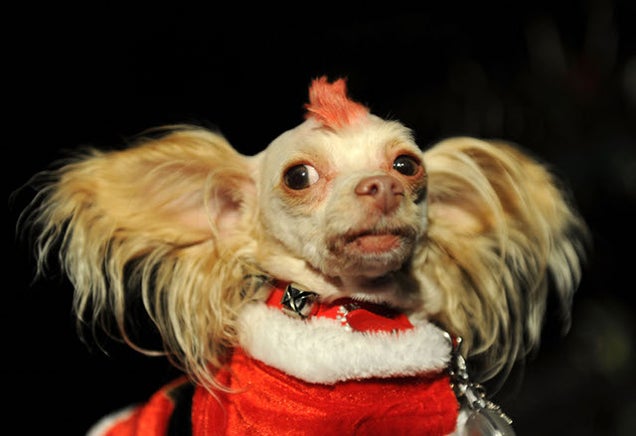 When Tiger and Elin broke up, both wanted the dogs. For stars and regular Joes alike, pet custody-battles have gotten contentious and totally ridiculous. Indeed, "animal law" is a booming new field, with pet custody cases up 23%.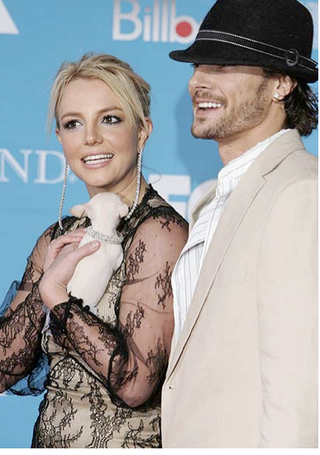 S
Britney Spears and Kevin Federline famously scrapped over who got the dogs; PETA wanted him to take them, but since they had nothing to do with it, that didn't carry any weight. Back in the day, a pet was just another asset. Now, courts take pet well-being into account, too.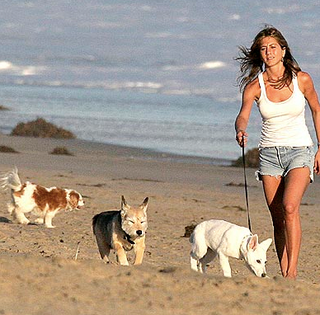 S
When Jen and Brad broke up, her dog supposedly had to go into therapy. It also reportedly hated John Mayer. See? Pets are hurt by divorce, too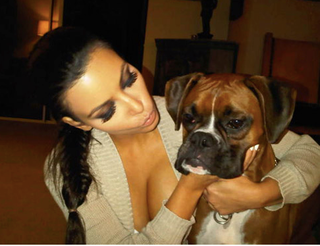 S
Kim Kardashian and Reggie Bush have joint custody of their boxer, Rocky. Sometimes in such cases, the court will actually make a dog choose, Awful Truth-style.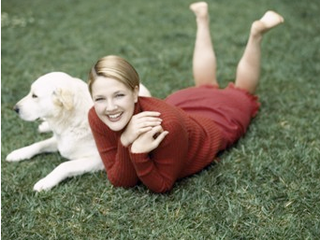 S
Drew Barrymore, meanwhile, sued for full custody of her bff chow-yellow Lab mix Flossie when she split with Tom Green. (And won.) A judge will often take into account a person's relationship with the pet and his or her lifestyle..."ownership" is less of an issue.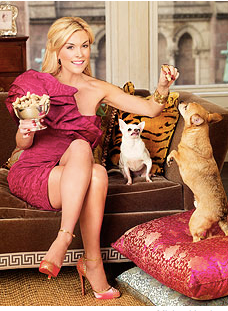 Exes Tinsley and Topper Mortimer do one-month stints with Bella and BeBe. Is this disruptive to the pets? Probably...but in the words of a new book, We Can't Stay Together For The Dogs. (Plus, if we're talking well-being, get the poor things off reality TV — and a sub-par show at that! This one, now, we'll watch. )

Who Gets The Dog In A Divorce Or A Break Up? [Suite101]
Who Gets The Pet In A Divorce? [Huffington Post]